Looking for your company's sales numbers? Not sure what your sales team could be doing better? Consider installing a conversation intelligence software program for your company. Conversation intelligence uses modern AI technology to collect and analyze relevant data to determine what's not working with customers, and identify strategies that are particularly effective. Conversation intelligence listens to sales calls and looks at things like time spent talking and listening, common phrases and questions used, and customer reactions. Here are some of the benefits of implementing conversation intelligence at your company.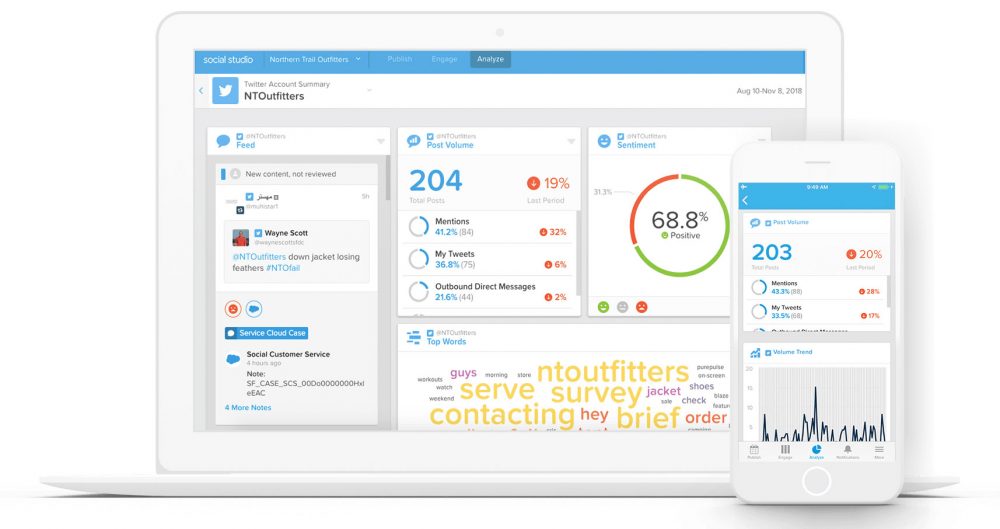 Identify Key Phrases
One of the best features of conversation intelligence software is that it can search for key phrases or sales strategies that are working for your reps. Even talented sales reps don't often know exactly which strategies are closing the deals – they're just going with their intuition. Once you know what strategies work best to close the deal with your customers, you can repeat them to up your sales numbers.
Reward Successful Reps
Another benefit of using this software is that you can get a more nuanced idea of which reps are most successful, as well as which ones are working hard and trying new sales strategies. This is because the software records the entire conversation and takes an in-depth look at the entire thing, so you get a better idea of exactly what happens when reps are talking to customers.
Makes Training New Reps Easier
Another advantage of using conversation intelligence software is that you can use the information it provides to train new sales reps. You can also give them a detailed overview of exactly which strategies work and which don't, so they will start making sales more quickly. You can also use the software to retrain existing sales reps that aren't successful by identifying which parts of their sales calls are ineffective, so they can make changes.
Review Past Sales Calls
If you need to review what happened on a past sales call, conversation intelligence software makes it easy. It records and transcribes the entire conversation, so you can go back and discover exactly what was said. There are many different benefits to this. You can easily follow up with customers down the road with an accurate picture of what was said, and you can make note of key details for future reference. As a boss, you can also review your employees' sales calls to make sure they are sticking to your script, and you can also get a better understanding of what it's like to be directly in conversation with a customer. This can actually foster better relationships between supervisors and employees, and it can also increase productivity levels.
Collaborate with Other Team Members
If you want to collaborate on a sales project with other members of your team, conversation intelligence software makes it easy to share every detail of your sales call. This allows your entire team to provide high quality, personalized service to your customers, increasing your conversion rate and keeping former customers coming back.
Real-Time Coaching Tips
A unique feature that can make a huge difference for sales reps is real-time coaching while you're in a sales call. This can help you improve the quality of your calls by making your pitch more efficient and helping you connect with consumers in an effective way. These quick tips can even help you save a deal that's going south, so you will notice a big difference in your numbers. If you aren't a natural salesperson, conversation intelligence can help you feel more in control of your success at work. This feature is also a huge benefit for sales managers because it can save you time on training and call analysis. When your employees have the tools to improve on their own, you can take your entire team to new heights.
Companies of all sizes and in a wide range of industries can benefit from using conversation intelligence software to improve the quality of their sales conversations. In today's competitive market, you might hit a wall every once in a while when it comes to locking down new sales prospects and outpacing the competition. Conversation intelligence takes the guesswork out of making successful sales.