Today, we are going to talk about the popular social media networking app, which is known as Instagram. Instagram doesn't need any introduction because it is the a to rated app among our adults and grown-up generation. In 2009, Kevin Systrom and Mike Krieger worked mutually on Instagram, and after one year, in 2010 they launched this app. Since last year, Instagram has taken even Facebook's place rapidly in the world of applications. It has become a very famous and known app not only for mobiles device as well as for laptops, computers, tablets, etc. According to research, it has more than 600 million users. Through this app, people can like, capture and share their moments, follow their friends and family to stay connected with them. People can also discover accounts from all over the world.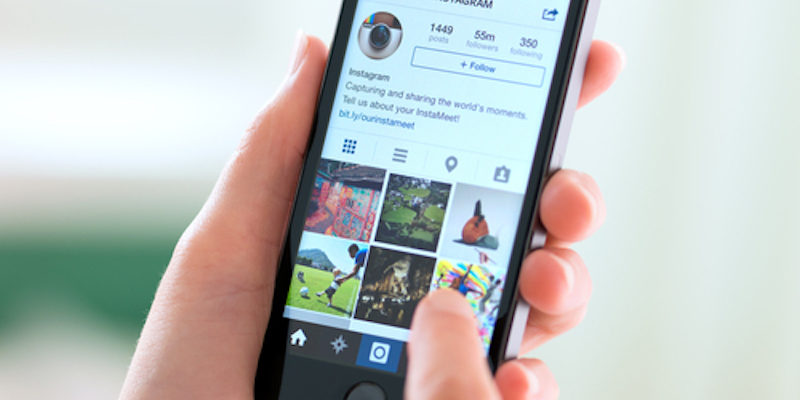 The Instagram user can upload ten photos and videos at a time without any error. If anyone wants to filter or edit his photo, he can do this process successfully on Instagram.
Instagram is the simplest and fantastic way to click and share the photos with friends. After applying some filters and editing, these pictures look likes the dreamy and magical pictures. Instagram is the easiest way on which a user can capture his fantasy into the picture. Anyhow, these pictures may become a permanent part of anyone memories by using some tools or tricks because always looking up your photos on the screen doesn't give up that feeling of holding freshly printed photos in your hand.In this article, you will find out how to print your Instagram photos? We will share with you five ways or methods.
Print Studio
Print Studio is a free and easy app to print photos. In this app first, you select a photo from your Instagram account and then order to print it. This app has a broad range of printing products such as modern frames, backgrounds, wallpapers and a large variety of display options. It also allows you to give any caption for a picture before printing.  This service has free shipping for U.S orders over $50 whereas, it takes a flat-rate shipping fee from all over the world.
CanvasPop
The CanvasPop is not an app. It helps you to bring out your photo into the printed form. This site gives you an opportunity to select a photo from your Instagram account. After selecting, you can choose any size and decoration from given sizes and other options. And then allow the photo to come out into the printed form. This way is more expensive rather than ordinary poster prints.
PostalPix
PostalPix is another app who give you print services. It has a lot of different sizes and other options to make your photo beautiful and unique. This app offers you a unique item along with your photo parcel such as aluminum prints, mobile phones cases, mouse pads as well as basic prints. You are not bound to buy a package of photos instead you can also choose any individual photo from your Instagram account as well as from your photo library or gallery. Its lowest rate is started from $0.29 for the size of 4 by 4inch print.
The Instax Printer
The Instax Printer is the invented by Fujifilm company, and seriously it is a very cool and smart portable handheld and wireless printer. This device makes you capable of printing your photo in a single minute. First, you can free download the Instax app from google play or your app store. Then you take a photo from your Instagram account or gallery. And then you can connect to the printer through this app. Instantly, your photo will come out into a beautifully printed form with a high-quality result.
Vibbi's Instaport
You can also use Instaport to print your Instagram photos. Vibbi is basically designed to buy Instagram likes and followers but it has other functions as well by using which you can make things easier for yourself on Instagram. You can use Vibbi's Instaport to download photos from your Instagram and once you have downloaded them you will be able to print them quite easily. Vibbi's Instaport lets you download Instagram images in good quality so you can print them right away.