One of the most valuable things that a business can't live without is data. As data is being pulled out and analyzed faster, the company's performance will be better.
This is where Microsoft's Power BI comes in. It is a powerful tool that allows marketers and business owners to connect, collect, and analyze data from various supported sources.
Where is the Power in Microsoft's Power BI?
Since the launch of this business intelligence by Microsoft, its popularity has steadily skyrocketed with an increasing number of companies offering power BI consultants for hire.
Dubbed by Microsoft as the "business intelligence like never before," Power BI is a platform that offers services for business analytics. It also involves a combination of various cloud-based apps and platforms. This powerful analytical tool aims to help businesses visualized data better and faster, no matter where they are and in whichever way they are used.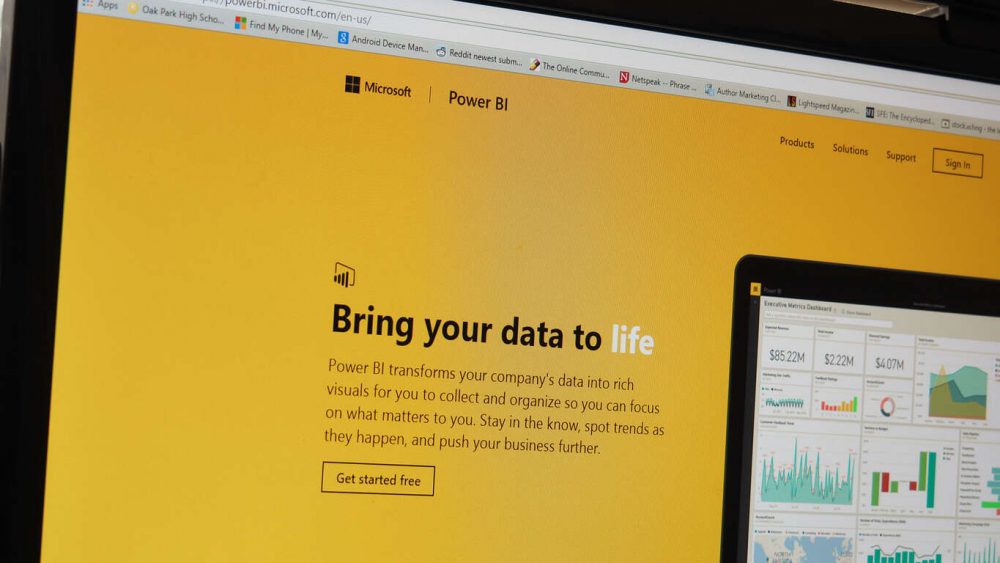 This exclusive tool is built with an easy-to-navigate interface to help marketers organize, gather, manage, and analyze data taken from various sources.
Data gathered and analyzed in the platform can then be processed into visually engaging insights. This includes graphs and charts, which can be shared and distributed to other members of the company securely and efficiently.
Some of the features that this intelligent platform has are as follows.
It helps in creating engaging visuals from collected data and distribute them to a teammate on any devices.
It allows visual exploration and analyzation of data from a single platform, either on-site or in-cloud.
It offers a secure platform across the entire organization with built-in governance.
The customizable dashboard with interactive data can be collaborated on and shared by many users. Some firms offer power BI consultants who help businesses customize the panel to fit their needs.
Why Business Owners Should Start Using Power BI
From the impressive compression ability of Power BI to its quick and easy trends-analyzing features, here are some benefits of this excellent service.
Amazing Cloud-Based Feature
Other productivity products such as Google Docs and Google Sheets have long been using the cloud-system. But users still need to go through the hassle of sending the files via email. Otherwise, users need to save them in a shared drive and notify their colleagues about the updates.
Power bi training, on the other hand, automates the whole process. Users just hit publish, and everything will be automatically updated by the tool.
Analyze Data Trends Faster and Easier
This powerful tool makes the task of analyzing trends extremely easy. Users only need a few seconds to view large amounts of data. This is made possible with the time-intelligence aspect of the platform. Additionally, users can view the data through several attributes and dimensions.
Can Access Loads of Information Without a Problem
Most computers and data services struggle to manage and open huge files. Power BI is equipped with incredible compression algorithms that allow users to view and manage large files without having an issue. Moreover, users can freely store, analyze, and combine data into a compressed size.
Power BI is an intelligent business tool to help businesses access the most sophisticated data organization and presentation with ease. With the rapid evolution of marketing towards a data-driven and analytical culture, enhancing business data organization is a must.