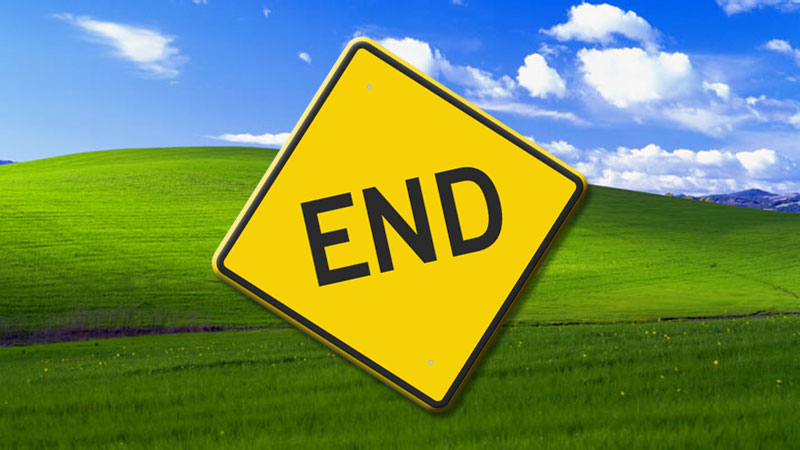 On 8th April, 2014 Microsoft officially discontinued Windows XP's support. So finally this is the clear end of Windows XP Operation System. As an effect, after April 8, 2014, supports like technical assistance for Windows XP will no longer be available, including automatic updates that help us to our computer protect our computer from viruses and hacks.
What Things Still Work?
Still you can continue to use Windows XP even after end of its official support and your computer will still work fine with it, but it would be more vulnerable to security risks and viruses as Microsoft is no longer will provide over the air update.
Also the software and hardware manufacturers continue to optimize their software and applications for more recent versions of Windows OS like Windows 7 and 8 which will result into a compatibility issue with Windows XP and it might not work in Windows XP.
Windows XP is still being used by more than 25 to 30% of consumers worldwide according to third-party data and software companies know this very well. That is why few of 3rd party popular software companies still going to support Windows XP.
Then What Next?
If you are still using old machine which do not support much RAM and Slow Processor, it would be better an option to shift over to an Open Source OS Software like Ubuntu, Fedora and Mint. They work fine on slow machines too like Windows XP.
Lubuntu OS (Flavor of Ubuntu) is considered as one of the best alternative of Windows XP which runs efficiently on slower machines and it is free to download and use.
If you do not like this idea and still want to use it for few more time then we strongly recommend you to use a nice antivirus software on which you can trust. Also keep a backup of old version software and applications with you which works fine on Windows XP.
Otherwise, if you already have upgraded your computer machine recently then you can upgrade your computer to most recent releases and versions of Windows 7 and Windows 8.