There is no denying that the dreaded academic challenges students face in the past have subsided a bit in this modern era. Students now have access to numerous gadgets, apps, and platforms designed to fix various problems ranging from studying, time management to discovering recipes for cooking. In the past, finding a do my homework helper, or writing services was difficult because the internet wasn't as loaded then as it is at the moment.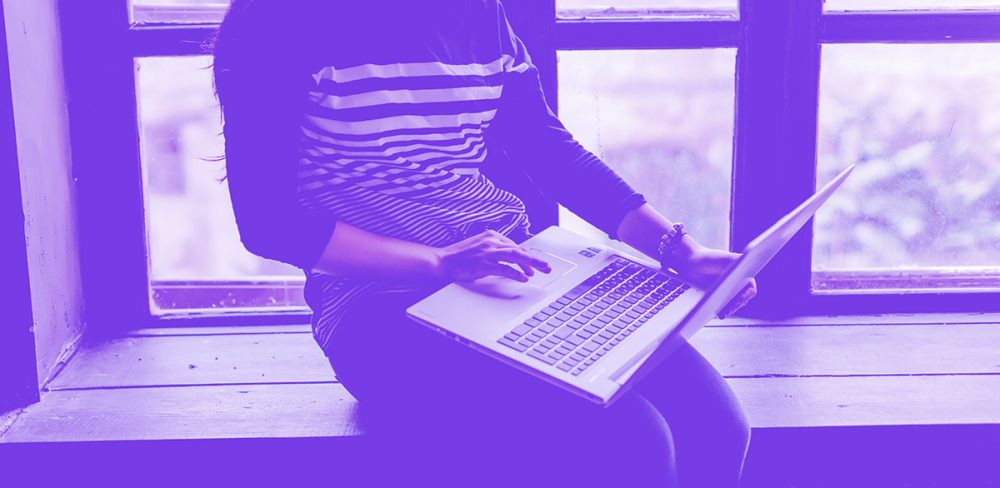 Plus the only way to get information for assignments then was to spend many hours in the library and read numerous books to find information for the paper. But today, the internet has developed into an ever-expanding reservoir of knowledge across various fields. And within a few seconds, you can find information on almost anything. Check out these useful websites for students to understand how much things have changed for students in this modern era.
01. Grammarly
Grammarly is one of the widgets you can rely on to fix those spellings and grammar errors that go unnoticed during manual editing. The platform is available as an application that you can download and install on your device. You can also register an account and log in through any web browser to edit your paper. Grammarly is one platform that can enhance your writing skills in many ways. It does not only fix grammar errors but offers suggestions that can improve your paper.
02. Slack
Slack is another useful platform for students. It's popular in the business world, but students can still benefit immensely from it greatly. Slack helps to improve communication between team members. And irrespective of your location or time, you can link up with your study mates or project partners via the platform.
03. Pocket
The Pocket is another excellent platform for college students. When you conduct in-depth research for a project, Pocket lets you save articles so that you can revisit them later with ease. You can even save articles with the same name on this platform. In a nutshell, Pocket lets you manage time and work with incredible speed while doing a project.
04. RefDesk
If you have started writing academic papers, you will understand how difficult finding legitimate resources can be. But RefDesk has helped to tackle that issue. It enables students to not only find but check facts to know if they are from a reputable source or not. On RefDesk, you will come across an extensive collection of searchable databases, reference materials, and other resources you obviously cannot find elsewhere.
05. Bib Me
If you are thinking of how to solve citation problems, visit Bib Me and you won't see citations as a big challenge anymore. With Bib Me, you don't need to break your head over citation issues. This website can help you create citations in APA, MLA, Chicago, and Harvard. Your only contribution is to choose the style you want and wait for the result.
06. The Owl
If you want to improve as a paper writer, the Owl is one platform you should never neglect. Named after Purdue University's Online Writing Lab, the Owl helps students learn about writing in diverse ways. By using this platform, you will understand better how to avoid plagiarism, writing mechanics, outline development and formatting of academic papers.
07. KeepMeOut
Not everyone can handle distractions, particularly when it involves social media. If you're in this category, you will find KeepMeOut useful irrespective of whether you are a student or not. The platform can help to prevent you from gaining access to your social media account when you are supposed to be studying.
08. StudentRecipes
Struggling to prepare quick and healthy meals? Visit StudentRecipes, and you will be glad you did. The platform has an extensive list of quick and easy meals perfect for the busy lifestyle of students.
09. Mint
If you want to save money and ensure you don't spend carelessly always, then you will find Mint useful. This platform is entirely free to use and can help you organize your finances. It also tracks spending too.
10. Quizlet
Are you tired of writing out notecards? Then let Quizlet fix that problem for you. This platform allows users to study for any class by providing free and straightforward learning resources such as flashcards, and games, among others.
11. WikiHow
WikiHow is a popular platform you may have used even before gaining admission to study in a higher institution. The platform contains straightforward instructions you will find useful when you start living all by yourself on or off-campus. From doing the laundry to handling your finances, you will find helpful tutorials on WikiHow with high-quality images, making it simple for you to understand.
12. Rate My Professor
Do not create a class schedule until you have checked Rate My Professor. As the name implies, this platform contains unbiased ratings and feedbacks left by real students for different professors. The idea is to help other students to make the right choices.
13. Dragon Dictation
Stop wasting your time typing. Let Dragon Dictation do the typing for you. This platform can help make your academic life easier by letting you dictate instead of typing texts word for word. All you need do is to dictate the words, and it would automatically transform them into text.
14. Go Abroad
If you are an exchange student, then this platform will be useful to you. You will learn everything you need to know about becoming an exchange student here.
15. PostYourBook
It's time to make some money! You will also be doing other student's favor by using PostYourBook. The platform lets you sell used books to recover some of the money you spent, and also help other students to find the books they need at a discounted price.
Conclusion
The list of useful websites is a broad one. But the most important thing is that all the platforms mentioned here are helpful to students in different capacities. From note-taking to saving money, you can get most of the academic challenge students are encountering daily, out of the way.
So, if you are looking for a useful website that can help make things a bit easier for you, then try any of these.