Do you know what one of the main ingredients of a successful business is? Well, according to Entrepreneur.com, good customer service is one of the traits that successful businesses have in common with each other. Your business doesn't necessarily have to have the concept of "the customer is always right" to be able to provide good customer service, but a big factor in good customer service is communication.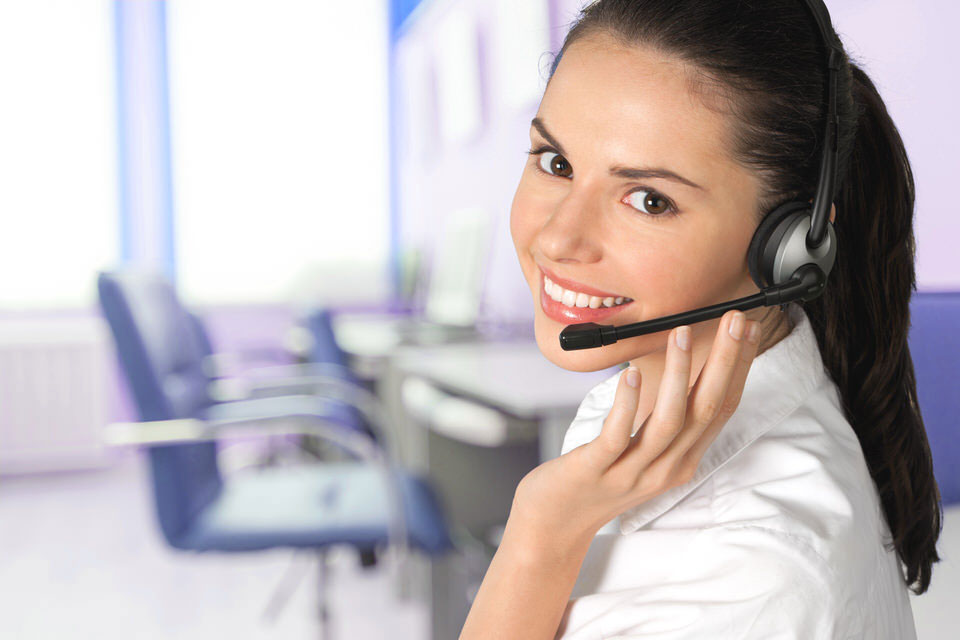 How many times have you called a customer service hotline and dealt with a frustrating automated voice or called and no one answered the phone? I think everyone has experienced that at least once in their efforts to get questions answered. That reason alone should be motivation to not have your customers go through that experience with your company. This is when you need to look into a virtual receptionist.
What Exactly is a Virtual Receptionist?
A virtual receptionist is a service that allows you to redirect your business calls from you to them. One of the great things about this service is that your customers will be speaking to a real person and not a machine, all at a fraction of the cost of what it would cost to hire a receptionist in the area.
How Does It Work?
Your virtual receptionist will answer all your calls during business hours making sure that no calls or potential leads are lost. You will give them instructions on how you want your calls to be handled, and you can focus your time and energy on the operations of your business.
It might seem a little strange leaving your business's communication in the hands of "strangers" and relying on them to handle everything in the way that you would but it's actually a growing market among business to business services.
Benefits of a Virtual Receptionist
1. You Get Quality at a Lower Cost
When you're running a business, the two main things of concern is the quality of service or product that your company provides to customers and how much it costs to create or deliver these products and services. So with that being said, managing your calls and appointments can be cheaper to manage by yourself but at the same time, it puts more of a workload on yourself and take your focus away from more important areas of product development and obtaining and retaining more clients.
You do have the option to hire someone locally to handle everything in-house, but if your business doesn't have a physical location, it can be very expensive to hire them and they'd be able to only work so many hours and don't even talk about finding someone to work on holidays… Your best bet would be to hire a virtual receptionist to handle your business needs.
2. Great Source of Reliability
With today's technology, it has opened the door for innovations that have improved businesses in more ways than one, but it also left the door open to errors too. Let's say your business had some system or service issues. If you were operating your calls yourself, all prospective leads would be shut down with the service. With your virtual receptionist being at a different location, you wouldn't have to worry about any disruptions in communication.
3. Allows You to Focus More on the Business
When it comes to running your business, the main thing you want to do is focus on your business by making your product or service better and bringing in more potential customers… the last thing you need to be worrying about is answering phone calls all day. You would love to be able to do it all but the truth is, you just can't.
One of the great things about this service is that certain companies have options for 24/7 service 365 days a year. This allows your company to never miss a call or lose a potential client. You also don't want a potential client to call in and get a constantly ringing phone that no one will answer, or to be sent to a voicemail. Your virtual receptionist is just an overall smart business move.
4. Displays the Image of Professionalism
With the branding of your business, your money will be well-spent with a virtual receptionist. Not only will your calls be answered during business hours but your calls will always be answered with a warm and professional greeting, they'll handle basic customer inquiries, and send calls to you only when necessary and appropriate.
5. Forces You to Keep Up with New Technologies
In order for your business to keep up with its competition, you'll need to keep up with the latest technologies. That includes adopting the newest platforms of marketing and advertising as well as communication (with potential clients/customers). A virtual receptionist will give your company secure messaging, reliability, and appointment scheduling.