Earning a Cisco credential is essential for your career growth. As the leading certification vendor, it offers many benefits to a specialist who wants to advance his/her career. Thus, for example, passing the Cisco 300-410 exam is a verification of your high-end expertise in a professional niche. It also showcases your knowledge and skills in implementing and troubleshooting updated routing technologies. Furthermore, the prestigious certificate that you get after passing this concentration test with the core exam will give you a high earning potential. Read through this article to know why passing 300-410 ENARSI is essential for your IT career.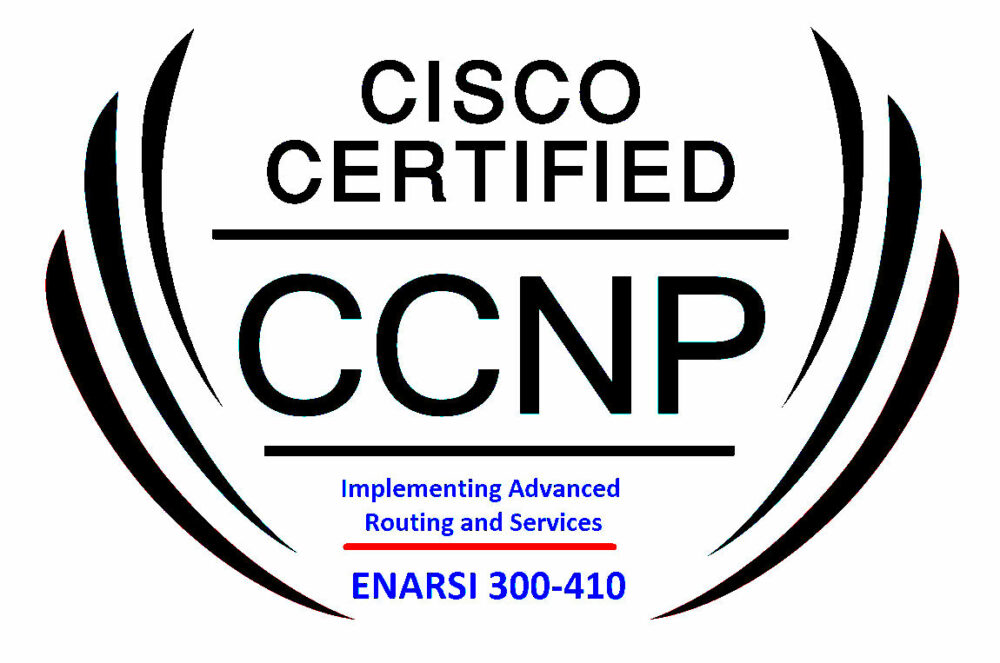 Every Important Detail About Cisco 300-410 Certification Exam
Cisco 300-410 is associated with two credentials, including Cisco Certified Specialist – Enterprise Advanced Infrastructure Implementation and CCNP Enterprise. However, the first certificate and its associated exams have not yet been rolled out by Cisco. And for this reason, we will focus on the CCNP Enterprise certification. It verifies the skills needed for completing networking technologies tasks. To earn this one, you must pass two tests: 350-401 ENCOR and the second one chosen from six concentration exams. And 300-410 ENARSI is one of them. The other five tests are the following: Practice Test Questions.
Cisco 300-410 validates one's knowledge of the implementation and troubleshooting of advanced technologies and services. They include VPN services, infrastructure security, Layer 3, and infrastructure automation. Currently, there is no sufficient information about the structure of this certification test and the number of questions available. However, it is known that you will have 90 minutes to answer all questions.
Effective Preparation Techniques and Relevant Sources for Cisco 300-410 Certification Exam
The students have different studying habits. You might have your ideas on the best time and effective place for your studies. What's essential is to know what works best for you and find enough time to allocate your preparation. You also need to know the nature of the test you are preparing for. This is an important step, so besides reading the information above, you have to check all the additional details and notices about possible changes on the official webpage. Develop a plan and decide how much time you need for learning and choose the date to take Cisco 300-410. While preparing, it is also good to keep reminding yourself of the goals you intend to achieve. Moreover, you need to use reliable resources. Let's talk about them in more detail.
Preparation Options from Cisco
Once you register for the 300-410 exam on the Cisco site, you'll come across a training course that the corporation offers to all the candidates. It is also known as Implementing Cisco Enterprise Advanced Routing and Services (ENARSI) v1.0. In this instructor-led course, you will learn important skills needed for the installation, configuration, and troubleshooting an enterprise network. It covers modern routing and infrastructure technologies. With the help of this study material, you will be in a better position to pass Cisco 300-410 on the first try.
Apart from this type of learning, Cisco also offers self-study e-learning and interactive online community resources on the Cisco Learning Network platform. Equipped with these study materials, your preparation will be easy and effective visit https://www.certbolt.com.
Preparation Options from PrepAway
Some applicants opt for learning methods that are demanding and time-consuming. That's not the best option because you don't have enough time to go through all these materials. There comes a time when you become conversant with the information and ideas of the exam. Sadly, you forget everything after a few days because of inefficient learning methods that don't support long-term learning.PrepAway has made any preparation process more efficient and dynamic. You can take practice questions that promote long-term studying and retention in the final test. Make good use of them to measure your skillset and identify your weaknesses. They also assist the students in understanding the nature of questions they expect to find in the real exam. And knowing what to expect is the best way to learn productively.
You can find a lot more reliable study materials on this website. The platform offers the premium bundle with ETE files that come with 59practice questions and answers and the study guide with 2674 pages. You can also download and use free ETE files and get the exam emulator for them as well.
Main reasons to pass Cisco 300-410 certification exam
By passing 300-410 ENARSI with 350-401 ENCOR and obtaining CCNP Enterprise, you will get a lot of advantages. This is how you will benefit:
It validates your abilities. Passing Cisco 300-410 certifies that you have the necessary skills and knowledge required for the implementation and troubleshooting of advanced services and routing technologies. And the credential you get will prove to the hiring managers that you can perform complex tasks. Many companies are looking for the professionals with these skills.
It will impact your knowledge. The 300-410 exam isn't just about passing it and earning the certificate. It is also the perfect way to advance your abilities in executing the implementation and troubleshooting of new technologies and services. You will learn many things as you go through rigorous preparation.
It will give you better chances of getting employed. The certified specialists tend to be more employable than individuals without a Cisco certification. When you have CCNP Enterprise, you will have the edge over those job applicants who don't have one. The hiring managers will always choose you for the positions their organization has.
Conclusion
Cisco 300-410 will help you showcase your potential and certify your skills in network technology. And earning the CCNP Enterprise credential gives you a good chance to get employed. You will also get a higher salary and promotion to better positions within your organization. And this is not even the full list of benefits that you can get.
As you can see, with this Cisco certification, you can advance and develop an attractive career in the job market. So why not pursue it?