The appeal of Mumbai cannot be denied.
The majestic skyscrapers in Mumbai serve as an enduring source of inspiration for those looking to achieve their goals and carve out their path in life.
As a result, the real estate industry in the city is constantly evolving, offering a wide range of flats for sale in diverse neighbourhoods, such as Chandivali, Kalyan, and Palghar, that provide a glimpse into the bustling and vibrant metropolis.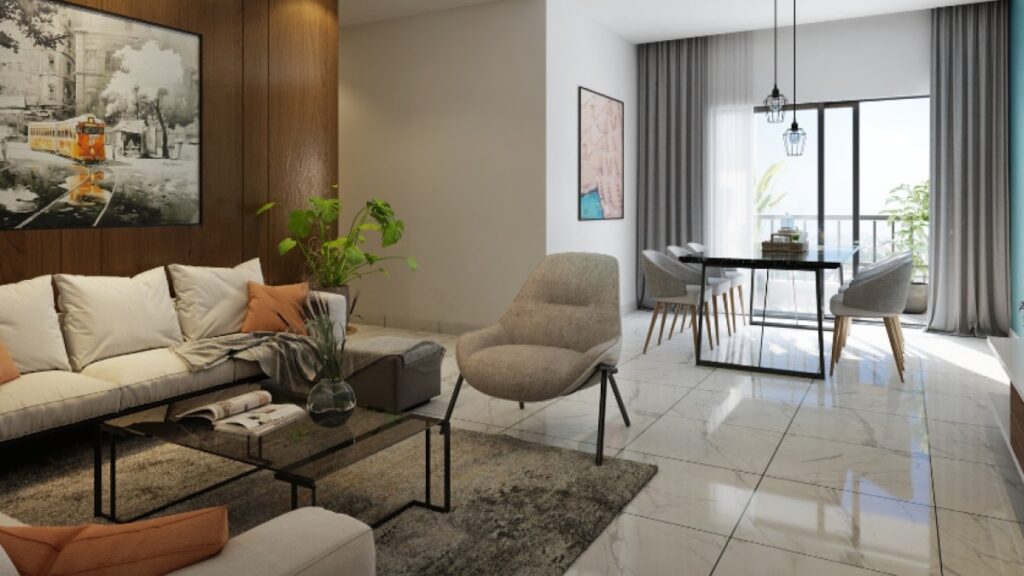 This guide will present you with the essential information required to make a well-informed decision when considering the flats in Chandivali. But first, let us examine why you should invest in flats in Mumbai's vicinity.
Why Should You Buy Flats Near Mumbai?
Mumbai, widely recognised as the financial hub of India, provides a unique combination of opportunities and a vibrant lifestyle. Its rich culture, top-notch education institutions, and diversified job opportunities draw in visitors from around the globe. Consequently, investing in flats near Mumbai can be a prudent decision for various reasons, including:
Economic Hub: This city is home to the Mumbai Stock Exchange, some of the biggest companies in the world, and a vibrant startup scene. That means lots of job opportunities in different industries.
Cultural Richness: It is a melting pot of different cultures, languages and customs. Living in Mumbai's vicinity presents an opportunity to come across a wide range of experiences and establish valuable connections.
Education and Healthcare: Mumbai boasts of housing some of the country's finest educational and healthcare institutions. This makes it an ideal destination for families to raise their children.
Real Estate Appreciation: Even though the property market fluctuates, flats near Mumbai tend to increase in value over time, making them a good investment.
Optimal Locations for Purchasing Flats Near Mumbai.
Location is the most crucial factor when it comes to buying flats near Mumbai. Each locality has its unique charm, atmosphere, and availability. Here are a few of the best localities to consider in Mumbai.
Chandivali: Chandivali's rapid development provides a mix of peaceful residential living and convenient access to commercial and office zones. This makes the 2 and 3 BHK flats in Chandivali appealing for someone who enjoys modern urban living with great connectivity to the city.
Bandra: This location is known for its trendy cafes, bustling streets, and close proximity to the sea. It is a popular destination for young professionals and artists.
Palghar: Palghar is located in great proximity to Mumbai, offering constantly developing projects providing natural beauty and enhanced living experience.
Andheri: Andheri, divided into two parts, is a busy commercial area with good connectivity to the central and suburban areas.
Kalyan: Kalyan has emerged as a popular choice for homebuyers due to its strategic location and range of attractive features.
5 Points to Keep in Mind Before Finalising Flats in Chandivali.
While every part of Mumbai has a unique appeal, Chandivali is gaining immense popularity due to its undeniable attraction as the best place to live. So, if you are planning to look for flats in Chandivali, like 2 or 3 BHK flats in Chandivali, here are some tips you need to keep in mind:
Budget: When purchasing 2 BHK in Chandivali or 3 BHK flats in Chandivali, it's crucial to have a budget in mind. With so many choices in the market, you're more likely to find flats in Chandivali that fit your budget.
Amenities: Different flats, like 2 BHK in Chandivali or 3 BHK flats in Chandivali, provide different facilities. When searching for flats in Chandivali, it's crucial to identify your priorities, whether a gym, a pool, or security features, and make your selection accordingly. Your choice should align with what matters most to you.
Connectivity: Given the bustling traffic of Mumbai, you must consider the flats in Chandivali as the location offers convenient connectivity to popular business hubs, schools, hospitals and other essential destinations.
Property Sizes and Layouts: When choosing 2 BHK in Chandivali or 3 BHK flats in Chandivali, opt for those that align with your present and future needs. If you're planning for a family, consider the number of bedrooms and the layout's features before deciding on flats in Chandivali.
Legal Due Diligence: Ensure all legal documents pertaining to the properties are verified. It includes ownership titles, building permits, and approvals from the relevant authorities.
Purchase the Finest Flats in Chandivali.
When considering flats in Chandivali, you are investing in a fast-paced and culturally rich lifestyle. However, choosing flats in Chandivali requires careful consideration. So, make sure you properly evaluate your budget, consider the available amenities, and watch out for any future developments.
Mahindra Lifespaces offers distinct benefits when it comes to flats in Chandivali. With innovative design and a proven track record of excellence, Mahindra Alcove by Mahindra Lifespaces can turn apartments into comfortable and luxurious homes. Get ready to explore the ideal flats in Chandivali that match your dreams and needs. Contact Mahindra Lifespaces today and take a step closer to your dream home!