We've heard of successful sharing economy companies like Uber, Lyft, and Airbnb. But how can YOU make money in the shared economy?
Let me tell you something:
You don't have to have a multimillion dollar company to find your own niche.
In this article, I'll show you five different ways to make money in the sharing economy industry.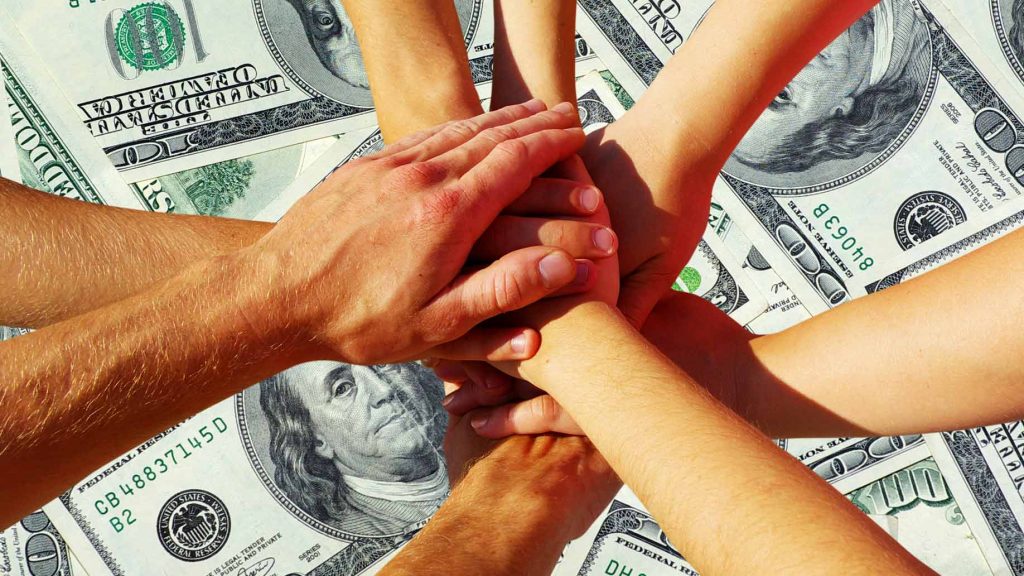 Each method will have tips for how you can implement them in your daily life.
Let's dive right in!
1. Using Your Car
Companies like Lyft, Uber, and a growing number of others provide an app platform that connects drivers and riders. This allows you to use your vehicle to provide rides to places, similar to a taxi service.
Ridesharing regulations will vary by city or state, but the information is generally readily available.
You can generally set up your account by downloading the app. There are some restrictions on the type of vehicles you can use. The pay will vary depending on the area that you're driving, but if you have some spare time and a vehicle this can be a good side gig.
Another method of using your vehicle can be to provide delivery services. Companies like Amazon hire contractors to deliver goods in major cities as they scale up deliveries and you can earn money in this area as well.
2. Using Your Room or House
Do you have a spare bedroom or own a condo that you don't use year-round? One way of earning money is to rent out your space when you're not using it.
Companies like Airbnb popularized this form of the sharing economy with their platform that allows people to stay in your places like a bed and breakfast.
While you can post advertisements in the newspaper or on Craigslist, online platforms give you access to a wider range of customers and can help manage the logistics of booking the time for you.
Another alternative is to rent out access to your driveway. If you live near an event center or a university you can often find people looking for a temporary parking space.
3. Using Your Equipment
What if I told you that those tools and equipment collecting dust could help you earn money? We've all been there before. You start on a new home improvement project and you end up needing new equipment.
What do you do with those hammers, table saws, and other tools when you're not using them? Instead of letting the tools sit around, you can rent out the tools so that others can work on projects.
There are various online platforms available where you can post available tools for rent and connects you to potential customers. You can also advertise your items locally through Facebook, Craigslist, and even in the newspaper.
But how can you make the process more seamless? In addition to charging a rental fee, it's common to also take a security deposit as well. This helps to protect your tools in case of loss or damage. Taking photos of the tools before and after can also be helpful with ensuring that they're returned in the same condition.
4. Teaching
Let me ask you a question, have you ever wanted to make money from your hobby? It may surprise you, but there is a wide market in online learning. By sharing knowledge about your particular expertise, you can play a part in the shared economy system while making money.
Here's the good news: you have a lot of flexibility in how and what you produce. If you prefer a written format, you can create short ebook lessons for example. With a camera and microphone, you could host online sessions or make on-demand training videos.
I know what you're thinking, how do you get started? The even better news is that there are many platforms to choose from such as Skillshare and Betterfly.
One advantage of using an existing platform is a wider range of students. You can also host lessons on your own website as well. Some software options will let you save copies of your live tutoring/lessons and offer them as on-demand videos for future students.
5) Meal Sharing
Do you enjoy cooking and meeting new people? Another growing part of the sharing economy is meal sharing.
What is it? You get connected with people who enjoy home cooked food. These guests are invited into your house where you can talk and share a meal together.
The best part? You get to meet new people and learn about other cultures and lives. You get to plan the details of the meal such as the menu, the number of guests, time, etc.
Some existing networks include EatWith, PurpleDinner, and Meal Sharing. These platforms take care of everything such as finding guests, payments, customer service, and insurance so that you can focus on cooking.
Conclusion
If you're interested in making money in the sharing economy, I invite you to try one of these five methods.
I chose each of them not only because of their earning potentials but also because they allow you to personalize them to your own needs.
If you're looking for more traditional ways to make money fast, check out this great article with 23 ideas on making $1000.
I hope that you enjoyed the article and if you try out any of these methods or know of any others that didn't make the list, comment below.
I encourage you to share the article with your friends and family so that they try out the methods as well.