Shopping is a favorite pastime of people who like to indulge in themselves. With the coming of the internet, online shopping has caught the fancy of people. In keeping with this demand for online shopping, application developers brought out the Fynd app to make the online fashion shopping experience user-friendly and enjoyable. It promises to revolutionize online fashion shopping. In this article, an attempt is made to give reasons why Fynd is the best fashion app. The reasons for GoFynd being the best fashion-shopping app are given in the lines that follow.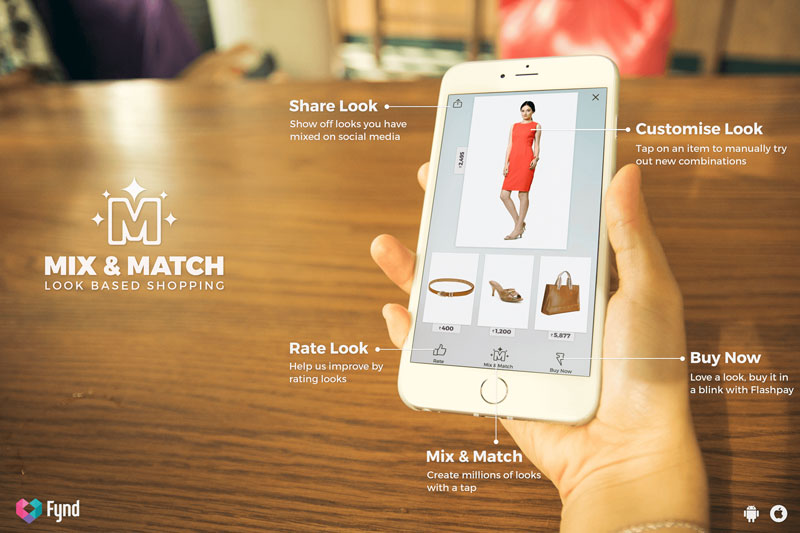 25 Reasons Why GoFynd is Better Than Any Other Fashion App!
GoFynd is the go-to location for shopping for men and women's clothes, all sorts of shoes, wallets, ladies handbags, watches, other accessories.
The collection available here cannot be found even at Myntra, Amazon, Craftsville, LimeRoad or for that matter any other online fashion shopping site.
This application is rated higher than the leading shopping apps in India like Jabong, Myntra, Voonik, Koovs, Amazon, etc.
This app gives you the facility to create different looks and share them with your friends and family on networking platforms like Facebook, WhatsApp and Twitter.
This app lets you discover fashion what with the presence of well curated collections from designer brands world-wide and style tips from leading fashion experts, which make it easy to shop for fashionable clothes.
This app lets one shop online and try multiple sizes in the comfort of their homes.
Free shipping and lifetime free return guarantee is provided by this fashion shopping app.
The app offers geo-targeted content using your mobile phone and thus personalizes your fashion shopping experience by using features available on your cellphone.
The app pre-fills your information wherever required so that it leaves you free to concentrate on your fashion shopping experience.
Products are available across multiple categories like women's fashion shopping, men's fashion shopping, kid's fashion shopping, etc.
You can find the products you love using the Fynd app.
Premium, designer and international brands like Raymond, Woodland, Steve Madden, Fabindia, Being Human, Anita Dongre, Nike, Wrangler, Wills Lifestyle, Chumbak, Titan, Mochi, Blackberry, Wildcraft, AND, Levis and many others are available through the Fynd app.
Trendy fashion clothing, footwear and accessories for the whole family are available online through this app.
Women's clothing like saree, lehenga saree, Anarkali dresses, ladies watches, shopping bags, shoes, jewelery, sarees online, kurtis, clutches, tops, handbags online, etc are all available online through this app.
Clothing for both baby boys and baby girls are available through the Fynd app.
A delectable collection of stylishly designed fashion accessories are on offer through this app.
Lately, shopping for fashion through this app has become streamlined thanks to it allowing signing in through Facebook accounts, which eliminates the need for users to remember their passwords.
New brands like Fastrack, Nike, Puma, Lee Cooper, Giordano, etc are being added every day to the already eclectic collection of premium brands available online.
Payment gateways like Ola Money, Paytm, MobiKwik, PayUMoney, etc are being added to the already existing plethora of superfast flash pay options available to shoppers through this app.
Deliveries of fashion accessories bought through this app are done in a short time unlike those from other sites like Myntra, which take almost 6-12 days to arrive.
This is India's best online shopping app for fashion for the whole family.
This app has made the annual ritual of shopping for fashion accessories an everyday experience thanks to its easy accessibility and user-friendly interface, not to mention the easy availability of the internet.
A number of brands have got space to display their products on this platform thus confusing the customer and compelling him to conduct a purchase.
This app has a separate section for new arrivals and old products.
One can easily shop online using the Fynd app without any thought about worrying about getting sub-standard quality products because even if something like that happens, this site has a lifetime return policy which allows the customer to return the product if he is not happy with it.
Conclusion
Thus, we have more or less stated the main reasons why GoFynd is one of the best Fashion apps available today. To add to the above, this app is simple and user-friendly to operate for people of all age groups, whether they are kids or senior citizens. Shopping using GoFynd is a very different activity, which has to be experienced to be believed. Thus, one can just shop online with the GoFynd app armed with just a mobile phone and a patient disposition. Patience is required to go through the plethora of options available for shopping through the GoFynd app.