Joint Entrance Exam or JEE is one the most difficult exams to clear, not only in India but the whole world. Every year, the Examination witnesses hundreds of thousands of students attempt the exam for admissions into the most prestigious technical colleges of India, including all the IITs and NITs, and various other top Institutes.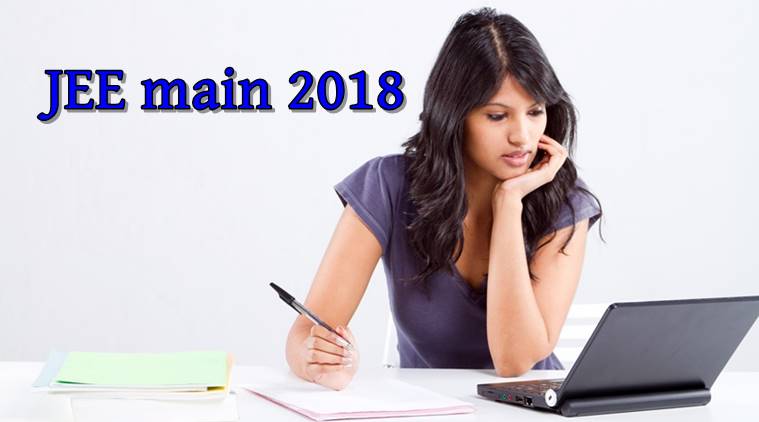 Engineering aspirants have their eyes fixed on the exam. If you plan on studying Engineering too, you have your eyes set on it too, am I right? But before you actually attempt to clear the exam, you should at least know all things related to JEE. It will only serve you better if you were prepared even before you start studying for the exam.
Provided below are all the details on JEE Main Registration Process.
JEE Main 2018 Important Dates
Online submission of application will happen between December 1, 2017, and January 1, 2018. Admit card for the JEE will be released in the second week of March. Exam date for offline mode will be April 8, 2018, while April 15 and 16 will be the dates for the offline examination. Answer keys and OMR will have the release date of someday between April 24th and 27th. The JEE Main result will appear on April 30th, 2018.
JEE Main 2018 Registration Process
The application forms have been released in the month of December and candidates can begin filling out the forms available at the website. Candidates who wish to apply for the JEE main 2018 paper can do so from the official portal of the exam at jeemain.nic.in.
Once at the website, follow the steps written below for the registration process. These steps are also provided at the JEE website.
Provide the Aadhaar/Identity Authentication
Fill out the Application Form
Verify your Mobile Number and Email ID
Upload Scanned Images of yourself and your signature
Pay the Registration Fee
Download Acknowledgement Page
JEE Main Eligibility Criteria 2018
JEE Main exam is organized every year by CBSE, to provide admissions in undergraduate engineering courses in the top Institutes of this country, like IITs, NITs, IIITs and many other state-level colleges. This exam is conducted in two modes which are online (computer based mode) and offline (pen and paper based mode).
Mentioned below are the eligibility criteria required by CBSE for the JEE. The applicants should take special care in ensuring the following criteria are met at all cost.
1. Requirement of "Aadhar Card"
Indian citizens applying for JEE must possess an AADHAAR card issued by UIDAI. Students will be asked to enter their AADHAAR number, along with their name, date of birth & gender, which will be confirmed and validated with the UIDAI's database. For security reasons, if these particulars do not match, the candidates will not be able to fill the application form for JEE Mains 2018.
The candidates are advised to ensure that their AADHAAR card has correct details of their name, date of birth & gender as per their school records. If there is a mistake in your AADHAR details, you should immediately get it corrected; otherwise, you could be debarred from appearing in the examination
2. Age Criteria
Applying candidates should satisfy the following criteria for the date of birth.
For general and OBC candidates, their date of birth should fall on or after 1st October 1992 to be eligible to apply.
Candidates who belong to a reserved category like SC, ST, and PwD category, and their date of birth falls on or after 1st October 1987 , then they are eligible for JEE main application.
Note: The date of birth of the applying candidates should be mentioned in their Secondary Education Board/University certificate to be considered valid.
3. Percentage Criteria
There are no percentage criteria for applying for JEE Mains. Only criteria that exist for candidates appearing for admission to IITs, NITs, IIITs & CFTIs. Those candidates must have secured at least 75% in their class 12th board exams or 65% for SC/ST students.
4. Qualification Criteria
Candidates who have passed their 12th class certificate examination or an equivalent exam in 2016 or 2017 are eligible to apply for this exam. Candidates currently appearing in the 12th certificate or equivalent exam in 2017 are also eligible for JEE Main 2017. If candidates have appeared in the 12th or equivalent exam in 2015 but were unable to clear it then, later passing in 2016, they are not eligible to apply.
If a candidate qualified their 12th exam in 2017 and appeared for improvement in 2018 for one or few subjects, then top 20 percentile cut-off for 2017 will be considered. However, if a candidate attempts all the subjects in 2018, then the best year's performance out of the two will be considered. You should also take note that for the percentile system, total marks obtained in all the five mandatory subjects are required for JEE Main.
Now that we have discussed all the details related to the eligibility and registration of the JEE, you should go back and hit those books again.
Good luck!