The price of movie theaters seems to be skyrocketing higher and higher every day, so many people avoid hitting the theaters at all. Instead of trying to feel like you're at the theaters when it's just a simple television screen, you can make any room into a home theater!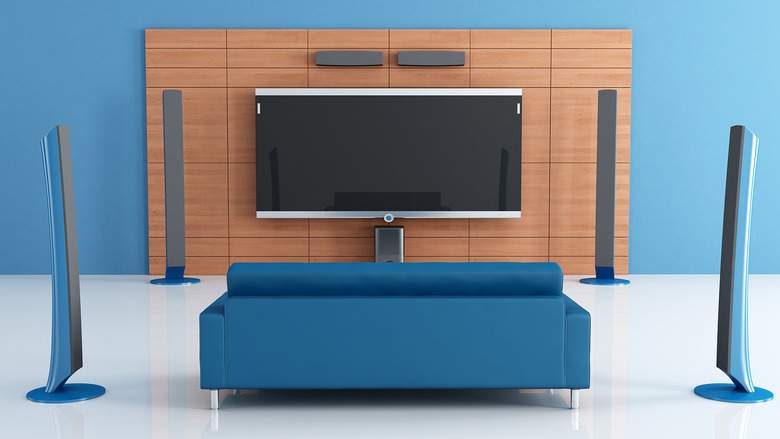 Here are the top tips to turn any Hoboken apartments into the best movie theater you've ever seen.
Ensure Your Cable Management is Flawless.
Cable management can draw the line between a fine apartment living room and a home theater space. Instead of allowing for your cables to fall wherever they fall, consider managing them into invisibility. This can be done by including sneaky tricks like snaking the wires through the wall or using tools that can make wires blend into walls or the details around them. Good cable management can also prevent the risk of fire and make space feel more organized.
Consider Any Blank Walls for a Projector.
Do you have a blank wall that you don't know what to do with? Instead of hanging a collage of 'live laugh love' posters, consider turning that wall into a projection screen. This is better in rooms where there are no windows, and the walls are crisp white. Although the cost of a projector can be prohibitive, the effect of a full wall screen can blow away any cinephile.
Don't be Afraid to Invest in Good Speakers.
Speakers can make a difference! Although you don't have to throw a lot of money into Dolby Atmos speakers, you should try to get higher-end surround sound ones. By clever speaker placement, surround sound can make it feel like you've stepped into the movie, and you're a part of that universe now. Although you could go cheap on these, you shouldn't.
Ensure Your Screen or Projector are Good Quality.
If you're projecting the movies onto a wall or screen, ensure that your projector is of great quality. A low-quality projector can ruin the effect of having a full-wall projector and can make it feel like looking at a small television screen is a better option. If you're using your television, try to ensure that it's a newer model with updated color and screen resolution. Bigger is still better when it comes to televisions, but if you have to choose quality or size, go for the quality. The crisper the images, the more absorbed into the movies you'll be.
Build a Collection of Movies You Love.
The best part of any home theater is the movies you pick! Although many people are pulling away from DVD and Blu-ray to go fully digital, don't do it quite yet! There's no cheaper way right now to build a movie collection than by DVDs. These discs are forever and give you the chance to fit as many movies as you want, without having to worry about the internet going out, or your streaming service failing.
A home theater is a win in any home! Don't be afraid to have some fun with it.