Buying a home theater system should not be done randomly or whimsically. It is advisable to be meticulous with your purchase decision. You can't just choose something because it's popular or inexpensive. Go over the following discussions on which specs should be prioritized as you examine your options.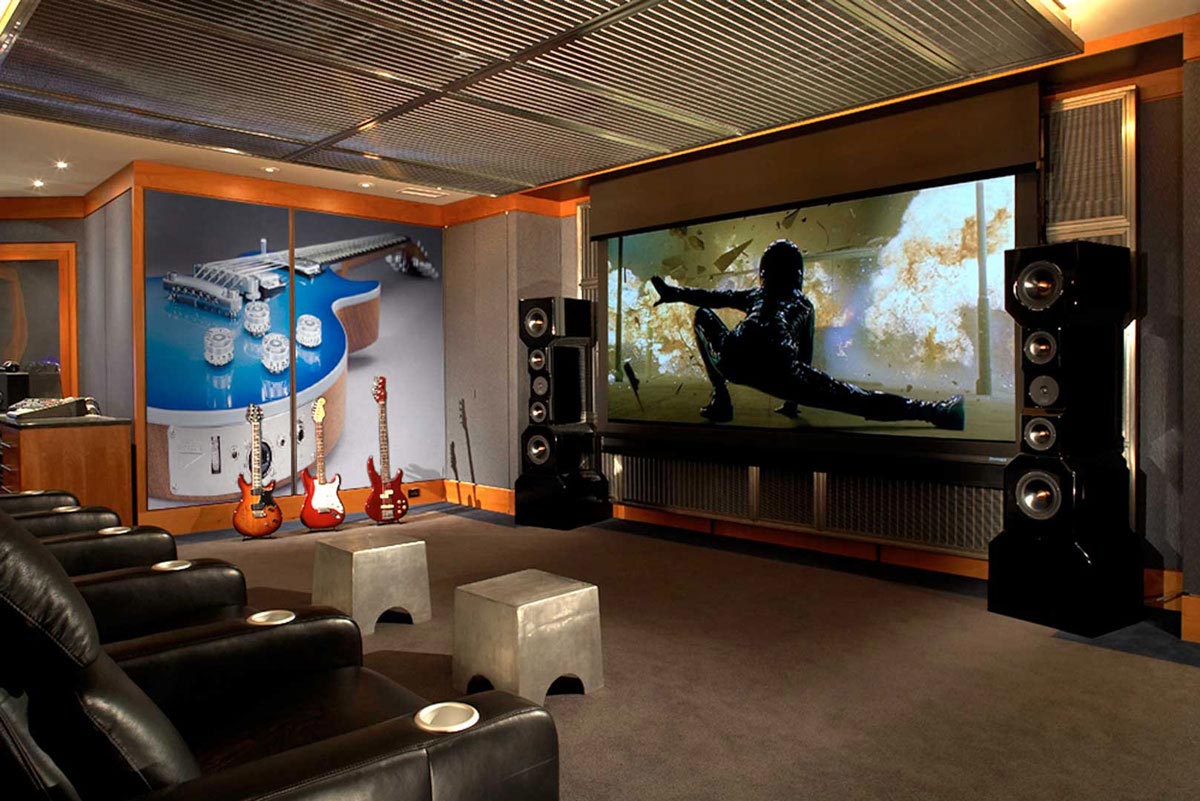 Before anything else, I have to note here that this post will focus on the audio aspect of a home theater system. There will be no discussions on advanced features and home theater packages such as those that include Alexa-enabled devices. This post is similar to the post I have on techisignals.com/best-home-theater-system-review, which shows best home theater system options as far as audio is concerned. TVs, projectors, and other devices related to the visual aspect of a home theater system are similarly excluded. If you are interested in TV reviews and recommendations, you can visit my blog TechiSignals.com as it has separate reviews for TVs and other devices.
Sound Quality
Of course this is already a given but it's still worth emphasizing. You need to make sure that the home theater system you are getting is loud enough and has excellent clarity. This is something you cannot evaluate by simply looking at technical specifications. You need to actually hear how the speakers perform. The speakers should never sound distorted even when they are set to their highest volume. From the lowest to the highest frequencies, the speakers should deliver clear and precise sounds. Also, don't just focus your attention on the deep bass of the subwoofer. It's equally important to scrutinize the front and surround speakers.
Fortunately, when it comes to buying home theater systems, you no longer have to worry about techie bits such as impedance, sensitivity, and maximum volume. What you need is simply to listen to and evaluate the actual audio output of the home theater system you plan on buying. There's no need to examine the technical details as they are generally already optimized since home theater systems are sold as a set (speakers and receiver).
Receiver
The speakers in a home theater system cannot operate on their own. They need to be connected to a central device through which audio signals are processed to be played accordingly to the different speakers. The receiver serves as the central device for all of the devices in your home theater system. It links the TV, cable box, DVD/Blu-Ray player, speakers, and in some cases, gaming consoles.
The receiver is a very important component in a home theater system. It is in the receiver where most of the technical specifications of a home theater system are evaluated.
Power – Having more power is almost always better, not only to achieve higher volume but also to ensure that the sounds come out clear and with less distortions.
Connections – It would be advantageous to have many HDMI ports and multichannel preamp outputs. This is to be able to conveniently connect all of your devices and to make it easier to add more speakers if you want to.
HDCP 2.2 Compliant – If you will be using your receiver with a 4K TV, you have to make sure that at least two of the HDMI ports on the receiver are HDCP 2.2 compliant.
Phono Input – If you will have a turntable and you want to use it with your home theater system, it would be good to have a dedicated phono input.
Wireless – It would be advantageous to have Wi-Fi and Bluetooth connectivity in your receiver. Many receivers in the market come with integrated support streaming services and can stream audio from any smartphone or tablet. There are even those that come with NFC for an easy wireless connection linking (by simple tapping) and streaming.
Audio in Different Rooms – There are receivers that can support up to 11 channels. You can use just five channels in the living room and the other channels in other rooms (more on this below).
Surround Sound
The typical home theater system options have 5.1, and 7.1 channels. For the uninitiated the "channels" (in 5.1 or 7.1) here refer to the number of speakers. The first digit represents the number of speakers (excluding the subwoofer) while the second digit (.1) represents the subwoofer. These are what make surround sound possible. These speakers are positioned in different strategic locations across a room to create an immersive listening experience. The speakers usually don't produce the same sounds, depending on how the audio being played is encoded. They may play different sounds (or different frequencies and volumes) to create the illusion of being in the actual location where a scene takes place.
For example, if a scene involves a plane supposedly flying over the viewer, the volume of the plane sounds played on the front speakers will be gradually decreased while the volume on the surround or rear speakers is increased, creating the illusion of movement.
Surround sound effects can be adequately achieved by having a 5.1 channel home theater system. There's no need to go for a 7.1 channel system unless you have a really big room or you have very discriminating ears. According to a home audio buying guide by CNet, the difference between 5.1 and 7.1 is not really that significant. It's like a classic case of diminishing returns.
Number of Channels
In relation to the discussions about the receiver and surround sound above, I would like to point out some clarification in the use of the term "channels." Channel in the discussion under "Receiver" is used to refer to the actual number of speaker ports available on the receiver itself. If the receiver has 11 channels, it means up to 11 speakers can be connected to it. On the other hand, in the discussion regarding Surround Sound, channel refers to the actual number of speakers being used, not the number of ports available for speakers.
The term "channels" is used in different ways when it comes to home theater systems. The point in mentioning it here as one of the specs to prioritize when buying a home theater system is to highlight the possibility of using these channels to position speakers in a closed room, from where the audio from main home theater system is inaudible. For example, if you have a 7.1 home theater system, you can use 5 speakers + 1 subwoofer in the living room, while the 2 other speakers can be positioned inside your room. If you want this kind of setup, you may want to choose a 7.1 channel home theater system instead of going for the basic 5.1.
Conclusion
Ultimately, deciding on a home theater system to buy (for the sound aspect) based on the technical specs would most likely be based on two things: the specs of the receiver and your actual auricular examination of the speakers. You can start your search for the best home theater system by doing some research on the technical features of the receiver. You can then proceed by listening to the actual sound output of the speakers for you to decide if they suit your preferences or if they present any differences or advantages as you do your comparisons.