Look great, feel great— self-care is something women are great at, and that habit is also best to share it with your man. There's no better way to express your love for your man than by helping him grow and become the best version of himself. Here are some great ideas to help your loved one feel not only extra special but also dashing and dapper.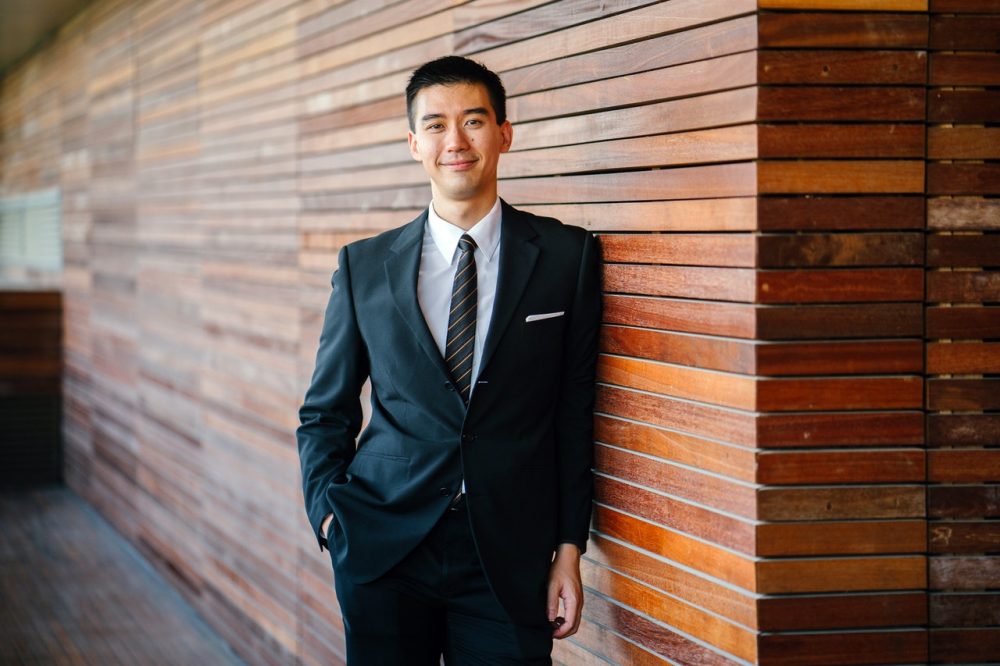 Invest in a Tailored Suit
Gone are the days when suits were a staple part of every man's wardrobe. It was the expected uniform that men wore to work and after work. Now, this formal ensemble is usually reserved for special occasions. Even if your man's dress code at the office is business casual, you should have a quality suit ready for him to don for those moments that need him to stand out.
From the lapels to the pocket square, a lot of details determine a quality suit, but tasteful gentlemen and seasoned designers will all agree that a great suit is tailored to fit. Ready-to-wear options are economical, but for the truly exceptional suit, invest in a bespoke piece created to fit your man perfectly. He'll easily turn heads and leave many a great impression, making the investment worth every penny.
Pamper His Skin and Hair
Don't focus only on what he wears. Pamper his skin and hair too. Many beauty brands have diversified to include products specially formulated for men's hair and skin. Gift him a set he can use in his nightly and daily routine. Make sure to consider his lifestyle, skin type, and problem areas when selecting products.
For example, if your man is always on the go and rushing to work every morning, go for products that are lightweight and easy to apply. Some ideas you should include in his skincare include a facial mask for men and moisturizer for his skin. You can also get to teach him your 5-step (or more) skincare routine in one your dates at home.
The face is what every person sees first, but it's also important that he feels refreshed head to toe. Give him a good and reliable shampoo to thoroughly clean and nourish his hair and scalp. You can also book a spa date for both of you to give his pampering sessions a more romantic twist. The products you give will not only make him look great; they will also make him feel loved and cared for.
Travel Together
There's a saying that goes "If you want to get to know someone, travel together." There's no better way to learn about each other than facing new experiences as a team. You can deepen your relationship with your man if you go on adventures to a foreign country, become immersed in a different culture, and learn a new language together. Aside from strengthening your bond, these new adventures will make your man more savvy and smart. Take note that being dashing and dapper isn't just about looks; it also includes being experienced and cultured and traveling is a great source of both.
Gift Him a News Subscription
Dashing and dapper men are smart guys who love to keep learning new things. Support your man's love for learning by gifting him with an annual subscription to top publications. Consider your man's interests when picking a magazine or publication. Does he enjoy world politics, finance, or environmentalism?
Aside from traveling, reading is a great way to improve one's open-mindedness. Attractive gentlemen aren't just a sight for sore eyes; they are also good for the mind and heart. Well-read men communicate well, and they can make your relationship more interesting with stimulating conversations on all kinds of topics, whether it's current events, technology, or sports.