Cannabis can be used legally in a variety of ways, from smoking and vaping to topical creams. But for most of us, the best way to take medical or legal weed is to eat it, and it's lovely when done right.
Edibles provide a broad variety of choices, letting users feel the benefits of THC without even learning how to smoke.
There are a few things you should know about how to make pot brownies before you even get going. The body processes THC differently when you ingest it through smoking and vaping. The dosage might be lower for edibles than with the conventional smoking process.
The time that edibles need to enter the bloodstream will rely on how much you have consumed and your metabolism.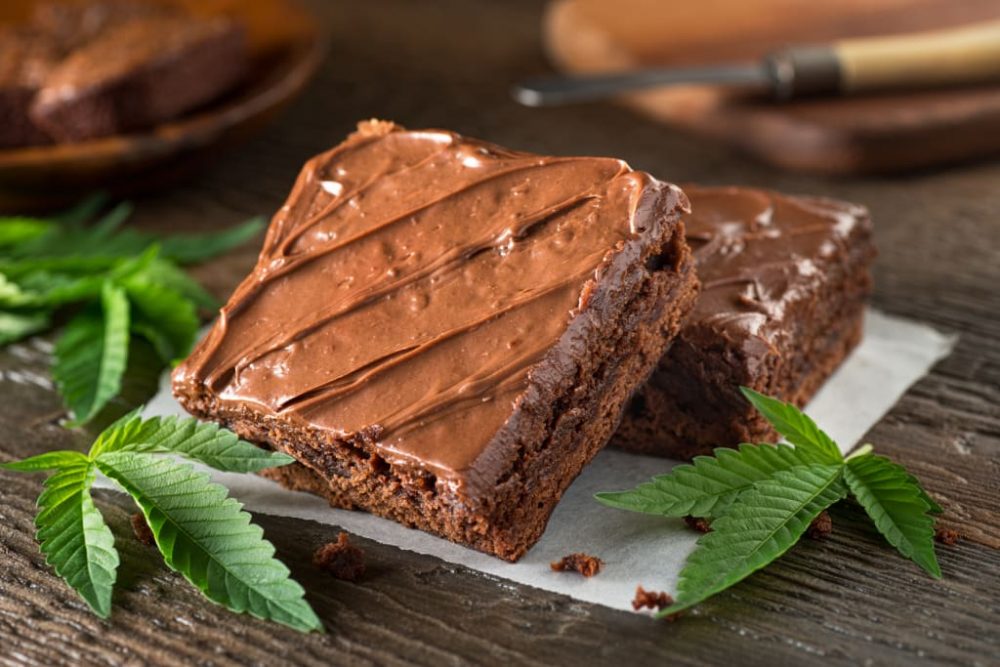 For this, it's safe to eat hash brownies or other types of edible weed gradually. It's always possible to eat more. However, if you have too much, wait it out. Once you make your butter, the pot strain you choose bears the influence that the brownies will have on you. The Sativa strain makes you feel more productive and healthy, while the Indica strain makes you relax. When you overeat, both strains will severely disrupt your day.
How to Make Pot Brownies?
The recipe included for the butter is creamy and tasty, but you will still taste the plant in your edibles so you can use frosting.
Cannabutter
Secure one butter stick with an eighth of medium to finely crushed and decarboxylated 3.5 grams of weed and heat it at 170 ° F or 160 ° F for one to two hours. Shorter cooking times offer you cannabinoids like THC and CBD while keeping the terpenes that give each strain its distinctive odor and flavor. You can buy some additional strain-based terpenes to add to your recipes if you want to recreate the flavor of your favorite strain. Just remember a drop or two is enough – with terpene formulations, a little goes a long way! Long cooking times produce sleepier butter with more CBN, classified as couch-lock that you should not disregard if you are an insomniac.
Brownies
One stick of butter (unsalted) with 3.5g of marijuana
1/8cup vegetable shortening
1/2cup cocoa powder
1/2cup cake flour
1 cup of sugar
1/4tsp salt
2 oz dark chocolate
1/2teaspoon of baking powder
1/4teaspoon of soda
One jumbo egg
One vanilla bean
Heat the oven to 350°F. Baking brownies, including weed brownies, requires your regular bowl batter method, so begin by combining all the dry ingredients. Then, in another bowl, mix eggs and vanilla.
Slowly melt the dark chocolate using a microwave. Mix in the cocoa shortening till it melts. Pour the mixture to the egg and blend with the spatula, and put in the cannabutter. Ensure that all is thoroughly mixed.
Tuck the wet dough into the mixed dry ingredients then add the dense mixture again until it has just been combined. Squeeze every bit of the fudge to a buttered, parchment-lined tray. Smooth the paste and tap it flat repeatedly to ensure there's no air stuck within.
Bake for about 15 minutes, turn the sheet and let it bake for the next 15 minutes. Take it out of the oven and let it cool for 10 minutes. The brownies are hot but safe to eat. However, the structure will originate from cooling sufficiently.
Note that every 1-inch square will have around 30mg of THC, a potent dosage, so eat small portions. You can also use the regular butter and reduce the dose to 15 mg, appropriate for those who do not smoke regularly. Follow the simple edible guidelines and don't eat over 5 mg when you're new to cannabis. Wait at least 60 minutes before you consume more since overeating will make you sick for hours on end.