OnePlus is one such brand that has dominated the Indian premium smartphone market. OnePlus mobile phones are highly coveted because of their excellent specifications and high-end technology. Individuals looking to buy a OnePlus mobile but having no access to credit cards can go ahead with purchasing it with the several financial products available in the market, allowing easy EMIs.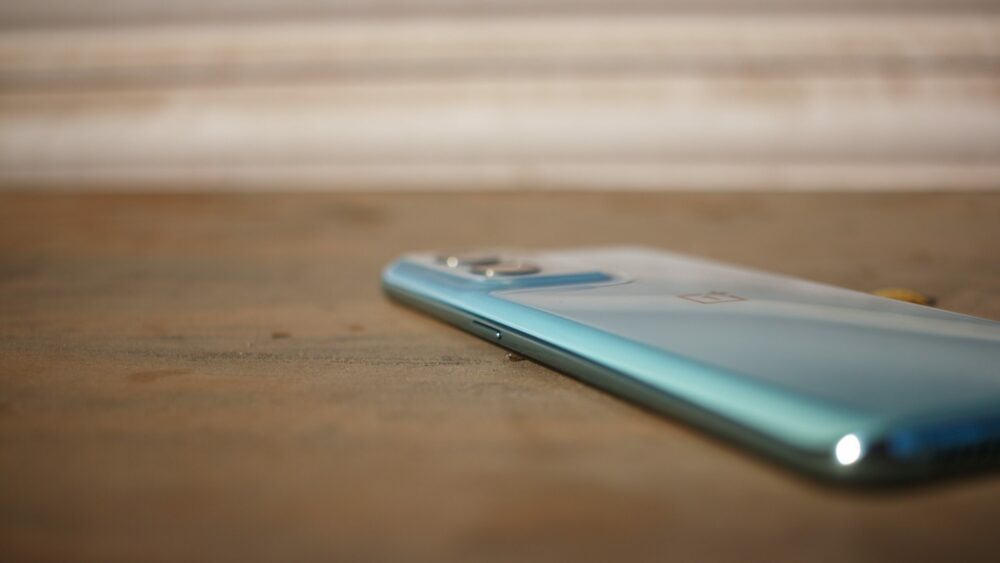 Individuals willing to buy the latest OnePlus mobiles like the OnePlus 10t on EMI can quickly go for it by opting for the below.
Know the ways to buy the latest OnePlus mobile without credit card.
Here are the ways that will allow you to buy OnePlus mobile even if you don't have access to a credit card:
Customer durable loans.
A customer durable loan is an effective financial choice that helps individuals buy durable items like mobile phones. It is a finance option that enables individuals to spread the cost of the device over a span, allowing them to repay it over the loan tenure. This line of credit comes with a flexible loan tenure and easy documentation. Even the interest rate charged on the loan amount is competitive.
Debit card EMI.
Another feasible way to buy a mobile phone without a credit card is to use a debit card. This will not demand any extra documentation. To proceed, individuals must check with their banking partners whether they qualify to opt for this option. Eligible individuals can easily buy the device and repay the cost in EMIs from the linked account.
Individuals do not have to bear an extra cost on the monthly instalments paid through the debit card. Moreover, individuals can get the required funds instantly without waiting for approval or disbursements. Furthermore, they don't have to pay any amount as a down payment.
EMI cards.
If individuals do not have access to a credit card, they can purchase their desired OnePlus mobile phones on EMIs via EMI cards. Using an EMI card will help access high-value pre-approved loans. Individuals will be able to reap the benefits of No cost EMI, suggesting they don't have to pay an interest rate on the approved loan principal and pay only the price of the product. They will also get convenient repayment terms. Moreover, they don't have to pay any foreclosure charge if they have pre-closed the loan amount before the loan tenure.
EMI Card converts high-end purchases into affordable EMIs, preventing one from putting stress on their monthly budget. Individuals do not have to undergo tedious documentation. With an EMI card, one easily buy high-end products like the OnePlus 11 Pro on EMI without making any down payments.
One can easily get hold of an EMI card by submitting a PAN card, a cancelled cheque, an ECS mandate, etc.
Amazon pay later.
Amazon Pay Later is an effective and straightforward way of getting instant credit, thereby helping individuals to purchase the latest OnePlus mobiles from Amazon on EMI. For doing so, individuals will have to complete the one-time setup process. One does not have to submit any credit card details to complete the application process. On successful registration, one can purchase any device using Amazon Pay Later option and later clear the credit amount in comfortable EMIs over 3 to 12 months.
Moreover, one can easily track the purchase of the device, repayments, etc., from an EMI specific dashboard. On choosing the Amazon Pay Later option, individuals will get instant decisions on their credit limit. Moreover, lenders won't charge any cancellation fees and pre-closure charges.
Buy now pay later.
Another effective way to purchase the latest OnePlus mobile is to opt for the BNPL (Buy Now Pay Later) option. As the name suggests, it is a unique facility extended by financial institutions, enabling individuals to buy products without paying for it immediately. Individuals will get 15-45 days of interest-free payment span. The due sum buyers have to pay will be automatically debited from their bank account.
In case, one misses out on paying the due amount within the stipulated time; they have to bear interest on the current rates. However, BNPL users can convert their dues into easy EMIs if they don't want to repay the entire due amount on the payment date.
To sum up, mobile phones have become an indispensable part of life. Individuals willing to buy a high-budget phone without exhausting their finances can conveniently opt for EMI. However, purchasing it is not restricted to using a credit card. One can opt for the aforementioned ways to buy it.