Two-wheeler loans are the best way to acquire a bike without emptying your pockets entirely. The two-wheeler loan interest rate is low, and the documentation is straightforward, so most people are eligible for the loan.
Your days of riding the crowded bus, waiting under the hot sun, and the driving rain are over.
You can very soon own your bike and commute easily.
A two-wheeler can make your life easier and fun.
You spend less on the commute while creating less pollution. The very affordable vehicle is easy to maintain and park too.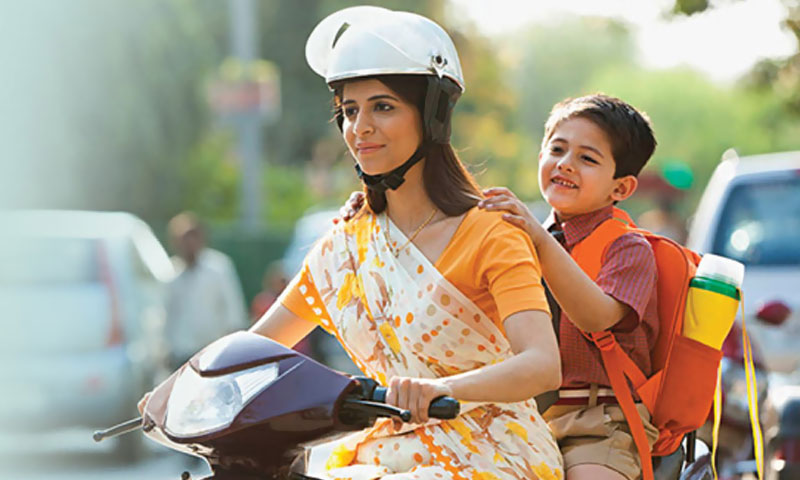 Make your partner happy by taking long rides on the bike.
Apply for a two-wheeler loan and it is the best option to get a vehicle and still to have your savings intact.
Loan Eligibility Criteria
The middle class and the low-income group are also eligible for a two-wheeler today. Lenders have relaxed norms, and even if you earn Rs. 84000 as salary per year or Rs. 1,20,000 per annum for self-employed individuals. The two-wheeler loan is also affordable.
Many lenders offer you a loan without any down payment. All you need to do is pay an EMI that is affordable.
Most lenders have a set of criteria that change slightly from each other. You need to be between 21 and 65 years of age, and an Indian national to avail the loan. The income level has to be matched. Proof of income and proof of residence is essential.
Once you furnish these documents, your credit score is checked. If the lender approves, your loan is sanctioned quickly.
The disbursal also hardly takes a few days.
You should also look for the right lender online. Most lenders have their eligibility criteria and two-wheeler loan rates of interest on their websites.
There are online lenders, too, who might be a little relaxed about the same. Some sites also offer a comparison of all the lenders, so that you can choose the best lender for you.
Do check the lender's reputation and interest rates offered.
Once you have decided on the lender, check out the online EMI calculator that will allow you to figure out what you can afford to pay every month. You can then manage your expenses to accommodate the loan.
Buying a two-wheeler on loan should not create stress. Always fix a budget before you look for a loan. Just because you are eligible, do not buy that expensive bike whose EMI's you cannot afford.
You might have some other expenses like paying for treatments or a child's education or paying off a student loan. Always buy what you can be comfortable paying off. You can always upgrade to a better version when you are earning more, or your current financial outflow has reduced.
A new bike will also save you lots of money on maintenance costs.
How to Save on Two Wheeler Loan Interest Rates
The two-wheeler loan can be purchased at a lower price of interest if you have saved up some money for a down payment. Most lenders will give you a better rate of interest if you pay a small sum upfront.
The other consideration is your credit score. A credit score of over 750 will ensure a reasonable interest rate.
If you have been planning to buy a bike on loan, build up your credit score for a year or so by paying off all loans in full to achieve this.
The third consideration towards a reasonable interest rate is your relationship with the lender. If you have your account with the bank, they will consider a lower rate of interest for your two-wheeler loan.