Let's face it: as you run your restaurant, it's a tough gig to keep your diners happy. It's just not enough to put a delicious meal down in front of them — you want them to come back again and again, and tell everyone they know what a great experience they had. And that can be even more difficult than it sounds.
But it's actually even harder than that — especially in 2019. With everyone posting about their experience on Facebook, Yelp and Google Reviews, it's crucial not just to keep your customers happy, but to ensure your restaurant is running smoothly at all times so that you don't attract a dreaded negative review that could plague you forever. People expect more from the places they spend their money on than ever before, and it's up to you to deliver on those high expectations.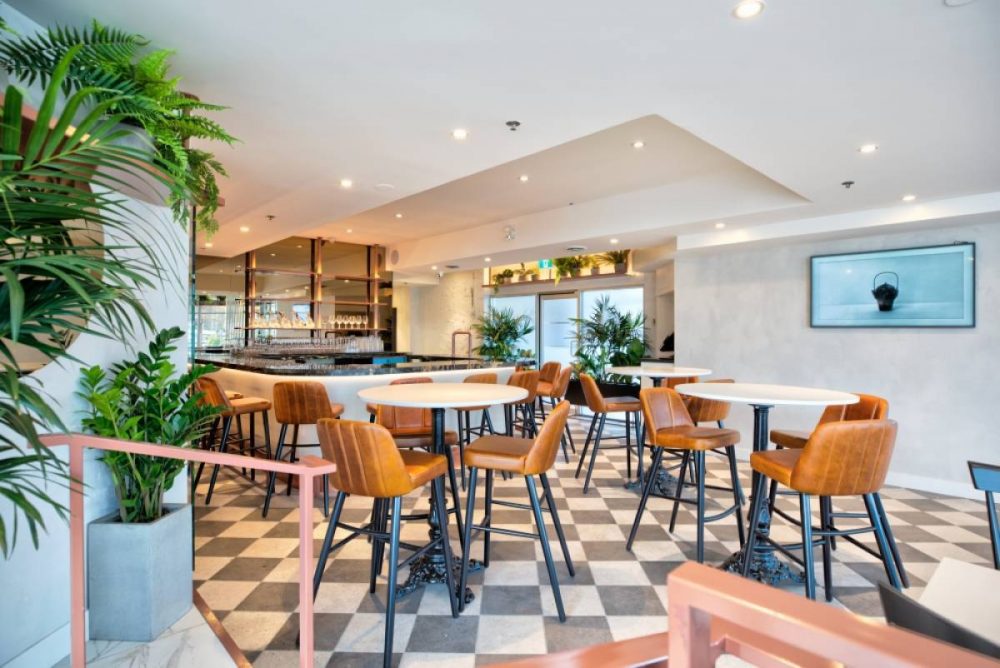 The solution? You need some a few brilliant and reliable 'hacks' that will keep customers happy and loyal, and your restaurant running smoothly and profitably.
1. Keep it Consistent
The key to a killer restaurant is consistency.
In fact, it's a tip that is crucial for any business that aims to provide a quality product or service. Whether you're targeting the street food market or you're aiming to ace five star dining, if your food quality and customer service standards don't hit the intended mark every single time, go back to the drawing board and come up with something more achievable.
Consistency is also important in order to cultivate customer loyalty. There is nothing worse than heading out for your favourite dish, only to find 'it was better last time'.
2. Don't Miss a Detail
As a hospitality manager or owner, the onus is on you. Yes, you need a great team supporting you, but you're the one at the wheel and you're the one vulnerable to impact.
But, too many owners and managers focus solely on the food and food service, yet let the accounting, finances, HR or hygiene standards slip. However, every detail matters in business — whether it's something like the garnish on a meal, or ordering of hospitality supplies ahead of time, or managing staff holiday pay.
3. Seek Out Feedback
There's something many restaurant owners absolutely hate — and that's negative feedback.
But don't be scared of it. In fact, fervently embrace whatever your diners have to say — whether good or bad. Either way, it can be absolutely invaluable.
Facing the tigers can also often be the best way to avoid being eaten by them. For instance, you might avert that disastrously bad Yelp review simply by gauging the mood of your unhappy diners and asking them how their experience was. That's because swiftly dealing with an issue and offering a friendly apology and remedy can be the perfect aftertaste to a less than perfect dining experience.
4. Don't Be Cheap
It might seem counterintuitive when your plan is to make money, but not scrimping and saving where it really matters can keep your restaurant on the train to success and profitability.
For instance, don't save a cent when it costs you a dollar in quality. It can be a difficult balance to strike, but it's one you need to keep your mind focused on.
5. Don't Do Everything
Just like you don't ask your accountant to chop the carrots or the chef to pour the wine, make sure everyone is fully focused on being a strong link in a much bigger chain of success.
And that means you as well — even though it's harder to assign yourself tasks. Are you most comfortable in the kitchen? Is that your greatest passion? Then spend the bulk of your time there — and make sure you have adequate support for the business and 'front of house' side of things.
This 'hack' is important from a holistic point of view as well. For instance, too many menus are trying to achieve absolutely everything, rather than focusing on what they know they can put on tables brilliantly well. Keeping it simple can mean finding a niche and doing that an awful lot better than anyone else.
The Final 'Hack': Love What You Do
Whether it's treating your diners like royalty, cultivating an awesome team of staff, or just creating wonderful meals, running a thriving restaurant is most definitely more than a full time job — it's a lifestyle. So the final 'hack' is simple: keep your passion alive, keep your mind open, and never stop the eternal search for more and more helpful tips. Good luck!