Would you be surprised if you heard that the economy is about to boom, that things are about to get particularly crazy for the tourist and travel industries?
Well, it seems as though a year and some change of staying inside and doing absolutely nothing has (rightfully) started to drive most of us crazy. The pandemic wasn't something any of us planned for, a disastrous act of God that came from nowhere and swept the nation, fundamentally altering the way all of us lived our lives in mere days. Now that vaccines for Coronavirus are becoming widely available (even if there's still an undue amount of vaccine hesitancy here in the star-spangled country) and at-home Coronavirus tests are now being sold in pharmacies, people are planning the trips they had to cancel all over again. And they're planning on making them bigger and better than ever.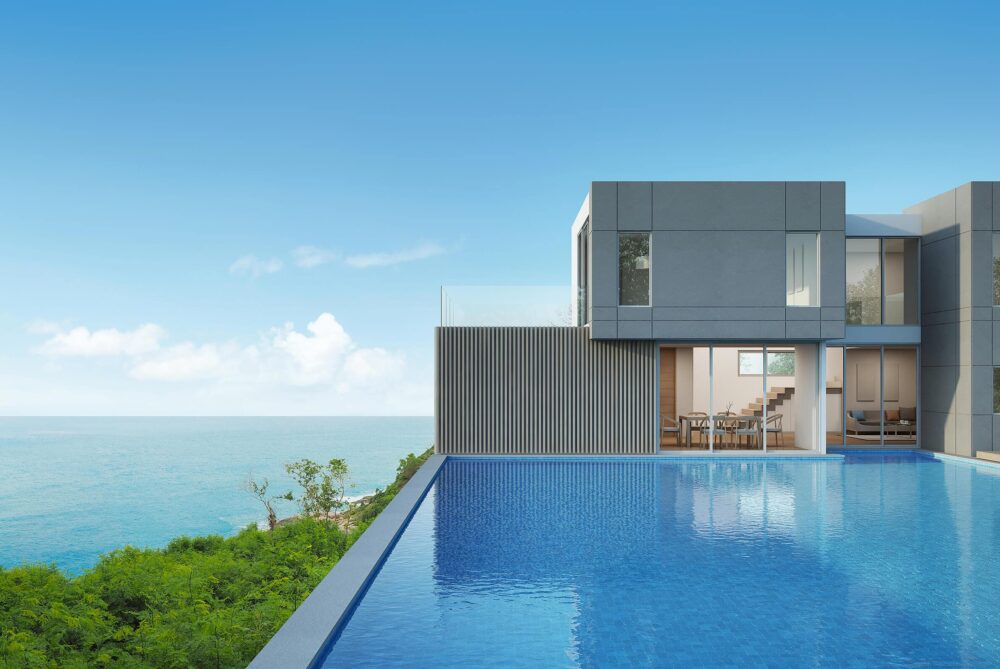 Yes, experts project that travels in 2022 will outpace even pre-pandemic travel; no doubt, this is music to the ears of vacation rental property owners who have been dealing with a dry spell over the last two years. The lack of things to do and the cancellation of the few brave activities that tried to spring up led to most people canceling their reservations; now, with the world beginning to reopen, business is booming more than ever. Savvy real estate investors, whether they're would-be investors looking to purchase their first property or investors who have been around the block a few times and know how to mark changing times, should take note of this and invest in their vacation rental properties now before the summer comes upon us. Otherwise, they might miss out on one of the largest waves of profit projected to hit us in 2022.
People who haven't invested in vacation rental properties before, however, may be unsure about how to do this effectively, what to look for in a property, etc. For those people, here's a comprehensive guide to investing in vacation rental property.
Pick a Good Location.
Picking a location that is just close enough to tourist destinations to be accessible but just far enough away that your renters can get a good night's sleep without hearing a bunch of hubbub outside is a science and one that you likely won't get down with your first property. If you're fortunate enough to be able to purchase a rental property close to tourist destinations without paying an unbelievably large premium, you should absolutely go for it: tourists with larger wallets won't be able to resist their convenience, and you can charge a sizable premium for premier access to tourist destinations.
However, on average, you should seek to invest in property that is a short taxi or Uber ride from tourist destinations, as well as property in a good, crime-free area if possible.
Spend as Little as Possible.
While most of the properties you'll invest in will need a little TLC before they're market-ready, you don't have to spend a lot of money on new furniture and appliances to get them ready for your renters. When you're doing your initial walkthrough of the property, take note of things that a new coat of paint will functionally restore, things you can choose to refurbish instead of replacing. Using the property's natural assets instead of installing new things will save you a lot of money in your bottom line, making it possible for you to turn around and invest in other properties faster than someone who does a complete overhaul.
Get Your Property On-Market Quickly.
People are planning their post-quarantine vacations now, and to make sure you're in the conversation for places to stay, you'll want to try and get your property on the market as soon as humanly possible. Post your listing on reputable vacation rental sites, highlighting all of its assets and taking pictures that impart the impression of the cozy, comfy getaway your guests are looking for.
Remember, when dealing in the world of vacation rental property, your goal is to offer the best experience possible for the customer while making sure your bottom line stays fat and healthy. Seek to provide the best experience possible for your customers and save as much as you can, and you'll make a profit in no time.