Inverters have become an essential element of our modern life, supplying backup power during outages. But have you ever thought about the small inconvenience of owning one? For instance, they are heavy and require constant care. In this case, an inverter trolley can ease your life by taking care of these issues.
An inverter trolley is more than just a stand for your power backup system. It provides several advantages that go beyond simple support. This makes it a crucial part of your household. An inverter trolley has numerous uses, many of which go unnoticed, ranging from increasing safety to facilitating accessibility.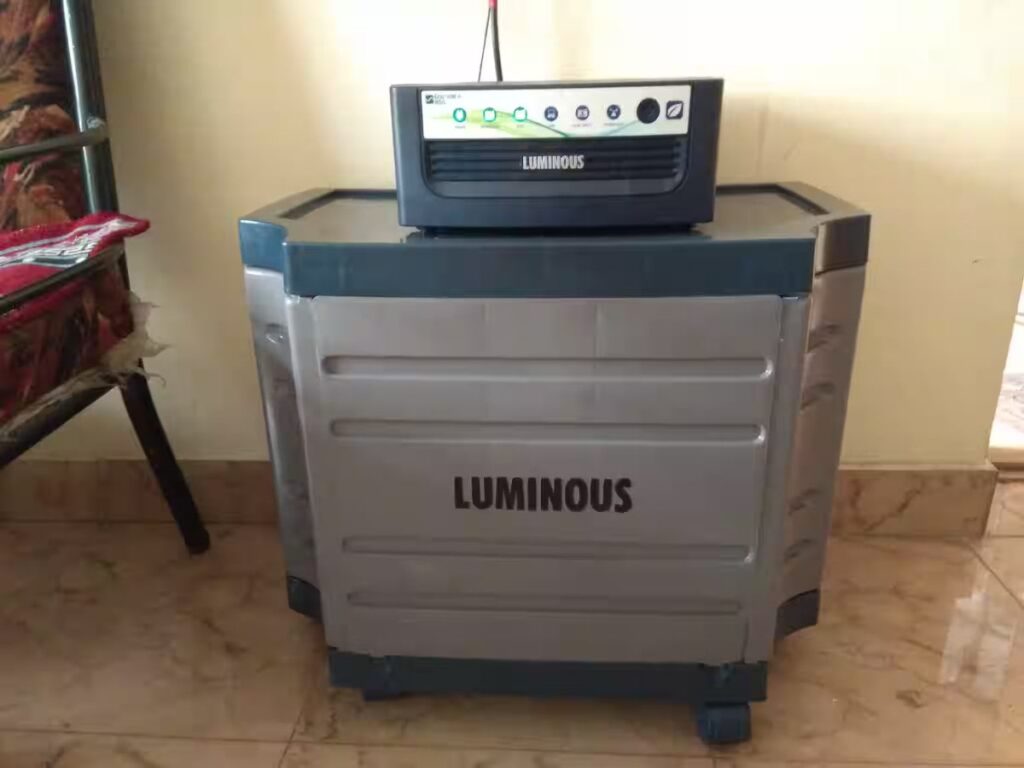 This blog will explore the numerous uses of an inverter trolley and explain its merits and important functions. It will also show you how it may strengthen security measures, facilitate mobility, maximise space usage, boost ventilation, safeguard against power surges, and streamline cable management.
Versatile Applications of an Inverter Trolley
The correct inverter trolley can help you manage your space more efficiently. It can also increase your safety, accessibility, surge protection, ventilation, and cable organisation. You can unlock the full potential of an inverter trolley in your home by embracing its versatility. The following are some uses of an inverter trolley:
1. Enhancing Safety and Protection: The inverter trolley serves as a shield, preventing unintentional harm to your inverter and reducing the possibility of electrical risks. It protects your inverter from contact with water or dust, extending the life of the device.
2. Easy Accessibility and Mobility: Moving your inverter is simplified with an inverter trolley. It allows for easy access to maintenance and repairs within your home. You can place your inverter anywhere that works best for you.
3. Efficient Space Management: Get rid of messy floors. You can save room on the floor by installing your inverter on a cart. This not only maximises the use of available space but also makes your home look tidy and well-organised.
4. Enhanced Ventilation and Cooling: An inverter trolley improves airflow around your inverter, resulting in more effective cooling. This reduces the need for extra cooling equipment while preventing overheating and extending the lifespan of your inverter.
5. Cable Management Made Easy: Cables that are tangled up are a pain. The inverter trolley offers a remedy by elegantly organising and hiding cables. It decreases clutter, lessens tripping hazards, and makes maintenance easier.
How to Choose the Right Inverter Trolley for Your Household?
Consider the size, adaptability, stability, and any other aspects that may be necessary when selecting the ideal inverter trolley for your household. Your inverter setup will run smoothly and conveniently with the right trolley. Here is how you can choose the right inverter trolley:
1. Consider the Size and Weight: Check the size and weight of your inverter to ensure a compatible fit. Choose a trolley that can safely accommodate your unique model.
2. Look for Adjustable Features: Choose a trolley with movable shelves or brackets. This provides flexibility for inverter positioning and guarantees a tight fit.
3. Prioritise Stability and Durability: Make sure the inverter trolley has a stable foundation and sturdy construction. It needs to be able to support the inverter's weight and vibrations without swaying or falling.
4. Additional Features: Think about supplemental elements like handles or wheels. These improve mobility and make moving the inverter trolley simpler when necessary.
Conclusion.
Although frequently disregarded, the inverter trolley is unquestionably crucial. Its numerous applications are genuinely amazing, from improving safety and protection to offering simple accessibility, space management, ventilation, surge protection, and cable organisation. Consider variables like size, load capacity, flexibility, stability, and extra features when choosing the ideal inverter trolley for your household.
A wisely designed trolley guarantees a smooth and effective interaction with your inverter. Look into Luminous' options for premium inverter trolleys and a variety of dependable power backup systems. Learn how Luminous may enhance your inverter experience and improve the comfort and convenience of your life.
Choose Luminous and take your inverter setup to new heights. Upgrade to an inverter trolley and appreciate the numerous advantages it provides to your household.