Whether you need new and improved office space, a better location for your business, or a place with lower operation costs, relocating your office can be a hassle. But sometimes, it's a necessity. For a successful office relocation, there needs to be great communication, safe storage devices, and proper time management throughout the move. The following are helpful tips to make your relocation as efficient, cost-effective, and as smooth as possible.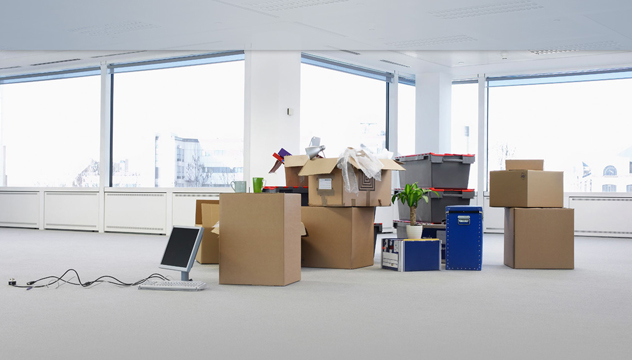 1) Hire Professional Moving Services
If you have never moved an office, then you should consider hiring a team of professionals to relocate your office. Offices are packed with sensitive data, fragile computers and technology, and a range of other items that require special handling. Specialist office movers can ensure the safe and secure transportation of all these items.
While you're moving, this might even be time for a new office fit-out. Is it worth lugging those old desks from 1990 to the sharp, brand new location? Some companies, like Evolve Relocation, offer both full office fit-outs and moving services, so you can keep the equipment and files you need while clearing out the outdated items that take away from your new office environment.
Expert project managers allow you to focus on running your business while they ensure the move will be made at the highest standards. Hiring professional teams can make your relocation process much more seamless.
2) Make Sure to Label Every Box
When relocating your office, it is easy to pack your supplies and other belongings into boxes and forget where they are and what is in each box. This is why you must carefully label every box. It can keep you from misplacing important files.
If you want to have the most efficient process, consider labeling each box with a number and location, and create a corresponding map of the new office space that includes every box number and the items inside. Implementing a new system might be more time-consuming in the beginning, but it will save a lot of time when you are getting settled into your new place.
3) Try Moving Other Things on Your Own
Instead of saving every single box for moving day, try putting some non-essential items into boxes and moving them over into the new location. This way, you can save space in your vehicles when moving, and you can have extra space if needed. If you can set up your initial boxes before moving in everything else, this is a great way to spend time when setting up the rest of the office.
4) Celebrate the Move
Moving can always be a stressful event for everyone involved, so remember to take a load off and celebrate once the process is complete. As a token of appreciation for everyone's cooperation, try to plan a small party in your budget. It doesn't have to be anything major – you can hold something like a luncheon in the first week after moving there. This will help show your staff how much you appreciate their resilience in some of the most stressful and confusing times.
5) Moving Doesn't Have to Be Complicated
Just because you have some office space or a lot of employees does not mean relocation has to be impossible. With the help of professionals, organizational skills, and planning, you can efficiently manage your major relocation. Going with a professional moving service will give you the advantage of specialists with experience. If you are taking on the move solo, however, you should find ways to make your organization more consistent and logical. With the right planning and help, you can have a speedy and stress-free move.