Phone conference software and apps are essential tools for enterprises and businesses nowadays. It is vital for external and internal stockholders to meet in the virtual space and emergency meetings of a boss outside the country for a business venture with his/her employees for a quick brainstorming or come up with a solution for a problem.
However, some teams or team members have a different way of collaborating or doing their thing and incorporating them with other ideas. When looking for the best collaboration method within the company, it is crucial to lay down the pros and cons of some methods (including a phone conference system) for you to find a tool that will enhance the team's productivity and offer the right one. This article will give you some of the pros and cons of having conference calls.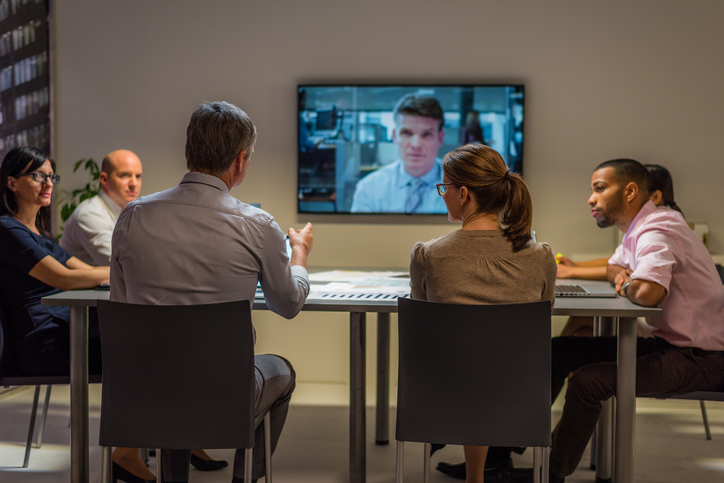 Pros
Productivity-Enhancer
One of the essential advantages of conference calls is its ability to leverage the latest technology in the most common form of communication — the phone. Most online companies that offer phone conference system has a feature that can create tasks and other features that may make the tool a one-stop place for all the tools needed, making it more effective to use as you don't have to visit one website or tool to another. It is also better since there are times that the whole team from all over the world needs to meet for an important meeting or talk.
Can Integrate Personal Calendars
Some conference calls apps and tools can integrate calendars within the software itself for easier scheduling and make sure no conference call appointments are overlooked. Thanks to software such as Microsoft Outlook and Google Mail, invites through email and their corresponding numbers to dial can be scheduled easier. You can even use some automatic calendar scheduler apps to make sure every appointment or call schedules are stored and plotted in your calendar. That way, it will be easier for you to connect to an audio conference by pressing something in the app.
Flexible
Conference calls are the best since most people use their smartphones in their day-to-day living. This means that by merely downloading the app for calls or by simply calling the number assigned to dial, they can already join the call and be updated with everything that must be implemented or worked on. Since most collaboration tools now feature a mobile app, this is a perfect way to keep on-the-go employees and mobile workers updated by merely pressing "Join Now" in their screens.
Cons
Messages That Can't Be Communicated Verbally
An infographic explains that 93% of messages or conversations aren't done verbally. That includes eye contact, head and body movements or language, etc. By not being physically available or even engaging on a video call, chances are you're missing out on important cues that only a body language can implement. These cues are vital since you might miss out some potential clients or prospects because of the unspoken inhibitions that are written all over their faces — which you don't see in an audio conference call.
Confusion
Without the vision that video calls provide, it may be difficult to identify who speaks right now and who speaks in a couple of minutes. There may be instances that some speakers step on the toe of another speaker as they overlap from one caller to another. That is why if you do a call conference, it is best to use a webcam rather than pure audio.
Content Sharing is Not an Option
Although you can just email a document that contains the files needed to be worked on, it is still best to engage in a video call and share your screen for more detailed instructions on how to do it. With screen sharing, you can address the questions they have in mind real-time while the team members are looking at how it's done by the help of your screen.
Conclusion
Although the pros and cons are presented, it is still not enough to make or break that element in the business. As long as you address the disadvantages properly, it can still be a great help in performing daily tasks efficiently without worrying a lot on missing some huge announcements done in virtual meetings and audio calls. After all, this is just a part of the many ways to communicate with the team.