There is something exceptional about luxury cars! Curated by some of the leading global automobile manufacturers, these premium category car models provide you with world-class driving experience, turning your regular commute into a stylishly comfortable ride.
That being said; however, it is no secret that many of us are not financially stable to buy a car on our own. For a majority of middle-class in India, purchasing a car is either a distant dream or a compromise, where people settle for a car that fits their budget and not their dreams.
Well, you do not have to think much about the price now. Car loans from reputable insurers such as Axis Bank can help you purchase the car of your dreams without having to pay the total amount from your pocket. One of the essential benefits of a car loan in India is that the loan is secured against the car itself, so you can apply for a car loan without having to mortgage any other asset. This way, you can look to maximise your car-buying budget and go for a model that you like, and not what your pocket allows.
To help you make the decision, here are four luxury car variants that are surprisingly affordable.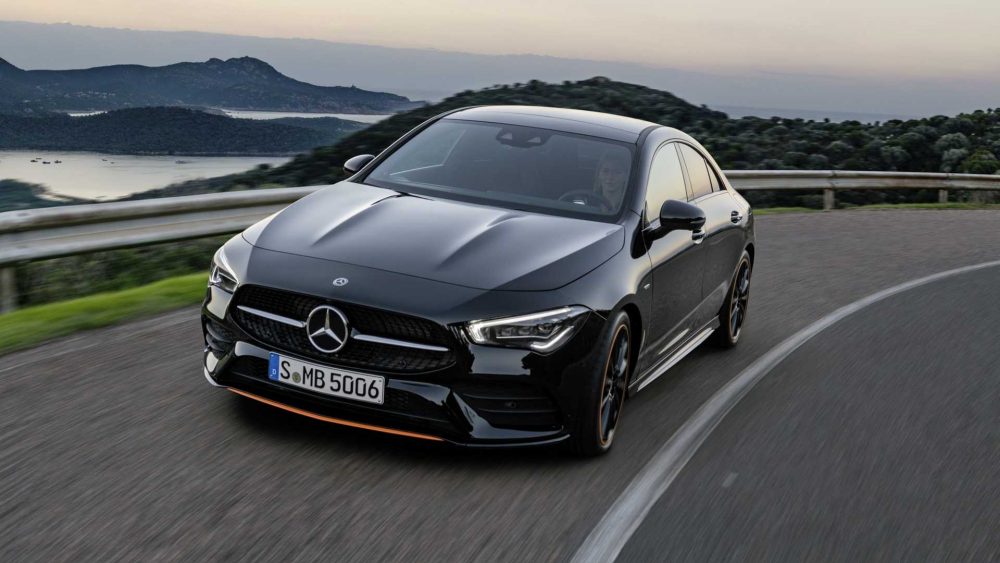 Though these premium car models usually come with a high price tag, there are some surprisingly affordable choices available as well.
1. Mercedes CLA-Class
The CLA serves a dramatic sporty design and dynamic feature content. This Mercedes Benz luxury starts at 24 lakhs (INR).
Base models have the following pieces of equipment:
Rain-sensing windshield wipers
Dual-zone automatic climate control
Bluetooth connectivity
Forward collision mitigation
Drowsy-driver monitor
There is also a variety of optional equipment including heated front seats, LED headlights, adaptive cruise control, and blind-spot monitoring. Moreover, the 'Intelligent Drive System' combines comfort and safety.
2. Volvo S60
The Scandinavian style sedan starts with a price of Rs. 38,50,500 includes navigation, rear parking sensors and adaptive cruise control. You get supple sheet metal and smooth handling.
Base models come standard with:
Xenon headlights
A sunroof and leather upholstery
Wi-Fi capability
Low-speed forward collision mitigation
The elegant designs offer minimalist luxury. Volvo S60 is a perfect blend of effortless power and superior comfort.
3. Audi A3
Audi A3 never fails to stun everybody around. The range starts from Rs. 24 lakhs it comes with:
Leather upholstery
A panoramic sunroof
Heated front seats
Forward collision mitigation
You can accessorise your A3 with options such as parking sensors, Android Auto/Apple CarPlay smartphone mirroring, and blind-spot monitoring. The pronounced wheel arches add to the sporty and aggressive look. The Audi A3 is equipped with front shock absorption and electronically limited top speed for safe driving.
Make Your SreamCar Loan Eligibility
If you wish to purchase your dream car and are short of liquid cash, reputable insurers such as Axis Bank provide car loans online. It is a hassle-free procedure and makes the comparison easy. Car loans in India are available at interest rates starting from as low as 9.25% which you can repay with convenient monthly instalments.
Almost anybody who fulfils the below eligibility criteria can apply for a car loan.
The borrower should be self-employed, salaried, business owner or a professional
Should be of Indian Nationality
Age should be between 21-65 years
Should meet the minimum salary requirements
Car loans in India generally provide a fixed rate of interest option during repayment through EMIs. This system keeps you assured of a fixed repayable amount every month towards the car loan, facilitating better budget planning without disturbing your usual expenses.
The tenure provided is also flexible of usually 1-7 years to repay the loan through regular EMIs.
So, do not let the financial obstacles hold you back from getting a car and enjoy the ride of life.