In web hosting concepts Burstable RAM (Random Access Memory) is widely used to allow web hosts to handle the addition numbers processes in time of huge traffic. In hosting package like VPS (Virtual Private Server), you are provided guaranteed RAM which is dedicated to you for all the times.
But when your website becomes popular or numbers of users get exceeds suddenly then what? Here the concept of Burstable RAM actually begins. It gives your server additional amount of RAM to handle the huge user traffic. Indirectly it gives you a sudden boost to your hardware.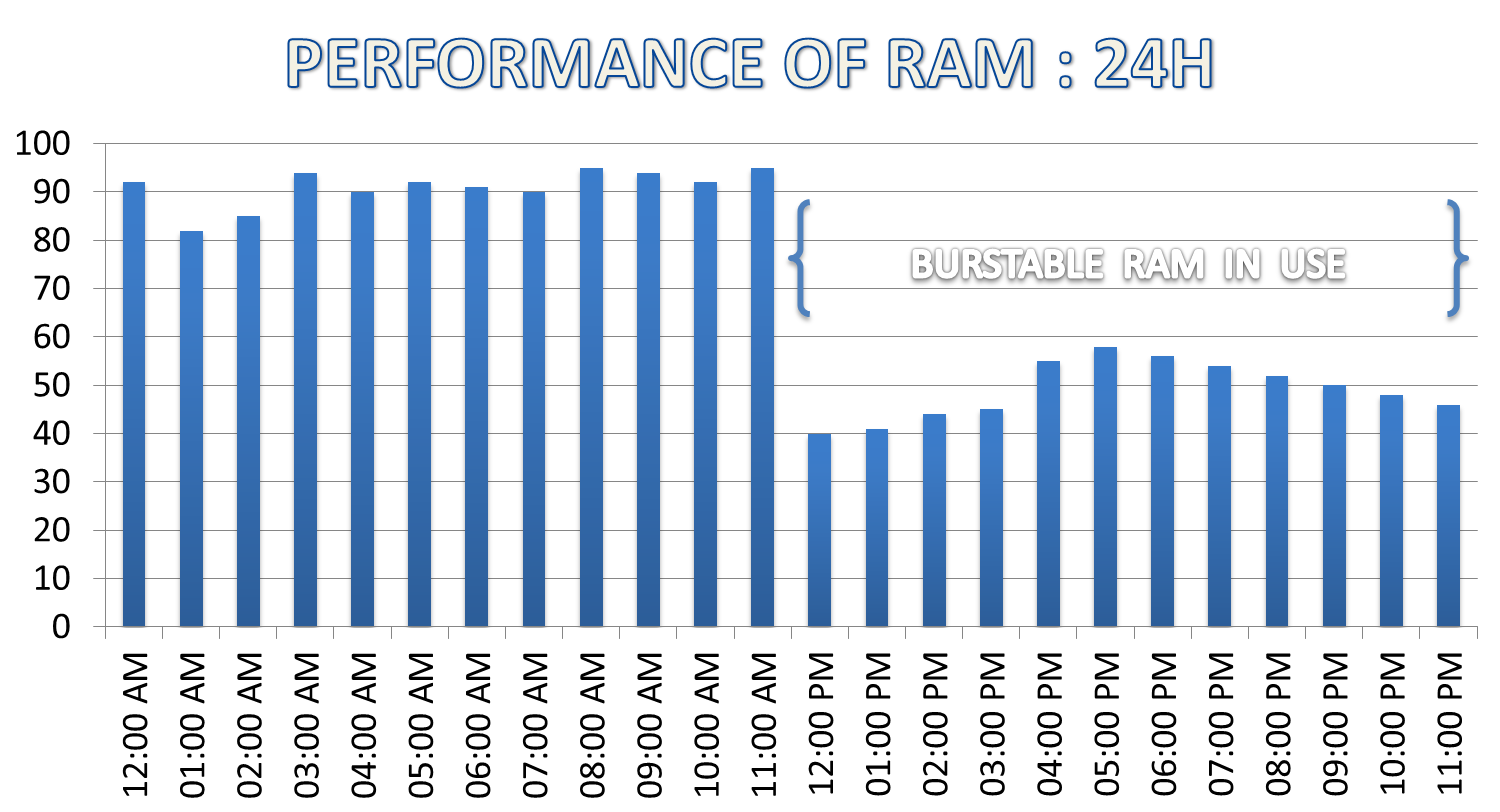 Example on How Burstable RAM does Works
Suppose, GetHow is hosted in a VPS Server which have dedicated resources like – 1GHz CPU, 2GB of RAM, Unlimited Transfer and 100GB of Storage. Currently VPS Server is handling about 10000 users in a day which requires above stated resources but if suddenly users gets increases to 15000 then the dedicated RAM will get overload, thus here Burstable RAM is allotted to that host to handle the additional numbers of traffic.
Burstable RAM is not the dedicated RAM, so it is not available for permanent. It is built to handle accidental additional requests. If you are getting more numbers of requests and your current web server cannot handle the extra load then you need to shift to more powerful resources.