A VoIP is one of the hottest technologies on the market today. It has become a place for people and businesses to communicate. It's a virtual phone that allows you to call people from anywhere, through your Tablet, VoIP phone, computer, or other data-driven devices.
With a VoIP number, you can make calls just as you would with a regular phone. The number is unique and is assigned to the users. These VoIP numbers are also called Access Numbers or Direct Inward Dialing. However, unlike traditional phones, the number is assigned to the user's account and not the specific phone lines.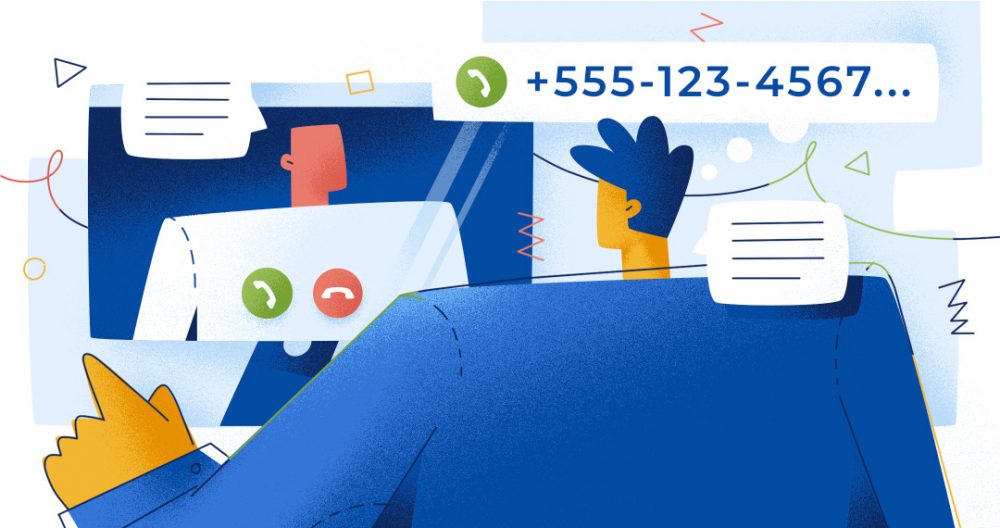 How Does it Work?
If you're asking "what is a VoIP number?" you will understand better once you know how they work. The VoIP phones allow you to call as long as you have an adequate internet connection.
Traditional phone calls are routed through a phone line, but with VoIP calls, the services travel over your internet connections. It uses the most efficient paths possible to ensure the communication is clear and practical.
It is not just for calls. It is also perfect for other forms of communication, such as text and live chats.
As a business owner, this is an excellent addition for your business because it allows you and your employees to communicate efficiently throughout the day. It is also much easier for employees to make personal calls without putting a dent in the phone bills that the company has to pay.
Advantages of Using VoIP Telephone Systems in Your Business
The usefulness of phones in an office setting cannot be underestimated. Even when communication is only over the phone from one worker to another, the phone system is necessary. Communication is required in almost every situation, especially in a business setting. It would take a lot of time for a worker to move from one office to another to get an answer they could have gotten over the phone. The VoIP (Voice over Internet Protocol) is an inexpensive phone technology that uses broadband internet connection to make calls, and thus, has more advantages than the old systems.
Ease of Installation
The first and most obvious advantage is that they are easy to install and maintain. People do not require any technical know-how to be able to connect to someone else. They do not require a person to come and install the phone wiring and set up the whole system.
In fact, by just installing the IP phone, you're ready to have swift and seamless communications.
No Need for Many Phones in the Office
They also have the advantage of not requiring to make careful calculations to know how many phones you will need. Unlike the traditional phones that require you to be precise so that you do not spend money on new phones, with VoIP, if an additional phone is added, it's very easy for you to have it reassigned.
You're also able to add a new phone easily when an employee joins your team. This ensures that you will always have a great number of phones and no extra expenses for re-installation.
The VoIP telephone systems allow you to have a lot more features than there are in the traditional features. These include call-holding, follow me, conference calling, artificial attendant, call hunts among many more.
It means that if there were applications you wished your phones system could have, you could have them the right way by installing the IP phone. It also means that your business can run more efficiently to achieve higher customer satisfaction levels.
Keeps Your Company Cool for Millennial Customers and Workers
You could be reading through this list and worrying about what kind of technology is hosted. You may even be giving up saying this is not for your old fashion company that may still be using fax machines.
The good news is that although this technology is fiercely modern, it still supports older technology like faxing digitally. Virtual faxing is a great feature that you will no doubt enjoy. The best part is you will not need paper or ink toners.
Conclusion
Every business owner is looking for ways to remove clutter, maximize office space, and spend a little less on phone calls. With VoIP numbers, this is not only easier, but also cost-effective and efficient. For all business models, both internal and external communications will be seamless.