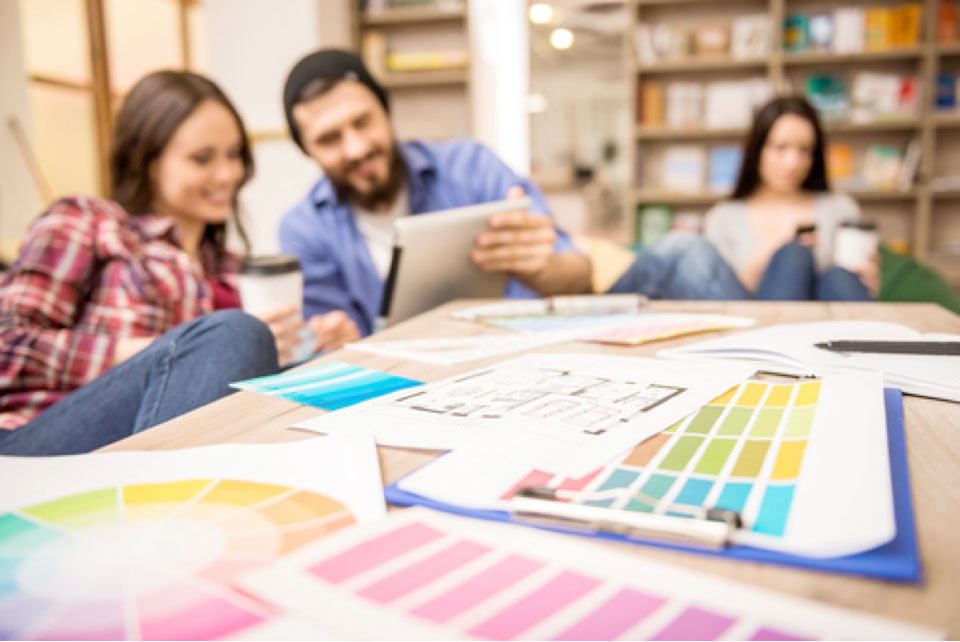 Writers, photographers, artists and designers make up the largest percentage of creative workers, according to the Bureau of Labor Statistics. With the growing role of creative workers in the economy, the range of technological tools for creative workers has also increased. Here are some useful tools in some of today's most popular creative fields.
Writers
One of the occupational hazards writers face from constant typing is the risk of repetitive motion injuries that can manifest in symptoms such as tendinitis and carpal tunnel syndrome.
To clear up her tendinitis, best-selling author Amy Stewart turned to Nuance's Dragon NaturallySpeaking speech recognition software, which she says she has used to write her last few books. Dragon turns your speech into text so you dictate instead of typing. For most writers, Dragon is three times faster than typing, with a 99 percent accuracy rate. Dragon also lets you edit and perform other repetitive tasks without typing.
If you decide to dictate your book, tech tools for writers recommends adopting a workflow that includes starting with an outline, double-checking for transcription errors and editing in layers. A few other favorite tech tools are the Varidesk standing desk, Evernote and Google Docs, which she says makes it easier to spell check through its integration with Google's search drive.
Photographers and Videographers
For photographers and videographers, smartphone camera advances have made the smartphone one of today's most essential photography tech tools. The trend in today's smartphones is toward dual cameras and wide-angle lenses that support panoramic and virtual reality viewing.
For example, the LG G5 comes with a 16-megapixel standard camera and an 8-megapixel wide-angle lens. These features enable shooting of 360-degree footage that can be viewed with an accessory LG 360 VR headset.
Designers
For graphic and web designers, as well as for photography editors, one of the most useful and versatile technological tools available is Adobe Creative Cloud, the cloud-based version of Adobe's Creative Suite. The Cloud offers dozens of both desktop and mobile apps, which users can subscribe to either as single apps or in bundles.
Available apps include photo and illustration editing tools such as Photoshop and Illustrate, video editing tools such as Premiere Pro and After Effects, and web design tools such as Dreamweaver and Experience Design, among many others. The premium version of the Creative Cloud includes access to Adobe Stock images.
Interior Decorators
Technology is also making life easier for interior decorators. One of the most useful interior design apps is Autodesk's Homestyler Interior Design. Homestyler lets you click on a room and start visualizing things such as wall colors, light fixtures and 3-D renderings of furniture. The app also has sharing features that let you browse others' designs for inspiration or share your own designs to inspire others.