Every individual carries a smartphone in their pocket. Every telecommunication company is striving and working hard to bring quality handsets with premium features at competitive prices. Due to cut-throat competition, it turns out to be a good news for the consumer.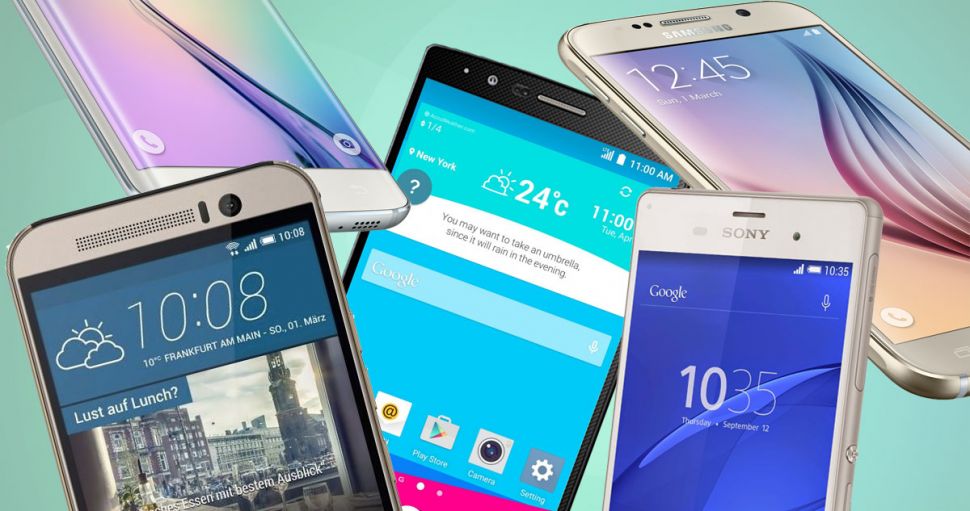 Though iPhone and Samsung hold the bulk of the market share, there are some underdog mobile manufacturing companies in the market that are constantly striving to deliver phones with the mantra 'over-delivering and under-pricing'.
Let's discover the top five underdog mobile phones under Rs. 11,000 that are extremely popular and not a deal-breaker at all.
Micromax Mega 2 Q 426
The technology and functionality are always improving in Micromax mobile phones.
Famous for its recent advertisement 'Prepare for Glory', Micromax Mega 2 Q 426 is a 'dark horse' phone.
Priced at Rs. 6885, the phone has got some top-notch features to be a crowd pleaser.
With a 6-inch QHD display, viewing videos and photos is fun. Equipped with 960×540 pixels resolution and 16M Colour depth, it is a great phone to buy at this price.
Equipped with the latest Lightening-fast 4G LTE, you can download and play games easily. The 4G LTE is boosted with 1.3 GHz Quad-Core Processor, 1GB RAM, and 8 GB ROM to enjoy uninterrupted network services at best cost.
If you want to take photos, the camera is not left behind. The front end shooter has a 5MP resolution with a flash to take awesome selfies naturally.
The battery size is 3000mAh to enjoy non-stop entertainment.
It is truly a great mobile handset on a decent budget.
Intex Aqua Ace 2
Ace 2 is one of the popular Intex Mobile Phones to feature 5-inch HD display, Android 5.1 processor, 3GB RAM, 8MP Rear and 5MP Front camera.
It has a ferocious 64-bit quad-core MediaTek MT6735V/W processor clocking at 1.3GHz to enjoy heavy mobile usage and an extended talk time
The connectivity options are also useful and powerful to browse web pages without any issues.
As the company innovated and manufactured this phone with a cool price tag, it is one of the under-dog phones in the market.
The consumers can happily enjoy Big screen experience with an inbuilt MHL technology.
The best part is that it is 4G-LTE compatible so you can easily insert your JIO Sim and enjoy uninterrupted network services.
It is available at the price tag of Rs. 8000.
LAVA P7+
Priced at a whopping cost of Rs. 5649, you can click stunning selfies with a wide angle of the lens.
With this phone, you can turn your selfie into a groupfie with 5MP front camera and 84-degree wide viewing angle.
If you want to multitask, the phone is equipped with 1GB RAM for smooth and no lag performance.
The IPS HD display ensures the color and sharpness is top notch and viewing videos are fun on this lovely phone.
With the Android 6.0 Marshmallow and extended battery life, you can enjoy streaming your favorite matches or do Whatsapp call with ease.
Definitely, this is a must buy LAVA Mobile Phone and 2017 is going to be a rocking year for LAVA.
LYF Water 5
Manufactured to thrill, there is an immense joy to purchase LYF Mobile Phones at this moment because it comes bundled with the welcome JIO 4G offer.
The phone is a perfect phone for robust wireless connectivity and mesmerizing media experience.
Taking perfect selfies is another cool feature available on this phone with 13MP rear and 5MP front camera.
The screen is protected from the super tough Asahi Dragon trail glass and a smooth metallic frame for scratches and smudges protection.
To enjoy a lag free media experience, the phone has a 2920 mAh battery, 64-bit quad-core processor. For better multi-tasking, it has a 2GB RAM & 16GB internal memory.
You can enjoy 15 hours of 4G talk-time, 5 hours of video playback or 19 hours of music.
MI 4
The phone priced at Rs. 10,999 is a little costly as compared to other phones.
However, MI Mobile Phones have got some extra premium features to justify their cost.
Crafted with stainless steel frame and 12.6cm (5) IPS Full HD display, the phone has a Qualcomm Snapdragon 801 quad-core 2.5GHz processor.
These specifications give the phone a whopping capability of computing 14 times faster than other smartphones.
The Adreno 330 GPU provides great gaming capabilities and can easily render complex graphics at lightning speed.
With higher color saturation JDI display, the phone provides a richer viewing experience with vivid colors.
The phone has a 13MP Sony high-speed camera to deliver low light photography with bokeh effects.
Equipped with a large F1.8 aperture, real-time HDR, 4K UHD video, tracking autofocus, and other options; the camera in this phone is worth every penny.
Conclusion
Interestingly, these phones are very close in terms of features and price. Though, most of the consumers prefer to buy Samsung, Moto G, and iPhone; these phones are the top five underdog phones in the market with some astounding features and an affordable price tag.
This article is written by Lisa Parker, a techy geek having keen interest in all flashing trends in the market whether it's related to gadgets, technologies or anything. Recently I am writing for Price-hunt.com and I have written articles on Smartphones, Android and on different topics. I like to showcase my skill sets through my writing. Writing is my voice to share my thoughts and views about everything.