Purchasing a new kitchen is an expensive, and often daunting, task. Whether buying fitted kitchens in costly kitchen showroom or local showroom, Kitchen retailers can provide expert advice to ensure that you pick the right kitchen for your home, but before you head off to your local showroom, here are a number of things to think about.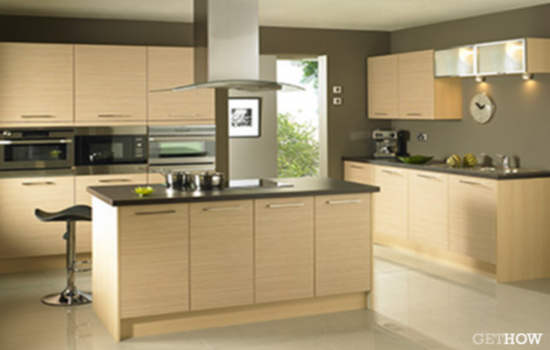 Allow Yourself Enough Time
Don't rush your search for the ideal kitchen interior, spend time researching different retailers and visiting numerous showrooms so you can get a good idea of pricing and quality from each vendor. You can start looking at potential designs online, but never skip a showroom visit where you can get up close to the final product. Take time inspecting every aspect, from the quality of the cabinet doors, to the feel of the handles and the pattern in the stone worktops. How will the designs you found so appealing on the web really look in your own home?
Forget Special Offers
Never order a fitted kitchen on the first day of looking, no matter how great the special offer is. If you're being tempted by the special offer alone, you could end up making a rushed decision, one that you will later regret. A fitted kitchen is a home improvement that will be with you for a long time to come, so getting it right is crucial. You'll often find that companies that offer 'exceptionally' good offers are those who have not been in business for very long. Longstanding companies can generally be seen as more reliable when it comes to kitchen fitting, they simply would not survive without a high success rate.
Do Your Research
A long-spanning company history will give you some reassurance, but always research the company from which you plan to order your fitted kitchen. Does the company use their own fitters or will they be outsourcing the work? If so, how do they guarantee the work of sub-contractors? Always make sure you know who will be held accountable should there be problems with the kitchen once fitted. Researching different kitchen designs and varying budget levels can also be useful in helping to understand what you can get for your money.
Will Standard Cabinets Fit
The cabinets that come as standard with many fitted kitchen interiors may not fit the shape and size of your existing kitchen space. Though standard kitchen units are often cheaper, bespoke fitting cabinets might be the only realistic option to get a long-lasting, high quality finish.
Can You Afford Other Costs
Aside from the fitted kitchen interior there are other costs to consider. Can you afford the new wall coverings, flooring, curtains, matching accessories and new lights that might be needed to complete your new kitchen? Be sure to know exactly what you are getting included with installation when you place an order.
These are the things which you have to think about when you buying a new kitchen.
Info : Browse fitted kitchens in Aberdeen with Kutchenhaus – the UK retail outlet of Nobilia kitchens and the largest dedicated kitchen manufacturers in the world.