In the advent of online media which opened gates for hundreds of variable formats, lots of media players have been introduced together with their promising platforms and different set of features. Roku, a media player brand vying for editors' top media player brands seems to find consistent place on top. By simply previewing its apps list and available channels, you will be overwhelmed for its great number. It has almost 800 channels including stations that stream media contents for free. Roku leaves positive impression to reviewers as the only standalone platform to offer such great number of channels and apps with lots of entertainment options to choose from.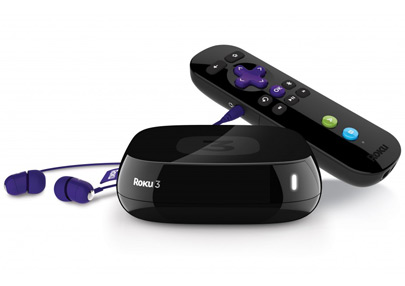 Roku 3, the latest player produced by the infamous brand replaces the Roku 2 XS which also used to receive massive applause upon release. Other Roku players such as the LT, HD and XD which are released earlier are also available to those who wanted to buy cheaper versions of the product.
The new Roku 3 comes with a USB port for easy media streaming and synching making it more portable and convenient. For added connectivity, it has also an embedded Ethernet port usable for wired networks in homes or offices. Unlike the cheaper Rokus which only has single band Wi-Fi, this new version has dual- band Wireless-NWiFi trying to fill the gap of slower wireless connection speed on the previous products. The company even guarantees the users that the new Roku is five times faster than any of the previous players released. Also comes for free is a remote control and a built-in jack for headphones so you can listen to your favorite audios privately. One of the biggest changes Roku has made so far is its new sleek and dynamic user interface which can also be acquired via software update.
The Roku 3 comes in a small typical square format polished with a sleek surface and techy appearance. The façade displays the brand logo, a power LED and an IR sensor. On the right panel, the USB port controls can be found. Right there, you can input several jacks and find slots for the HDMI port and DC power port. On the opposite side comes a tiny cloth with a Roku tag and at the back, you can find all hardware inputs such as the MicroSD card slot, the HDMI port, DC power port and the Ethernet port. The HDMI port (the only audio/video connection option available so far) can stream up to 1080p HD videos. Previous Roku versions such as the XD and HD have only an analog audio/video output faced out by the new Roku 3. This is simply because it's not flexible and isn't perfect choice for users with AV receiver and non-HDMI equipped TVs which are becomingmainstream nowadays.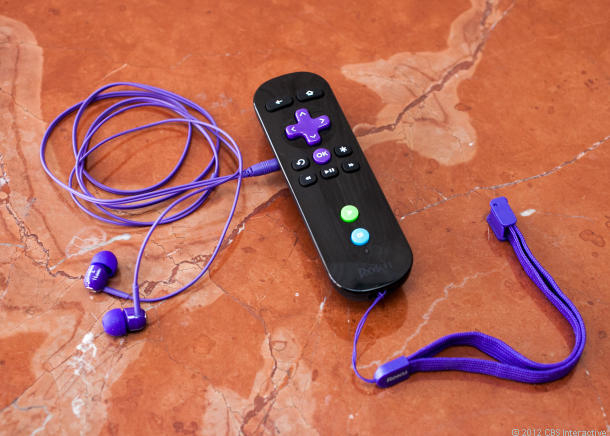 The petite remote control has a curved rump that perfectly fits any hand sizes. The core buttons such as the navigation arrows, OK, play/pause and other options are also arranged systematically however leaving the OK button out of place. It's deeply seated below the navigation arrows instead of placing it on the center. This leaves the new Roku quite inconvenient compared to the previous Roku's petite remote controls.Buttons A and B can also send you to game play. This remote can communicate directly via WiFi so there's no need to directly aim it at the sensor unlike other media players. During setup, you just have to pair these devices so you'll be freed from hassle. With this user- friendly remote, it's just like you're using a Wii to play games included for free. It comes with an adjustable, removable wrist strap.