From job board news forums to statistics found at labor departments, the unanimous conclusion is that there is a huge demand for skilled network administrators. This statement applies to current demand as well as forecasted future demand because the world of information technology keeps expanding. As business systems continue to upgrade their computing systems to meet demand for a great customer experience, they require faster processing times, robust databases, and reliable data storage options. Network administrators with the right training, skills, and experience help organizations scale their computing systems to keep current with demand.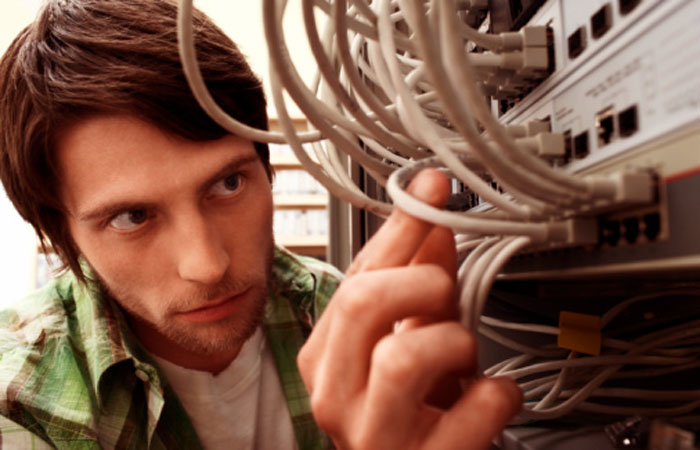 Network Administrator Courses for an IT Degree
Most would agree that a successful career in network administration begins with a degree in computer science or information technology. If a student has an aptitude for logic and statistics and has prepared well by taking related coursework early in his or her academic career, then a degree in information technology may be an ideal fit.
Here are some common prerequisite course categories needed to enter this degree program.
Physics
Discrete Mathematics
Pre-Calculus
Statistics
Object Oriented Programming
Macroeconomics
Those who enter an Information Technology degree program with an emphasis on network administration expect challenging coursework and computer laboratory assignments. There is a great demand for skilled network administrators for a reason; the supply of these professionals is low because the courses needed for degree completion are not easy. The courses needed to claim one's information technology degree in network administration include a variety of courses in programming, database systems, IT security, and computer network design. Typical computer science and information technology degree seekers earn their undergraduate credentials within four or five years.
Some people choose to embark upon a career in network administration after obtaining other degree credentials and gaining valuable experience in the workplace. These knowledgeable professionals often return to school by getting their network admin degree online. Online formats generally offer students more flexible schedules for meeting their educational goals while they maintain full time jobs. Students who consider getting their information technology degree online should know that online formats are not necessarily easier than attending school in the traditional manner; students pursuing online degrees must be extremely disciplined and mentally prepared for the challenging years ahead of them.
Network Administrator Careers
After obtaining undergraduate training in information technology with an emphasis on network administration, the variety of available jobs across all industries are nearly endless. The great thing about the information technology network administration career field is that every industry requires some kind of network support to do business in this modern era of computing. Most new graduates obtain entry level network administrator positions that allow them to work within teams or in a limited computing environment before advancing to managing complex systems single handedly. Entry level IT positions pay more than entry level positions in most other career fields, and here are some of the highest paying industries for IT careers.
Public sector, Department of Defense
Finance
Healthcare
Keeping Skills Current
The key way that IT professionals navigate economic downturns as well as political wrangling within corporations is by keeping their industry knowledge fresh and relevant. This is done by attending continuing education and training courses that often lead to certifications. Industry certifications are well recognized and rewarded by employers because these credentials serve to verify employees' skill sets even before a personal interview is conducted. Additionally, it is important that those who took the initiative to gain certifications in network administration subject matter also continue to update their certifications. Since stale credentials are easily recognized by hiring managers, new versions of hardware, software, and virtual computing technology warrant updated training.