Android is one free and open source mobile operating system published from Google Inc. and today almost every mobile manufacturing company adopt this mobile operating system for their smart phones. Every mobile operating system provides its application marketplace for getting application with no trouble. Google does the same, in android market place they have millions of apps already and everyday it is increasing terrifically. So which apps would be better than other for you here is suggestion.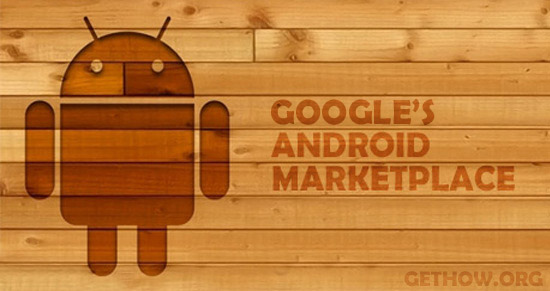 In our top ten lists we have included games, security and office use apps. They are as below.
Angry Birds (Game) : Angry Birds was the extremely popular application for gaming last several years and up till now it is used like hell. Although Angry Birds have its own versions like Angry Birds Rio, Angry Birds Season, Angry Bird Space and Angry Birds Star Wars. Great thing is that this is free to download and use in android mobile.
Temple Run (Game) : Temple Run is a new gaming app just come new in 2012 and rock the android users. An action and strategy based game Temple Run works like charm for everyone and it has a place in android market plat as evergreen and all time favorite game. Temple Run now lunched its several versions for free and paid also. The hardware requirement of Temple Run is higher and not suits to low hardware capable devices.
Avast! Mobile Security (Antivirus) : Avast is known as free antivirus application software for computers but they have taken its step forward to smart phones world also and make a place there also. It is a free application which protects your smart phone from viruses and data theft. You can use this app for free life time and no charges are hidden behind this.
Opera Mini & Opera Mobile (Browser) : Opera company is made for browsers, in android marketplace you have two apps for web browser as Opera Mini and Opera Mobile. Both have their own specification. Opera Mobile works like any ordinary browser but with better text rendering and engine supports, where in other hand Opera Mini is the lighter version of Opera Mobile where use of your mobile resources is minified and engine support is dismissed. You can enjoy flash in Opera Mobile but not in Opera Mini. Opera Mini can save your packet data up to 90% where Opera Mobile did saving but 20% or lesser.
Google Maps (Navigator) : Google Maps is the king of providing turn by turn navigation and no other navigator app can provide facilities than Google Maps. It is free application to download from android marketplace. If you are map lover then this is best app for you.
ThinkFree Office Viewer (Office) : If you need to open several documents and presentation directly in your mobile phone then you need office suite in your smart phone and ThinkFree Office Viewer is great solution for you. It is free version of ThinkFree and supports only viewing not editing. For editing documents, presentation and excel sheets you will need paid version of this which is ThinkFree Office Pro.
Adobe Reader (Office) : For eBook lover Adobe Reader is free application which will allow you to open up PDF based files from your smart phone.
Flashlight (Utility) : If you live in such place where light is most biggest problem then this application is made for you. Flashlight allows you to make camera flash to use it as torch. This is free version of Flashlight and it supports several blink flashing techniques.
English Dictionary (Dictionary) : For learner who need to know what is meaning of any English words, then English Dictionary is most finest application. It is free of cost and you won't need to pay any single penny for that. It also allows speaking the worlds for which you are seeking.
Barcode Reader (Utility) : Yet another utility app in android market place which gives you functional ability to check the information about any product using your smart phones camera. It is also free to download, and provides you more feature than barcode reading.
All above are the most used and preferred apps which is suggested by most android users itself. We also suggest you to download all these apps only from android market place only which is risk free. These must have apps would be sure helpful for you.