Working from home is nowadays a hot topic. Many people are going this route simply because of the flexibility and convenience it offers. However, in order to have a highly efficient home office, there are certain items you must have.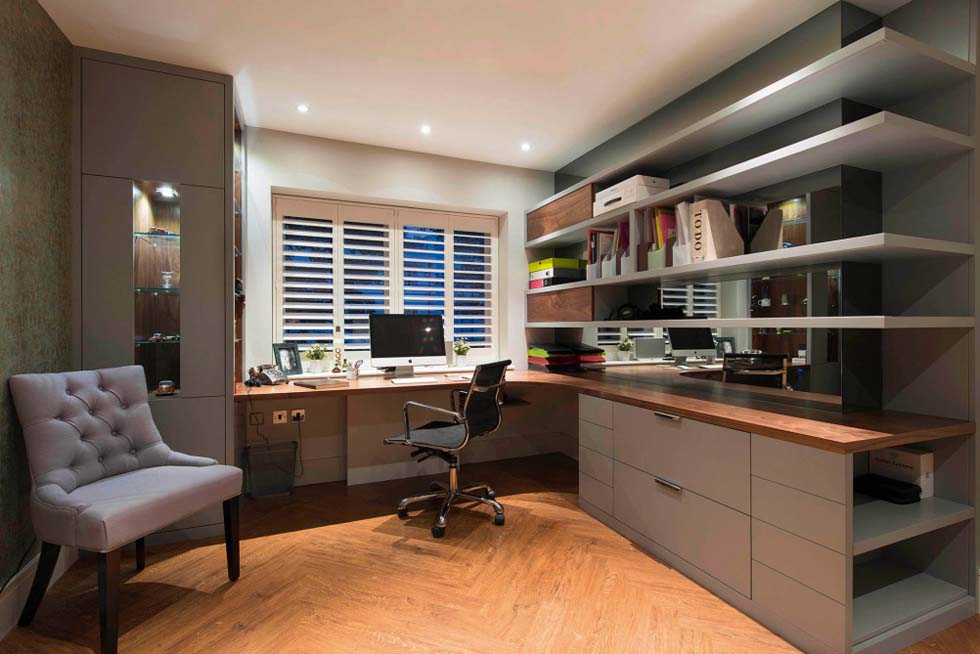 Computer
Almost everything we do to generate income nowadays involves a computer at one point. So make sure you get a computer or laptop in your home office. The type of computer you choose depends on what kind of work you will be doing. If most of your work involves highly intensive processes such as software development, then you need a powerful computer. If your work involves basic tasks such as typing and preparing excel spreadsheets, then you don't necessarily need a powerful computer. A good computer should have at least 4GB RAM and a processor speed not less than 2.3 GHz. It must also have enough storage space, preferably more than 500 GB.
Desk and Chair
This is quite basic. Make sure you get a comfortable chair and desk. A good desk should not go beyond your lower stomach, particularly if you plan to work with a computer a lot. The chair should be adjustable so that you can get appropriate sitting positions and make adjustments when necessary.
Internet
The internet has become an integral part of any business. It is where you interact with customers, advertise your business, and solve any customer issues. And as it turns out, almost everything nowadays happens online. Get a good internet connection to reach out to your clients and get your name out there. The speed of the internet will depend on the type of business you are doing. If your business involves highly intensive activities such as video conferencing, huge downloads, and live chats, you may need speed in the range of 20 to 50 Mbps.
Printer and Photocopier
If your work involves a lot of paperwork, then it might be necessary to invest in a printer and photocopier. You don't necessarily need a big machine to be efficient. A simple and portable photocopier will do the trick.
Uninterrupted Power Supply
Have you ever found yourself in a situation where you had to wait for power to come back in order to continue with what you were doing? If you relate, then you sure cannot ignore the importance of an uninterrupted power supply (UPS) machine. These machines ensure you have continuous power supply during outages. The trick is to get a machine that can last for a longer period.
File Cabinet
File cabinets are important if you have a lot of documents you need to store. You can store papers, sticky notes business cards, and other office supplies. They go along with photocopiers and printers.
Proper Lighting
You will also need adequate lighting in the office. Adequate lighting prevents you from having to stare at the computer with all your eyes wide open. This prevents the likelihood of developing headaches caused by eye strains. Make sure the room has enough light bulbs, preferably white ones.