There are many mid-size to small firms that resort to human resources (HR) subcontracting, rather than recruit new HR staff within the company, to cope with developmental surges. HR outsourcing can be a useful way to meet the demands of tactical growth and development of a business, while reducing costs. It helps skilled staff focus their attention on things they are most proficient in, rather than waste resources on routine HR tasks.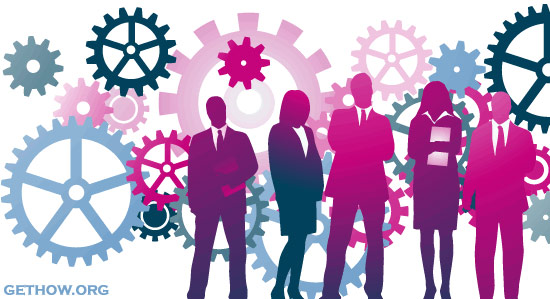 A company that takes advantage of HR outsourcing can allocate critical HR-related management functions to a third-party provider, which is an expert in the HR management domain. This allows their permanent HR staff and management associates, who are often drawn into the recruiting procedure when the HR section is short-staffed, to pursue and complete other jobs that will help in achieving the best productivity rate for the business, on the whole.
The idea of using subcontracted services became popular during the 1980's, when many firms witnessed a financial boom, as a result of the strong economy. The sub-contraction of various services provided these firms with a fine way to meet improved benchmarks, as other companies were enhancing their standards to adapt to the changing situation. HR services were one of the main management services that were easily subcontracted to an external firm.
In the contemporary world, outsourcing firms present businesses with the opportunity to hand over specific jobs or functions linked to a particular section, to an outside entity that has a confirmed reputation of being able to capably supervise these particular jobs. When it comes to HR outsourcing, the primary outsourced tasks include the hiring and firing of workers, payroll management, benefits management, leave management, sick time accumulation and utilization, and other general HR jobs.
Nevertheless, there are still some corporations that take pride in their HR departments, and wish to have on-site HR personnel that know and connect with their employees. In this type of corporate environment, HR outsourcing may still be employed, but is generally utilized only for outsourcing services that do not involve direct employee contact. This allows the HR department to remain linked with employees, while at the same time having extra support, especially during times of high recruitment.
In cases when a corporation has to appoint a large number of regular workers, they may resort to HR subcontracting to help plug the gap, and to keep their usual HR staff from being overloaded with work. After the recruiting rush is over, such HR outsourcing programs can be discontinued with, and the company can return to their usual working processes.
Whenever a business goes through a purple patch, especially fast growth; the HR section stands on the front lines and can get overwhelmed with work, quite rapidly. Since HR plays an essential role in the growth of a company, using the HR outsourcing option can make a lot of business sense, from the management standpoint.