Every website is packed with various features like better looks and mobile layout vie support but really your website has capability to render computer layout as well as mobile layout in same time. This sounds good in terms of thinking it but it is really important for every website owner to modify their website for mobile layout because today's computers are almost mobilized. As new technology coming out website owner needs to develop and modify their template according to browser and all. Question is that how can we view website in mobile layout, we do not have branded mobile to check out the layout looks in real time or also can not afford new one and if have the money then how many mobile phone do you buy. Therefore solution for this is launched and it is free as well. You can now check you website on computer that how can it be look in various cell phones either on internet online or on an application which is easy to use.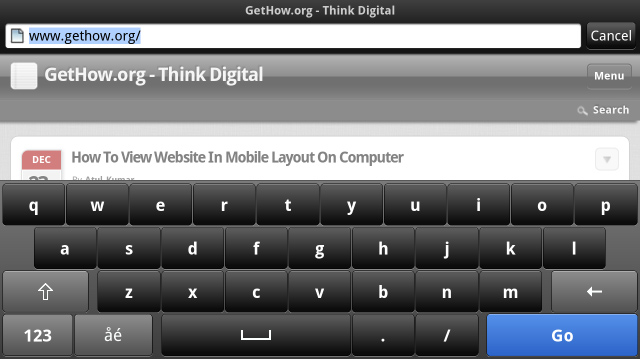 Ways to Access Websites in Mobile Layout
You have two ways to check your website layout in mobile view as either online or offline using an application. Both the ways you can see better result in terms of looks and demo preview. Here we suggest to use application which gives you a opera browser inbuilt to test your website.
Mobile Layout View Test by Online
Responsinator.com is one in the line of testing layout of website in mobile view. However stills sometimes you may not see actual one for what you expected but this website gives of 99% of better result in terms of mobile views. You will see various layouts in various mobile phones in Responsinator.com as you can try below link for testing.
Permalink : http://www.responsinator.com/?url=www.gethow.org
Mobile Layout View Test by Application
Opera Mobile Emulator is the application by which you can simply check 100% accurate mobile layout of website pages. However you need to install this application first to use this software. You must have internet connection to check webpages. You will get various mobile layout with many of tablet layout support. Because you are using an application sure you will get 100% fine result as it can look in a smart phones. Download Opera Mobile Emulator below.
Permalink : http://www.opera.com/developer/mobile-emulator
Websters are now have time to relax down for testing their websites while developing the template designs and all. Enjoy the sources of web links and application.