Our processors are built to run at specific clock rate. This clock rate is determined on various factors but one of the main factors is cooling. The more numbers of processes you execute, the more amount of heat you generate. Clock rates are the safe limit which operates under betterment of the CPU's life. This clock rate safeguards your CPU's functionalities and operations.
So how does overclocking works? The clear answer is, when you overclock CPU, you are pushing it beyond the limits that it has been believed safe for reliable and long lasting performance. If you overclock your CPU too much, you will melt down your processor and you will damage it. This is CPU Overclocking.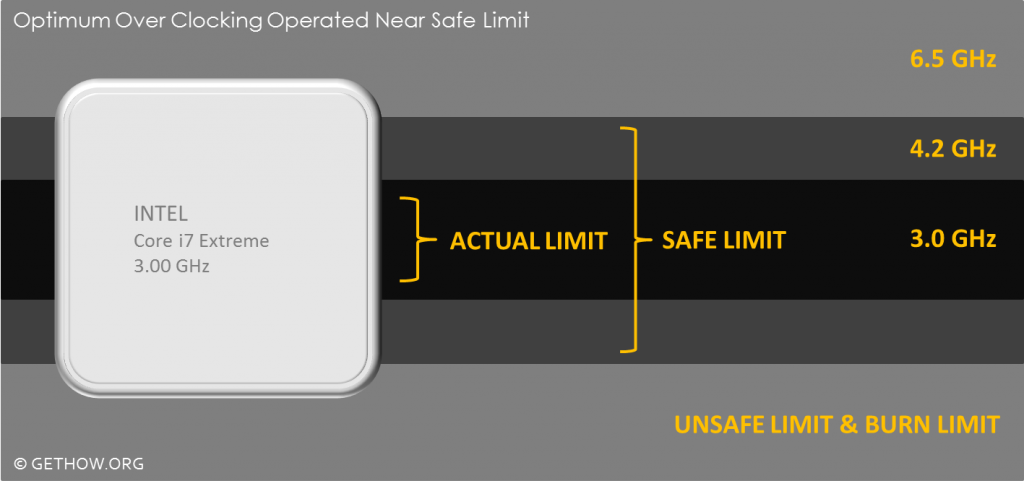 Yet, there are few technologies made by processor manufacturing companies like Turbo Boost. Turbo Boost tries to figure out the best and safer limits of overclocking CPUs and do so for short bursts without ruining your hardware resources.