Graphic designing is a creative field which involves communicating with use of shapes, objects, texts, images etc. It is used to make Logos, Brochures, Print Media, Advertisements, Icons and Product packaging etc.This course allows students to get extensive knowledge on various design communications disciplines, including branding, advertising, visual identity, packaging etc. It also develops the conceptual and ideating abilities of students to produce original and efficient communication solutions through online and print mediums. The design management modules arm the students with sharp understanding of business management thinking and use of business strategies in the aggressive marketplace.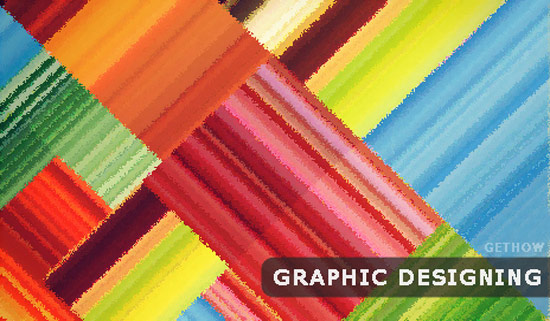 A graphic designer is likely to have the ability of drawing, typography, lay outing, diagramming and lettering. The job includes visualizing, planning, implementing and execution of designs for targeted audience. Selection of colors, photography, artwork, style of type, and other visual basics for the design, which also includes research work are parts of a graphic designer's profession. A good knowledge of computer software is also compulsory for a graphic designing job. Aspirants, who are creative by nature and have a natural penchant for art work, can go for diploma and post graduate diploma programs after 12th or graduation. People who do the Bachelor of Fine Arts (BFA) program are also qualified for this course. It imparts training in software that is used for designing and develops the creative aptitude of the person as well.
Skills and Aptitude
With extensive technology, computers have transformed the realms of Graphic Designing, which has become a profitable career option for a lot of people. An aspirant can choose from several Graphic Design courses in India and move ahead with their career prospects. The designing industry has different job profiles such like graphic designers, creative directors, art workers and more. A graphic designer can explore huge options in the field of creative media like electronic media, film, packaging, animation, educational institutes etc.Graphic designers reflect cognitive, traditional, carnal, and social factors in planning and implementing designs for the targeted audience.
Great Career Prospects
The profession of graphic designing makes designs become an effective and durable means of communication for agencies and clients. The more the thought process is, the better are the designs. Ultimately, it helps create good designs.  The advent of high end technology has further broadened the scope of this vocation. In fact, the profession has become livelier than ever.Media has an eclectic scope for capable graphic designers. One can choose from the profiles of graphic designers, creative directors, design consultants,art workers, or even work as magazine design editors in renowned media houses. Apart from all this, one can also pursue careers as graphic designer in advertising agencies, marketing firms, art workers, design studios, exhibits and displays, educational institutes, manufacturers and publishers.
Creativity is as scarce as common sense. Being an accomplished creative professional, one is always looked upon as a valued possession which is the only way one's career goes upwards. From a subordinate visualize one can steadily climb the corporate ladder to become a Creative director in a short span of time. Keeping the growing trend of the arena of entertainment, TV, video gaming etc, one can truly conclude that the profession of Graphic Designing can help aspirants mint a remarkable career.