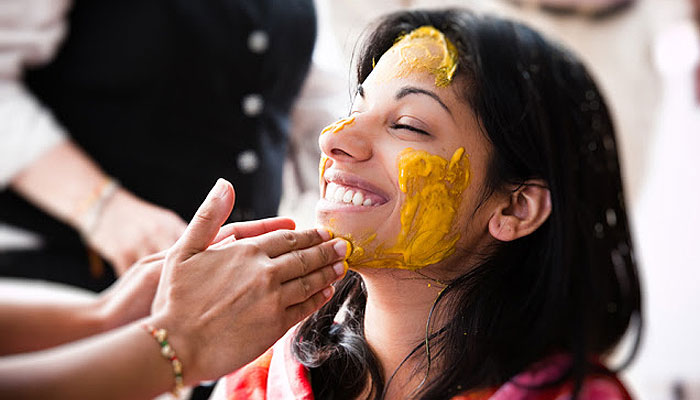 In order to look awesome we are using all kind of facial creams which is made up of dirty chemicals. Such facial cream gives you a short period of glowing skin after that it badly affect our face skin. Still we can use natural homemade facial cream which is 100% natural and have no side effects. Our grandparents were using such homemade facial cream for enhancing their face beauty, but today we all are hungry of chemically made cosmetic products thus these natural tips are vanishing day by day.
So, it is better to use homemade facial cream instead of using chemical products for enhancing glow of your face. Just read complete article and make your own homemade facial cream at almost no cost.
How to Make Natural Homemade Facial Cream at Home
For making this natural facial cream you do not need to buy or opt for any special things, all you need is available in your kitchen or in your home.
Ingredients for an Individual
2 Tablespoons of Gram Flour (Besan in Hindi)
1 Small Tablespoons of Turmeric
1 Tablespoon of Coconut Oil
2 Tablespoon of Lemon Juice
Method to Make Facial Cream
Take a small bowl and add all above ingredients in to it and mix it properly. While mixing above ingredients make sure of this thing that no bubble left in the paste. Finally it will become a paste or a facial cream for you.
Note: Do not add any amount of water in above solution; otherwise the power of above solution gets diminishes with the amount of water you adds.
Method to Apply this Facial Cream on Face
First clean your face gently with water. Then start applying this facial cream on your face. Make sure that every part of your face gets covered by this facial cream except near eyes.
Leave your face for next 2 hours till it gets dry completely, in between that time do not talk and do not let your skin be in motion. If you feel that your skin is burning somewhere then do not worry it is curing the skin by removing pimples and dark skins which is badly affected in sun or any other reason.
After 2 hours of time wash your face skin with bit warm water gently and when all the dry paste gets out of your skin clean your face with normal water.
You will see the magic of this facial cream which brings glow on your face.