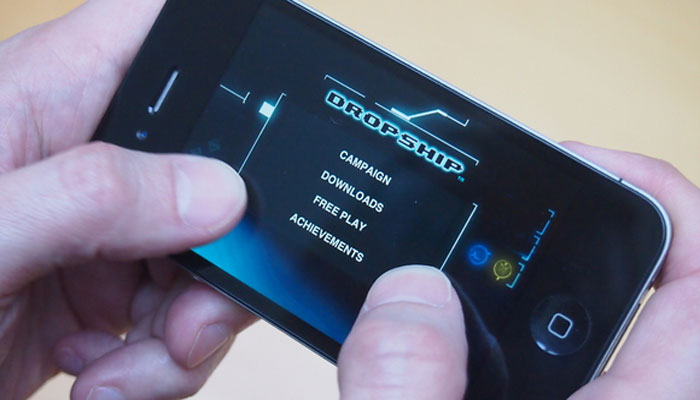 There were tens of great games that rocked in 2013 on the iPhone. The operating system is now more ground-breaking than ever. Playing games on your iPhone 5 is a paramount experience, so if you haven't had the chance of enjoy excellent FREE games for the iOS back in 2013, now it's your chance to have lots of fun.
Temple Run 2
After the first Temple Run game was released, we never imagined that the there will a second version of the game. And guess what? They took a chance and released Temple Run 2, which was a lot more complex, more challenging, and intriguing! The endless runner is packed with exquisite visuals and graphics, not to mention that the fast-paced action will keep you playing for hours in a row. Temple Run 2 delivers a whole new visual revamp while obviously changing the terrain you cross without letting go of the swipe-based kicks. Instead of merely sprinting on a flat-surface, you too can do a swing down a zip line, steer files on a mine cart as you collect gems, and of course, survive.
Solstice Arena
Awarded the best MOBA (multi-player online battle arena) game at the E3 2013, Solstice Arena managed to impress avid gamers with its gameplay, storyline, and character attributes. Battle with your friends, hone your skills, and customize your heroes to match your demands. As you advance in the game, don't forget to spend your valuable points on upgrading your abilities and getting an advantage in the battle.
Smash Bandits
Don't let anything get in your way! Smash Bandits is one of the craziest, most engaging racing games for the iPhone. Choose your routes carefully and venture yourself onto the dustiest and dirtiest tracks while clashing and smashing everything that interferes with your route. To make sure you're constantly ahead of others, upgrade your car with the coolest features. Begin with a puny compact and embellish your vehicle with added speed and super strengths.
Star Wars: Tiny Death Star
From the creators of Tiny Tower and in partnership with NimbleBit and LucasArt, comes a pioneering mobile game that created a lot of buzz in 2013 – Star Wars: Tiny Death Star. Join Emperor Darth Vader and Palpatine on a critical mission to run intergalactic businesses and attract Galactic bitizens to create a brand-new Death Star. To make the gaming experience even more challenging, defeat the Rebels using hard-earned money and forever conquer the galaxy.
Plants vs. Zombies 2
Plant vs. Zombies 2 was one of the most incredible free-to-play games for the iPhone in 2013. As a matter of fact, the whole series is legendary. It appealed to all types of players not just because it was fun, but also because it featured amazing power ups and additional game attributes. The sequel followed the adventures of Crazy Dave on a memorable journey of greet and defeat zombie legions.
Real Racing 3
Real Racing 3 won a lot of awards back in 2013, and it was also named the best free game for the iPhone in over 90 countries. The video game works like a charm on your iPhone it features an endlessly expanding roaster of legitimately licensed tracks, more than 70 detailed cars from famous markers (Lamborghini, Bugati, Ferrari, Audi, and Porsche), and a 22-car grid. Some additional game features include social leader-boards, ground-breaking time shifted multi-player, and ghost challenges among numerous others.
Are you having troubles choosing a free game to play on your iPhone? With such a wide variety of games for the iOS it's definitely overwhelming to make a selection. Stop looking around and include the above-mentioned free games on your list. You won't regret the choice made!