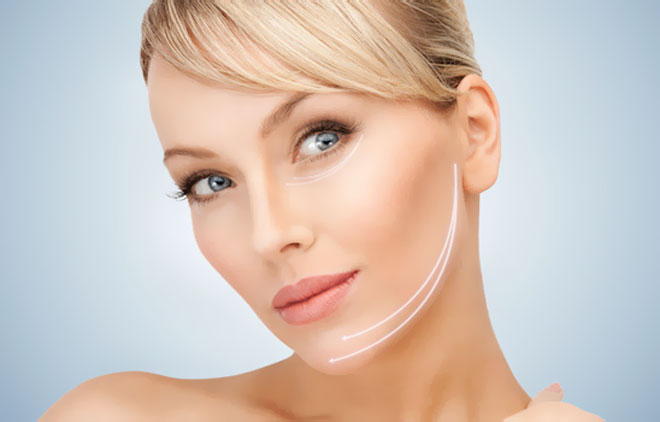 Francine Oca has been in the business of turning everyday people into beautiful works of art for nearly 7 years now. Want to know exactly how she does it? Well, that's a bit of a trade secret, but we can tell you that she knows the skin beauty industry inside and out. Instead of laying around watching TV like most other kids, when Francine was young she was assisting her aunt with make-up artistry, and she was able to experience first hand how looking beautiful was able to enhance the quality of people's life.
Beauty is in the eye of the beholder. Have you ever heard that saying? To elaborate a bit, what this phrase means is that beauty is subjective. Natural instinct and personal opinions rule what people find to be attractive in their lives. So, if you're looking to change people's opinions about you, one of the first things you should do is focus on your skin health. Francine Oca knows how to improve skin health and bring out the natural vibrance and glow it's supposed to have.
Through using multiple facets of non-invasive skin health technology, she's able to transform normal, everyday people into amazing works of art. Francine takes her work seriously, and she's a true professional at heart. To give you an example of her expertise, consider the following scenario:
A 32 year old woman schedules a skin treatment plan with Francine because she feels like she could use a bit of touching up to look her best. Francine makes a quick assessment of the woman's general features and skin characteristics. Then, she devises a multifaceted skin treatment plan using her choice of advanced, non-invasive skin care techniques she has available. This way, the customer who isn't an beauty expert like Francine, can benefit from her years of experience in the skin treatment field.
It's situations like this that Francine lives for. She thrives and survives because she's a truly talented aesthetic nurse that knows how to enhance skin beauty and get people looking their very best at all times.
And, in order to remain on the cutting edge, Francine is always on the lookout for new products and skin treatment technologies that can benefit her customers. For example, a new drinkable sunscreen product is now on the market and getting rave reviews. She offers new products like this as an option for people who like to try new things.
Dealing with Francine is like getting to ride in a super expensive luxury car. There's nothing else quite like it. So, what's stopping you from scheduling an appointment with Francine? Is it the cost consideration? If that's the case, don't worry! Francine is affordable, professional, and is always looking to touch base with new clients. She'll welcome you with open arms and will be more than happy to discuss what options are available.
But don't think that Francine is some kind of control freak. She's really not. If you know what you're looking for before you come in for an appointment, she'll be more than happy to abide by your own decision making process. She respects the opinions of her customers and won't even offer her personal treatment plans if the customer is steadfast about his/her own decisions. No problems there.
So whether you're looking for laser hair removal, dermal filling, chemical peels, Restylane, her new Venus Freeze treatment, new skin care products on the market, or something else entirely, Francine Oca will be able to help make your skin beauty dreams come true. So many people neglect the health of their skin until it's too late! You don't have to make the same mistake. You can keep your skin looking young, tight, and supple without having to sacrifice huge amounts of money to do it.
Remember, when it comes to Francine Oca, cost and affordability for her customers is always priority one.