Cosmetic plastic surgery includes procedures that help reshape your body structures. These procedures improve both your appearance and self-esteem by making you look and feel younger. However natural beauty is one of the best beauty but people who feels that the body structure can be enhanced with little bit change then why not get opt for this option.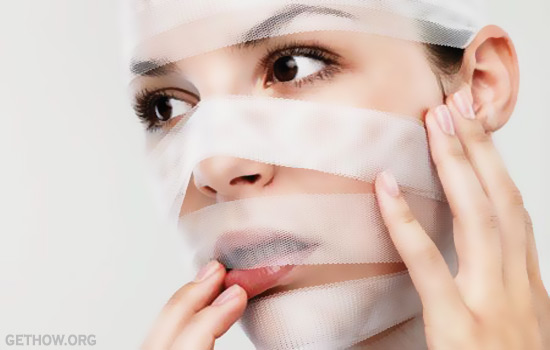 Face Lift: Face lifts are popular with individuals bothered by visible signs of aging. During a face lift, the surgeon literally lifts the facial skin and underlying tissue to take years off your appearance. Medically known as a rhytidectomy, a face lift can improve facial sagging, remove fallen fat and tighten up loose skin under the jaw or chin. It can also ease deep creases around the eyes, nose or mouth. Face lift prices typically range between $7,000 and $10,000 and you can expect about a 3-month recovery time.
Eyelid Lift: Over the years, the skin around the eyes begins to droop, making people look tired and old. An eyelid lift can take years off your appearance and give your eyes a rejuvenated, alert look. Technically known as a blepharoplasty, an eyelid lift improves the appearance of crows' feet, fine wrinkles around the eyelids and dark bags under your eyes. It can also remove any fatty deposits that make your upper eyelids look puffy. The cost of an eyelid lift ranges anywhere from about $3,800 to $6,500. Although it has an average 10-day recovery period, the swelling can remain for a few months.
Brow Lift: The forehead is an area that tends to develop a lot of wrinkles as individuals age. A brow lift, also called a forehead lift, helps to smooth out any vertical creases and wrinkles that show up. Brow lifts give patients a younger, well-rested appearance. This procedure usually ranges from $5,000 to $5,400 and has an average 10-day recovery time.
Breast Lift: Females frequently notice that their breasts lose firmness and shape over time. This is usually due to the loss of skin elasticity resulting from weight fluctuations, pregnancy, heredity and just aging in general. A breast lift, medically called a mastopexy, removes excess skin from around your breasts and tightens the surrounding tissue. This helps raise and firm your breasts, making the girls perkier and giving you a more youthful contour. A breast lift typically costs from $7,000 to $8,500. Most females can go back to work within 14 days and resume their full range of physical activities within 30 days.
Body Lift: Aging often causes poor skin elasticity that can result in sagging abs, thighs, upper arms and buttocks. Undergoing a surgical body lift procedure can make those areas look firm and toned by improving the shape of the underlying tissue. The cost of a body lift procedure varies widely, depending on the surgeon's fee, hospital costs, prescriptions and medical testing, among other factors. You should notice some visible results immediately, but it can take up to two years for the final results to develop fully. The above surgeries all offer you a lift, both physically and emotionally, making you look and feel younger.
These are the most known cosmetic surgery which makes you feel younger.