Rejoice, all you video game lovers, as the most awaited PlayStation 4 is about to be launched. The users can now experience something bigger, faster and more innovative that was never before possible. The creators have unleashed their imaginations and inventive minds to develop this cutting-edge experience for all video gamers.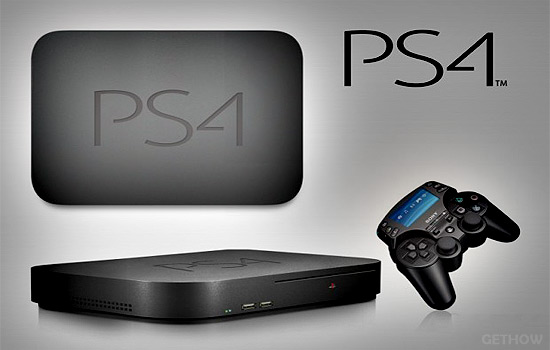 The release date is not yet mentioned, but Sony had posted a YouTube video hinting, that it would be revealed at E3, world's premier trade show at Los Angeles Convention Center, on 10th June.
Sony CEO Kaz Hirai told some of the reporters at a digital Conference that PS4 is a great video game console that would appeal to many video gamers. If compared with Xbox One, PlayStation 4 can be considered as more powerful. Though it is pretty early to judge whether it's better than Xbox One or not.
Well in that case, even Nintendo's Wii U can be considered as a competition. Nintendo has mostly relied on its original games unlike Sony and Microsoft. Microsoft has anyways not given much significant details about Xbox One, so we don't have much information to compare the two.
PlayStation 4 is powered by single chip custom processor and low power x86-64 AMD "Jaguar" 8 cores. It also features 1.84 TFLOPS and AMD Radeon graphics engine. This new gaming console will contain memory of 8GB GDDR5 RAM which will allow bandwidth speed of 176 GB/sec.
One of its best external feature is the Dual Shock 4 controller which includes touchpad and a light bar that would allow a separate camera to track the movement of a player in 3D for motion sensing games.
The PlayStation 4 eye is the newly developed camera system that is equipped with wide angle lenses and 85 degree diagonal angle views. By logging in through facial recognition and voice and body movements allows to play games more intuitively.
PlayStation 4 also lays a great emphasis on cloud computing so that the players can have access to games as well as other content like TV shows and online marketing etc. The share button on the controller allows one to share the gameplay videos and pictures.
One can easily stream the live game through Upstream, can record, edit and upload videos on Facebook. Now one can also enjoy the high-fidelity sound effects and also chat with online friends via built-in mono speaker and headset jack.
The new design gives comfort whereas the improved analog sticks and buttons offers better precision. The enhanced vibration provide intense vibration motors. PS4 uses a new designed operating system that is very different from the previous PlayStation console but looks similar to that of Xbox 360.
The main reasons why the video gamers must purchase PlayStation 4 is because of its greater hardware, specs and features, its new controllers, the added social feature, the ability to play their saved games with the help of PlayStation Vita.
There has already been many speculations regarding its price, some say that it could be anything from $400-$500. But unless it's launched we cannot be sure about it.
We would be able to share the experience once its launched, till then we can only hope that it's the best than the rest. Here's something for the PlayStation users, if you have problems in troubleshooting or have any queries about the product, for assistance you can always contact the PlayStation helpline. To know more about the PlayStation games and online games, you can join the PlayStation forum and be the part of any discussions.