Career opportunities abounding engineering are plenty. The following editorial is a perusal of the same with special reference to Systems Engineering.
While it comes to higher education in India, the field of technology takes away all the laurels. Every year millions of engineering aspirants appear for engineering examinations and almost every year new engineering colleges continue to come up across the country.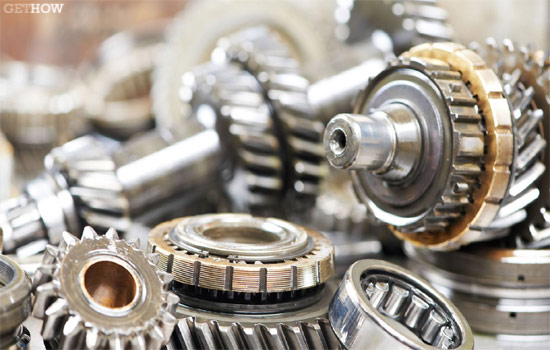 With the passage of time, the discipline of engineering began to develop and traditional fields like Civil Engineering, Mechanical Engineering gave way to new disciplines like Software Engineering and Telecommunications. In this era of specialization, students can choose from a plethora of options. From core engineering to interdisciplinary fields, engineering has thousands of alternatives in its platter. Let us take a quick look at one of them.
Systems Engineering
An interdisciplinary field of engineering that deals with designing and managing complex engineering projects is termed as systems engineering. Systems engineering essentially deals with processes related to work, risk management and other similar aspects. That all likely processes are considered and integrated into a whole is the main concern of systems engineering.
The history of systems engineering dates back to the 1940s. It was the need for the identification and manipulation of systems as a whole in engineering projects led to the emergence of systems engineering as a new field of research.
When it is no longer possible to rely on one single type of designing a process, new methods began to be developed that helped in addressing the complexities in a more direct manner. The continuous evolution of systems engineering encompasses the development and identification of new methods and technologies. The newly developed methods assist in a proper way of comprehending processes involved in engineering.
As an interdisciplinary field, systems engineering can also be juxtaposed with power engineering. A sub-field, power engineering deals with transmission, generation and distribution of power. The handling of the entire demands the process of systems engineering.
Functions and Opportunities
However, it must be understood that systems engineering is but an amalgamation of the traditional fields of engineering such as civil, mechanical and electrical. So, it should be bore that students specializing in the field of systems engineering needs not necessarily have to opt for anything in particular. Core engineering students often work as systems engineer. From a holistic perspective, systems engineering focuses on analyzing and eliciting the needs of the customers.
India, as a country has loads of career opportunities in the field of systems of engineering. Students can choose from several engineering colleges in India to study systems engineering.
Since systems engineering happens to be an interdisciplinary field, students pursuing their higher studies in core engineering can also deviate into systems engineering or else can perform the task of an engineer who specialize in core engineering. Industries where they can find employment are manufacturing industry, aerospace, power and energy sector.
Institutes and Remuneration
Students can choose from several colleges in the country that offer degree in engineering. Some of the colleges are listed below,
Indian Institute of Technology, Delhi
Indian Institute of Technology, Kanpur
Indian Institute of Technology, Kharagpur
Indian Institute of Technology, Mumbai
Jadavpur University, Kolkata
Bengal Engineering and Science University, Howrah, West Bengal
West Bengal Institute of Technology, Kolkata
Just like any other field of engineering remuneration in this field depends on qualification and experience. A fresher can get somewhere between INR 20000 to INR 22000 whereas an experienced professional can go up to earn as much as INR 7-8 lakhs depending upon the industry he or she is serving.
Organisations where students get employment include Wipro, TCS, Infosys, Cognizant and others.