Many businesses fail because of crushing debt owed to banks, private lenders, service providers, suppliers, landlords, etc. If you're planning on closing your business, it is imperative that you inform your creditors. Thereafter, you have three options: settle the debts in full, negotiate a settlement less than the full amount, or file for bankruptcy.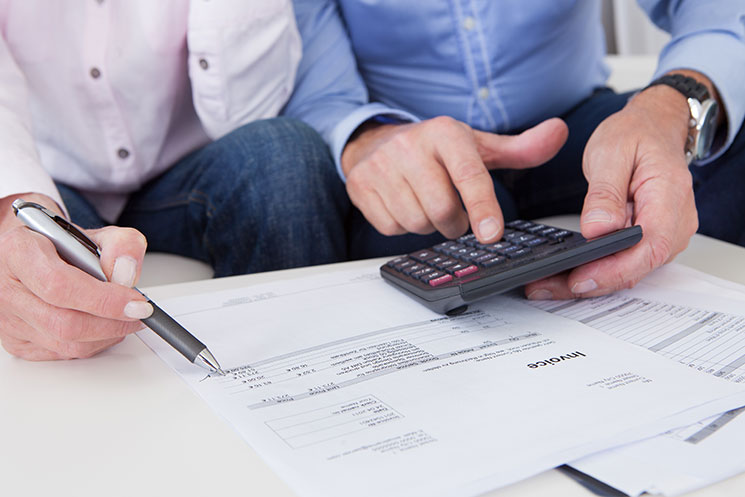 Some might say that there is a fourth option: simply walking away. However, this will end with you spending the next several years being pursued by repossession people, collection agencies, and your creditors' lawyers after your personal assets. It is not an option worth considering.
Negotiating Settlement of Business Debt
The amount your creditors be willing to settle for if you're unable to settle your business debts in full depends on your creditors' attitude and the legal nature of the debt.
Creditors of corporations and limited liability companies are more open to accepting settlements because they don't have the option of going after the personal assets of the business owner. In contrast, your creditors will have more leverage if you secured the debt by staking your personal assets or if your relative, friend or coworker cosigned for the loan.
It's generally a good idea to try and reach a settlement if you have some funds available. Creditors know that getting their money back after you close the business will be difficult, especially if you have a good lawyer. So they are likely to agree to settle your debt for anything from 50 to 70 percent of the amount owed.
Effective debt settlement involves settling all your debts rather than only being able to settle a few. It is therefore important that you inform your creditors that your offers for settlement are dependent on your creditors accepting a settlement.
Bankruptcy is a last resort. Consider bankruptcy only if you're completely unable to settle all your debt. With this option, all your debt is wiped clean. Before you file for bankruptcy, make sure you understand the ramifications and consult professional business debt advisors.
Prioritizing Business Debts
When prioritizing your debts, start with the secured loans to avoid losing your assets. Thereafter, pay your staff wages and benefits that you owe. Finally, settle personal debts. Use the funds left to pay off credit card debt, money owed to suppliers, and other bills.
Carrying out these negotiations is an arduous and stressful task for someone with little experience. Consider hiring a business debt settlement firm to do the negotiations on your behalf. In addition to taking away a lot of the stress involved in the negotiation process, a good debt settlement firm will negotiate a far better deal than you would have done yourself.
Conclusion
Shutting down a business as a result of a business debt crisis is a difficult process that usually involves the unpleasant task of negotiating with creditors. Working with a good debt settlement firm ensures that, as a business owner, you get the best possible outcome.