When you need extra storage space in your home, your garage can be a great option. Apart from housing your car, you can use your garage to stash extra stuff. However, it's vital to keep the garage as organized as possible.
Piling things might make the place look messy and uncomfortable to work around, which will eventually leave a little space for your car.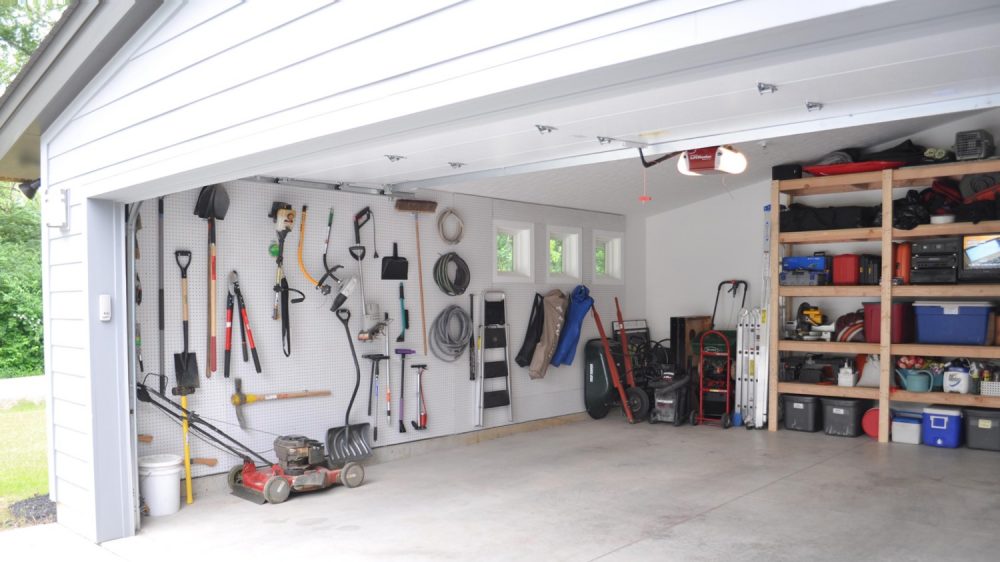 Below are some tips on how you can keep your garage space more organized and make things look super clean.
Longspan Shelving
Longspan shelves present an easy and convenient way of creating extra storage in your garage. These adjustable shelves are durable and can accommodate different loads. The assembly process is not complicated. All you need is a friend to help you, and you'll be done in a couple of minutes. Choosing the right long span shelving is crucial. You need to ensure the welding is done correctly with no visible cracks.
Install Wall Organizers
Making use of your garage walls could create extra storage space and keep your garage more organized. Install some hooks that you can use to hang different items. This will remove clutter on the floor and make it easier to locate tools. Dedicate each hook for specific tools for easier identification.
Garage Cabinets
Cabinetry is not only useful in kitchens; you can install some cabinets in your garage to create more storage space. Instead of storing items in boxes and placing them on the floor, build some cabinets to store extra stuff. You don't have to install some expensive and fancy cabinets like those in your kitchen. If you are working on a budget, go for simple cabinetry.
Magnetic Board
Since most people use garages as workshops, it's possible to misplace bolts and nuts while working on your car.
A magnetic board can be a great solution to store small parts. Magnetize your metal and steel parts on the board whenever you are working on something. This will save you time and ensure you don't misplace small pieces. It also keeps your space clutter-free and organized.
Overhead Storage
Besides walls, the ceiling can also act as alternative storage. If your walls are already overwhelmed, consider ceiling-mounted racks to store extra items in your garage. This is an especially great option for storing seasonal items that you don't use more often.
It's also a great way to keep the eye-level areas clutter-free and clean. Don't forget to buy some good quality racks that are sturdy enough to hold heavy tools. In case you leave in a place that experiences frequent earthquakes, installs a safety net to avoid items falling on your car or people.
Folding Workbench
If you use your garage as a workshop, there's a possibility you'll need a workbench. This can take up a lot of space and make the place look cluttered. Buying a folding workbench can save you space and increase convenience whenever you are working on different projects. The best option is to purchase a foldable workbench that can be mounted on the wall after use. It will help you to create a workstation within a few minutes.
Hooks and Pegboards
Keeping items away from the floor is a great way to make your garage more organized. Use hooks and pegboards to hang rakes and other tools in your garage. Make use of your wall space to maximize space.
Bottom Line
When you need additional storage, be creative with your garage space. Try to remove tools from the floor by hanging them on the walls. Don't forget to put in some safety measures to prevent items from falling on people.