A fun outdoor workout is a must for anyone looking for a healthy relationship with their mind and body, but many people have a love-hate relationship with this aspect of their lifestyle. In winters it gets even harder to exercise because you don't want to leave your bed and get sweaty or go through the process of putting on multiple layers of clothing.
Having a fitness buddy, your favorite music and a gym close by are all motivating factors that help you stick to your outdoor winter workout plan.But what if you just can't get motivated when it's the most necessary?
We get it, all you want to do it laze around after work in warm winter essentials besides the fireplace or watch your favorite TV shows on Netflix without moving an inch. But it won't be asmartmove on your part especially when the holiday season is just around. We bet you already know that you are going to be eating a lot so why not try to make your winter workouts exciting and less dreadful before the feasting season begins?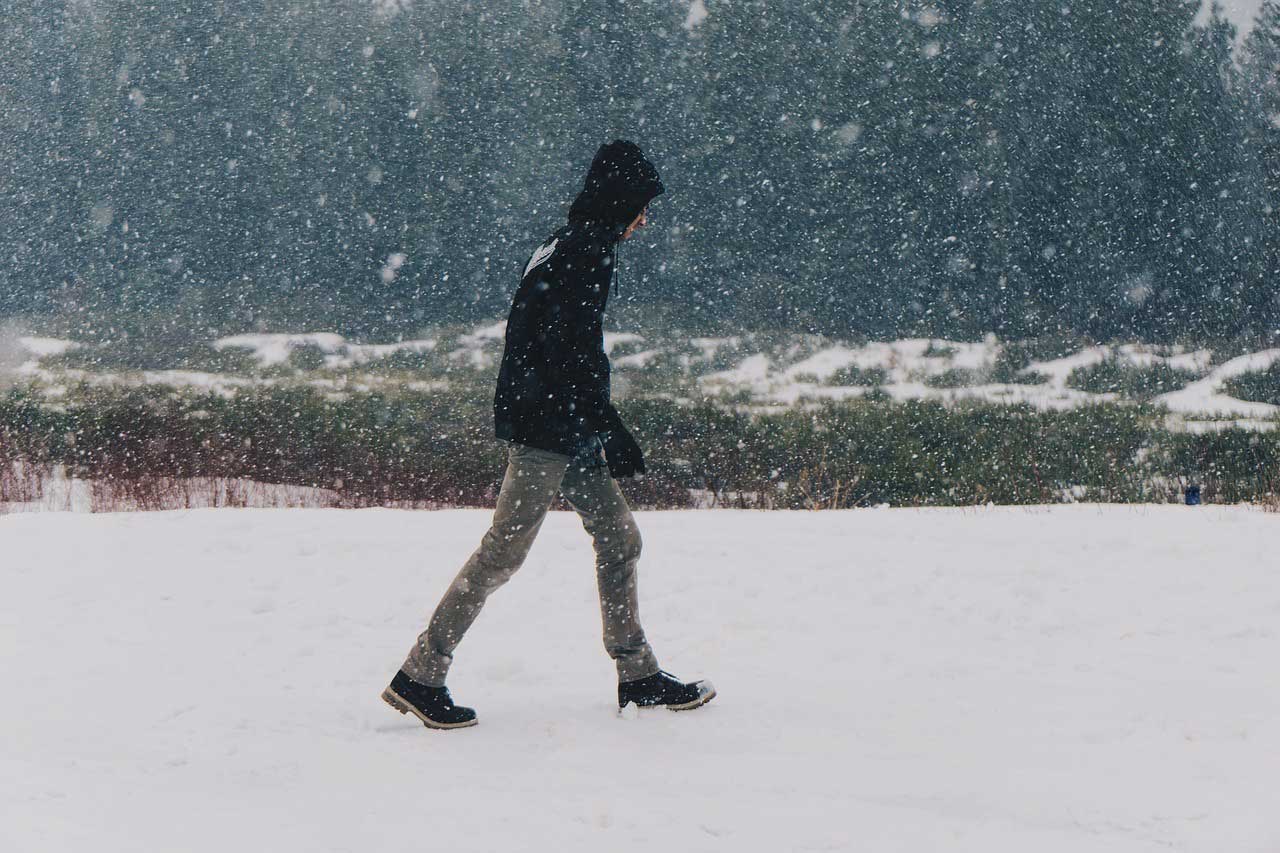 We propose to you 5 items that will have you pumped up and in the mood for some great workout almost instantly.
Heat-Retaining Jacket
A slim-fitted, water repellant heat retaining jacket is just what you need to preserve the precious body heat in when you are out running or jogging. Jackets with heat retaining inner coating and a fast drying exterior with a packable hood will stand by you while you face the harsh weather.
Popular brands like UnderArmour make hoodies just like that. You can wear these jackets as a middle layer when it gets super chilly or as the outermost layer – on top of a sweatshirt when the temperatures are mild.
Leg/Arm/Neck Warmers
Slouchy leg warmers weren't just cool in the 80s. In fact, they are quite the rage now. Other than looking cool they also keep your lower legs and feet warm which is quite an advantage when working out in the cold.
You can wear leg warmers over your leggings or under your sweatpants to keep your joints from freezing. The good news is that these warmers can be used throughout the year while doing yoga or Pilates.
The neck gaiter will also come in handy on super duper cold days when your shirt collar isn't thick or warm enough, and scarf just won't do because you can't run with it. A bonus with neck warmers is that you can even protect your face and ears if you must run to the store while a snowstorm rages outside.
Touch Screen Friendly Gloves
Gloves can be your best friend in winter, but just any gloves won't do. To keep up with the technological needs of working with a smartphone, car computer system and a smartwatch, what you will really love are touchscreen friendly gloves that will allow you to quickly change songs or check your run stats without putting your fingers at the risk of a frostbite.
Most of these gloves are made of a stretchy fabric which is super warm like fleece and will fit like a glove (see what I did there)on your hand. Make sure that the ones you buy are long enough to cover your wrists so you can tuck your jacket in them leaving no area open for cold air to sneak in.
Warmth Retaining Tights
You have no excuse to hide indoors during freezing temperatures when you have a pair of tights that are made with patented fabric that dries away the sweat but holds in the warmth.Some sweatpants do this exact same thing so you can choose which silhouettes are the best for you. The tightly woven fabric of these pants blocks cold air from hitting your skin while still allowing sweat to escape. It will be smart to buy one with zipper pockets so you can put in some spare change and essentials like your keys and phone.
Peekaboo Beanie
You no longer need to be annoyed with flying tresses anymore and keep adjusting your hair underneath your hat or hoodie. This season you can invest in Peekaboo beanies with holes at the back. Your bun or ponytailscan stick out so that you can focus on your work out without needing to worry about anything else. These are available in many colors and are made of warm knit fabric to keep your head and ears warm.
These 5 additions to your workout clothes for the winter will take care of you from top to bottom so that you have no reason to back out on your winter exercise plan.