Inground pools are not just for people with a big yard and a bigger budget. These days, people with small yard space and limited budgets are considering the possibility of constructing an inground pool.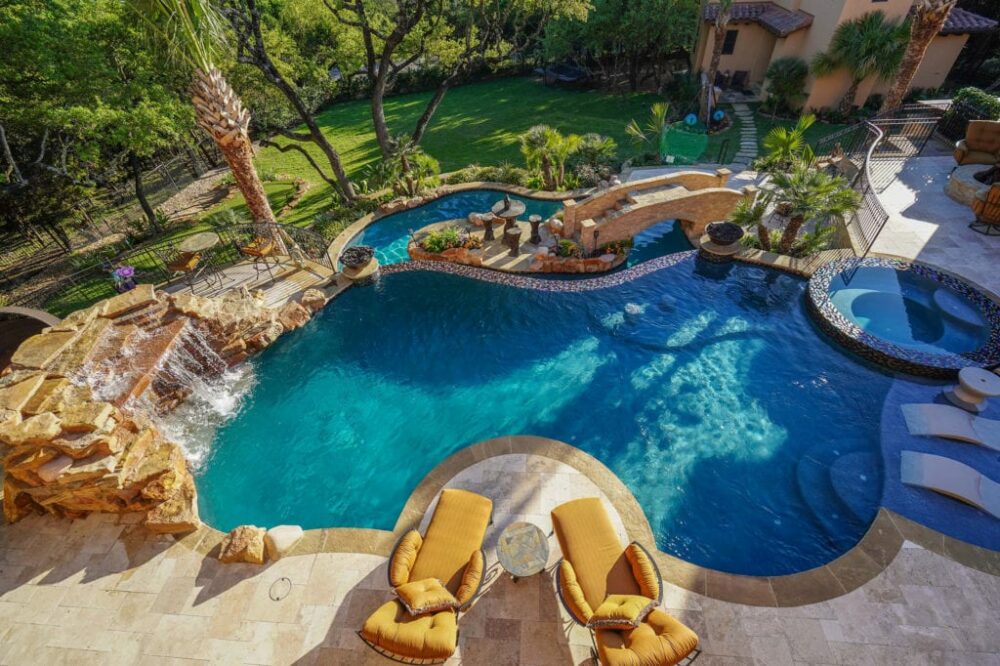 To further help, in this article, we've rounded up five best ideas to consider when installing an inground pool. So, let's scroll down and have a look:
1. Add a Tanning Ledge.
A tanning ledge is a perfect place to relax on a humid day. Also known as a tanning shelf, it is a must-have for those pool owners who have invested in high-quality patio furniture, water features and need extra space to rest.
If the original design of your inground pool doesn't have a tanning ledge, you can consider adding it to one side of your pool. You can also install a dome shaped patio cover to extend your pool area, so you can sip your favorite mocktail, as you watch your kids have fun in the pool. It also protects your costly pool furniture from sun damage.
2. Paint it, Black.
Why can't you be bold with the pool color? Black, deep-blue, and gray are trending inground pool colors nowadays. You can choose from a wide selection of colors, but dark colors often make the small pool feel large and more aesthetically appealing.
3. Build a Rock Waterfall.
A rock waterfall seamlessly connects the surrounding landscape to your backyard pool. A simple & stand-alone rock waterfall can be installed on one side of the pool. The rock waterfall helps to reduce the noise of the traffic outside.
It also promotes stress relief & mental peace while increasing the property value by adding to curb the appeal of your house. The rock waterfall comes in an assortment of design options, you can pick one that blends with your interiors. You add a few palm trees by the side to have a report-like feel.
4. Add a Spa.
A pool spa is a worthy investment, as it lets you have a mind soothing session where all the tension in your muscles relaxes, making you feel energized.
One major reason for adding a pool spa is water therapy. It helps you accomplish your fitness goals by helping you burn your calories fast, improves blood circulation, massages sore muscles & overall muscle relaxation. It provides relief from stubborn conditions & illnesses. Finally, you don't have to go out of the safety of your house during the COVID-19 for a spa session.
5. Install Ambient Lighting.
LED pool lights are exciting and add colors to your pool area. The pool lights must be selected according to the shape, color, and texture of the pool.
Illuminating your pool deck from above with hanging lights presents an illusion of moonlight. The high-end tiki-torches give a festive feel to the entire ambiance.
If you have a water feature, then you require a proper lighting strategy. The uplights help in highlighting the structure's architecture.
You can give a party feels with some trendy bistro lighting. The Under cap lights are another lighting option that highlights the texture of the pool surface.
What else?
Installing pool reels make it easy to deploy your solar heating cover from over your inground pool. The solar pool cover offers several benefits, including increasing the pool water temperature, saving on the energy bills, saving pool water, and saving on chemicals. The pool reels are available for rectangular, oval, and round pools, covering both ground & inground pools. A pool reel lets you cover & uncover the pool with a click of a button.