WordPress has developed substantially over the past couple of years. Giving the administrators and users free reign over the complete visual component of a website is no small feat. WordPress does not only that but allows the users full utility over what widgets, add-ons, and linked content to use in their websites. Once we take this into consideration, it's easy to consider WordPress as one of the best solutions for hosted content, especially in the area of design.
Many young aspiring artists use WordPress for their online portfolios and fronts for their creative endeavors. One of the best uses for the design aspect of WordPress is architecture as a subdivision of design and creativity. Architects from all over the world can and do use WordPress for their showrooms and as a way to attract clients and show what they are capable of.
Given that WordPress allows full customization of the look of the site, it's easy to consider why anyone would use it for their specific needs, like architecture which we will go into. It allows the architect to combine and adapt the visual components in order to make their portfolios and showcase their work in the most representative way. So what are some of the most stylish and visually pleasing WordPress themes for architects in 2017?
First on our list of themes is UnCode, and it's one of the most popular choices for online portfolio designs. This is due to the fact that its main page menu is completely adaptable to whatever content you are trying to present. The differences in height and width of your elements never presents an issue in UnCode for the simple reason that it's grid based structure puts everything together neatly and allows you to play around with the hierarchy without worrying about if everything will fit nicely.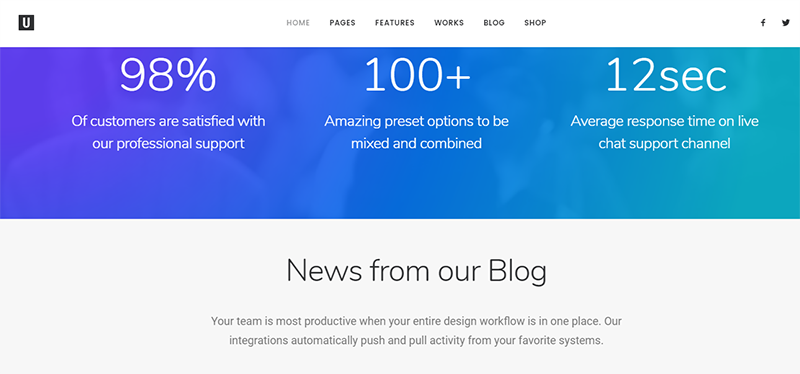 Not only that, but UnCode is also famous for its native support of different devices, allowing you to show off your architectural designs on the go as well. UnCode is multipurpose and ready for any kind of portfolio you can throw at it, and with a small price fee, it also presents a good long term investment.
There is no discussion about stylish WordPress themes without including Divi on the list. As one of the most visually stunning minimalist themes out there, Divi has proven that it can hold its own in the portfolio showcase area. Given the fact that it's multipurpose in nature and allows all kinds of niches to show their work, it has quickly become one of the most popular choices for corporate enterprises as well.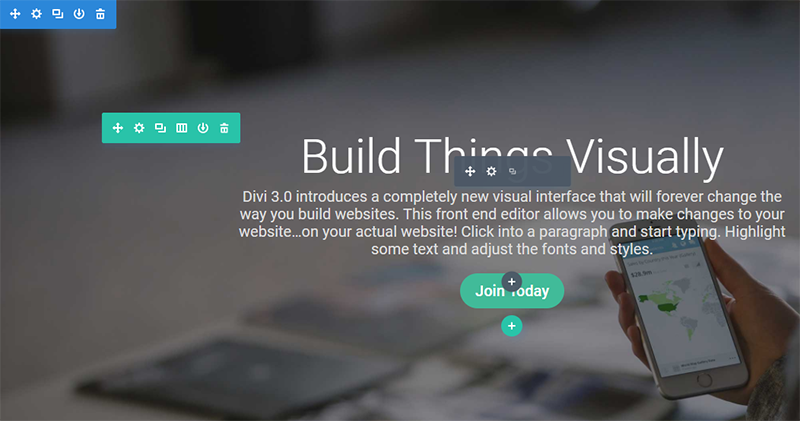 The modules are designed in a way that allows you to quickly set up the entire website, meaning that you can have your architectural portfolio up and going in mere minutes. The grid-like structure of its components and widgets is designed in a way that allows anyone with basic WordPress knowledge to set up the website and start publishing content. This is a simple solution to your architectural design showcase problems because it allows you to focus on what really matters – your own content.
As the name subtly suggests, TheGem is a one of a kind WordPress theme for design portfolios. This means that the theme is equipped with a plethora of pre-made page layouts that allow you full control over the look of your portfolio. The layouts vary from family-friendly designs to tech-savvy layouts allowing you to pick and choose the combinations that suit your needs the most.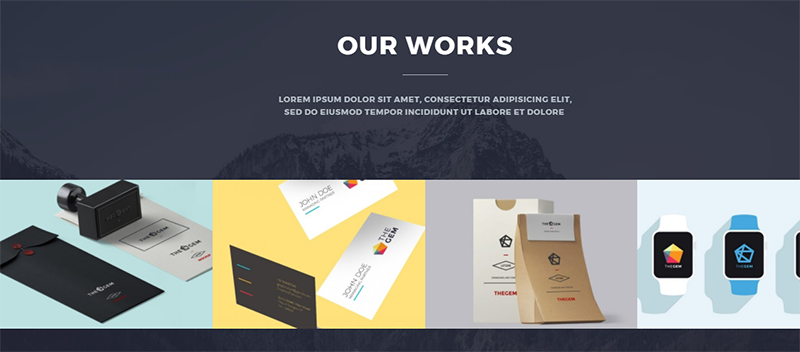 The best of all is that TheGem is also prebuilt to become an online store in a matter of minutes, allowing you to further explore the ideas of your architectural WordPress website. Why not turn your portfolio into a business platform as well, allowing yourself further professional contact with your clients and future cooperation? You can do exactly that and more with TheGem.
If one-page design and clean interface is something you'd like to feature on your WordPress website, Circle Flip is exactly what you need. The theme comes with a vast variety of tutorials and how-to guides that will help you set up a web page with ease and precision. Given the fact that it's a one-page layout, it means that all of your portfolio items will be on the landing page.
This is sometimes a very useful idea because your clients and visitors won't have to go through the hassle of browsing through a couple of pages before getting to what they came for. Not only that, but it allows a natural process of seeing the welcome screen first, then scrolling through the portfolio, then towards the personal contact section. This has proven to be the most effective method of establishing contact with new potential employers and that is exactly what you want to do if you are building an architectural portfolio site.
Soledad is one of the more visually stunning themes that you can find out there. The elegant and slick design of its many elements contributes to its reputation. Given the fact that Soledad has a huge plethora of widgets and custom layouts available, it's easy to turn any website into a powerhouse of a blog.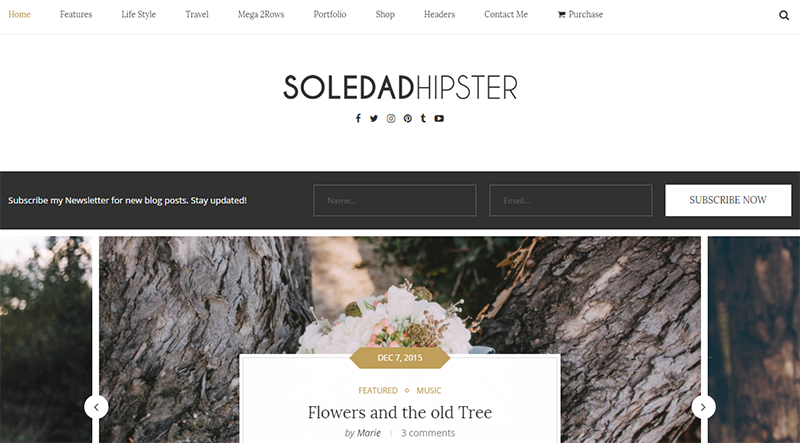 You can use Soledad if you want to create a portfolio piece that also allows you some creative content abilities to boot. For example, you can post blog articles about current architecture trends or write about anything you feel like concerning your niche. Using academic essay writers that you can find by checking out writing services reviews also gives you an ability to delegate your work and focus on design more than writing. If you can already imagine the capabilities that Soledad offers, then this is the perfect WordPress theme for your site.
You might have heard that "less is more" when it comes to modern design trends and what clicks with the audiences. With so many outside inputs as to how the world works, people sometimes like to see clean and slick design that just "pops" for them. Studio 8 is a WordPress theme that does just that and focuses on macro elements that dominate the viewer's navigation through your website.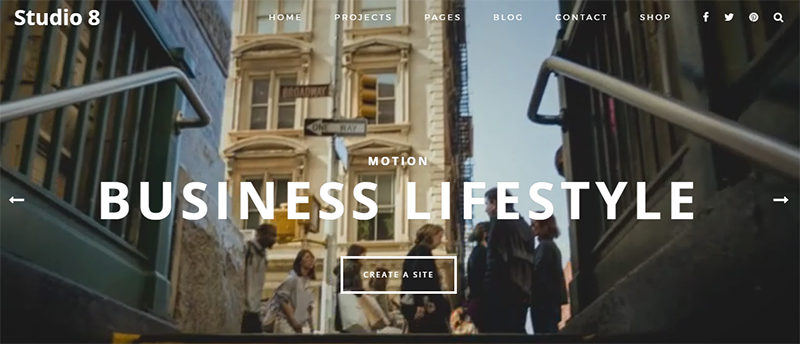 Just imagine a view where your visitor is looking at an architectural design piece that takes up more than 80% of their screen with the other 20% or less being occupied by information – this is Studio 8. Since it turned up on the market, it has become the go-to theme for designers around the world because of its simplicity and straightforward nature of streamlining content for the viewers. If you want a clean and modern theme that makes your content "pop", then Studio 8 is the perfect choice for you.
Maya is a WordPress theme that strives from its versatility. This means that the theme is powered by the latest technologies of HTML5 and CSS3, giving you a full range of options when it comes to shaping your website. The theme is equipped with a vast number of animations, transitions and smoothly rendered interfaces giving you a truly spectacular experience when it comes to shaping a website.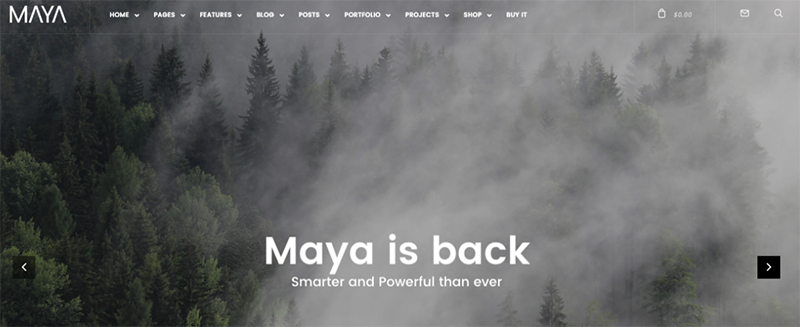 Maya is also multipurpose, giving you the option to create your portfolio space, a personalized shop and any number of content sections that you may need as an architect seeking new clients. This is one of the most professional WordPress themes out there and it's in the same price range as others that we have covered. It comes down to personal preferences and taste, so take all the factors of your needs into consideration before cashing out and choosing a theme. Maya allows you to create a live demo and try out what it means to have a Maya-powered WordPress platform, giving you an idea of what's waiting for you once you purchase it.
Don't let the name fool you into thinking that Shutter is a photography theme – it is much more than that. Shutter was built from ground up to support any kind of design endeavor that the administrator deems important. This means that your landing page is equipped with a portfolio allowing the visitors to jump straight into important content and then follow that up with a blog and personal contact pages.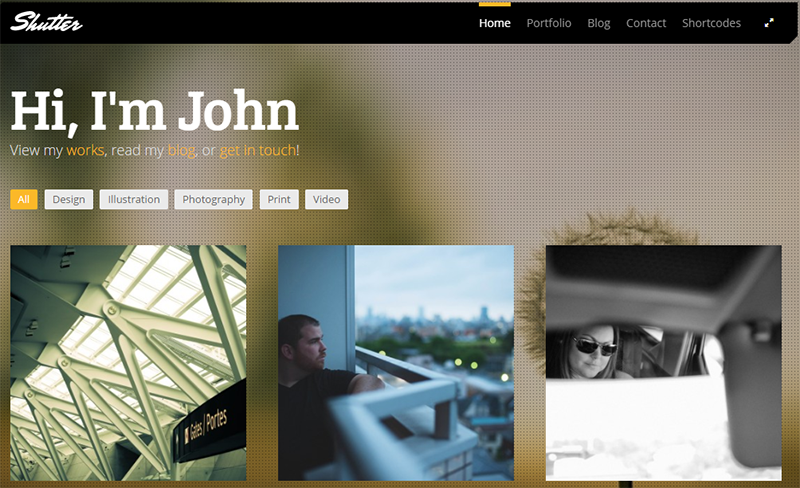 Shutter is a very slick theme with minimalistic design and very dominant linking elements allowing the viewers to easily find their way around the website. If you have any sort of idea about having an online architectural studio where you can show off your creations and get input from would-be clients and employers then Shutter is a perfect choice for you.
Everyone knows that an architect is only as good as their designs and projects. The Navigator is a WordPress theme that revolves around using Google Maps as a pointer towards any location that you need as a reference point. Given the fact that The Navigator uses these maps as its landing page, you can easily point it towards any structure or architectural design that you have worked on. You can then expand these entries into giving the viewer more information about that particular architectural endeavor.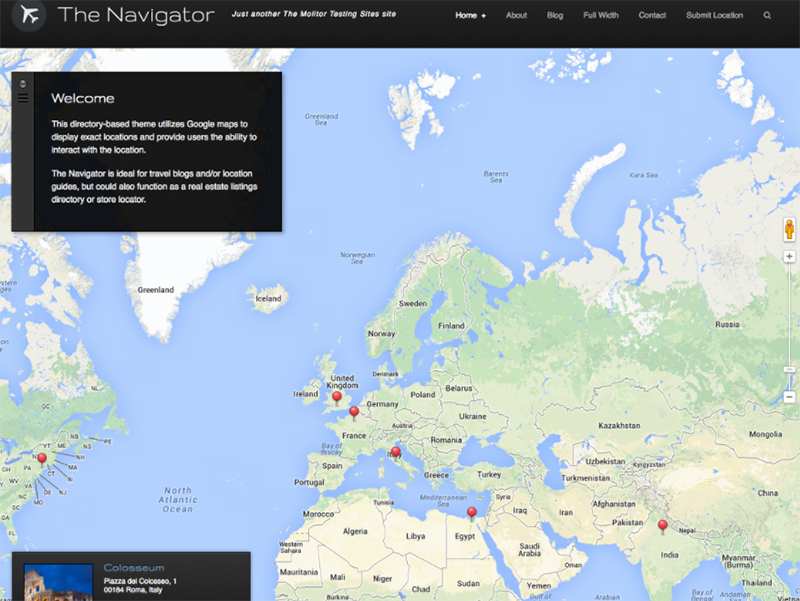 This is a perfect theme for active architects who have commissions all over the world and it allows them to become more noticed by potential clients. If you are looking for a theme that will allow you to pinpoint your real-life designs and feature them on your blog then The Navigator is a must for your website.
Continuing the trend of minimalistic WordPress themes is Spotlight. This theme revolves around gray scale design elements that let your architectural designs pop and become more predominant. The interface elements are minimalistic when it comes to Spotlight, and this is one of its strengths.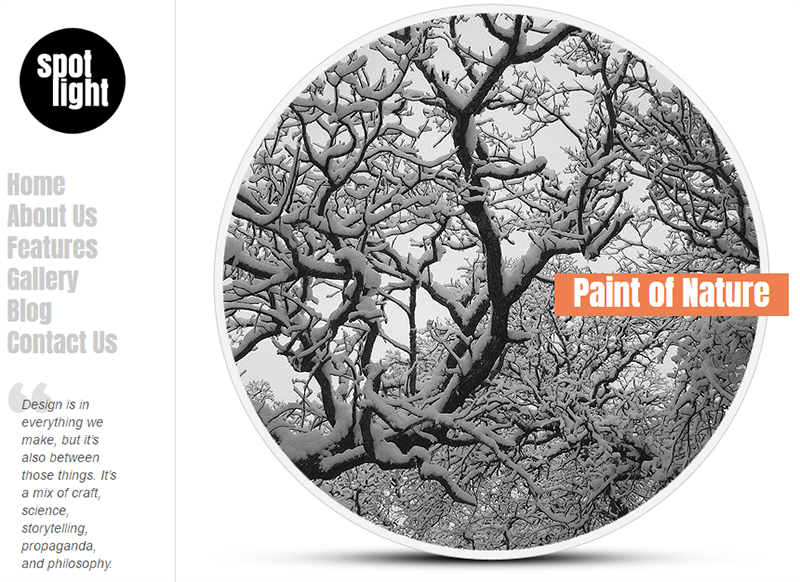 The simplistic nature of the theme means that it will never be too much for your clients to load up and look through your designs, meaning that you will rarely come across instances of bandwidth or server overload. Spotlight is very easy to use and set up, meaning that you can have your architectural portfolio online in a matter of minutes, so don't think twice about getting started.
As the name suggests, Right Now is a WordPress theme that emphasizes the quick and easy access to relevant content. This means that your architectural designs will never be more than a click away from the viewers, allowing them to see everything there is to see.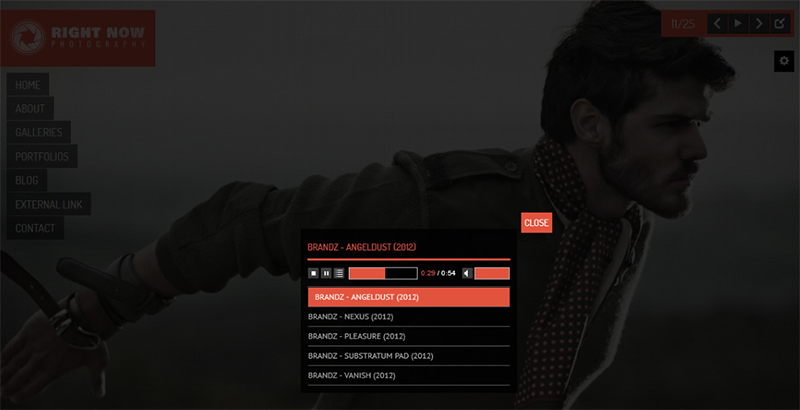 Right Now is also equipped with the latest technology in the form of HTML5 and CSS3, meaning that there are a number of improvements and options to consider before heading into it. This is because it's your duty as an administrator to make use of the full potential of your WordPress platform. Right Now may be a bit too advanced for new users but allows for a huge freedom when it comes to advanced administrators who like to get their hands dirty and set everything up themselves.
Infinite is a WordPress theme built with architecture portfolios in mind. This means that the interface is built around the idea of showcasing designs in a huge feature rich landing page that allows the viewer to quickly navigate the website. The theme is fully compatible with latest industry widgets, sidebars, add-ons and device responsiveness.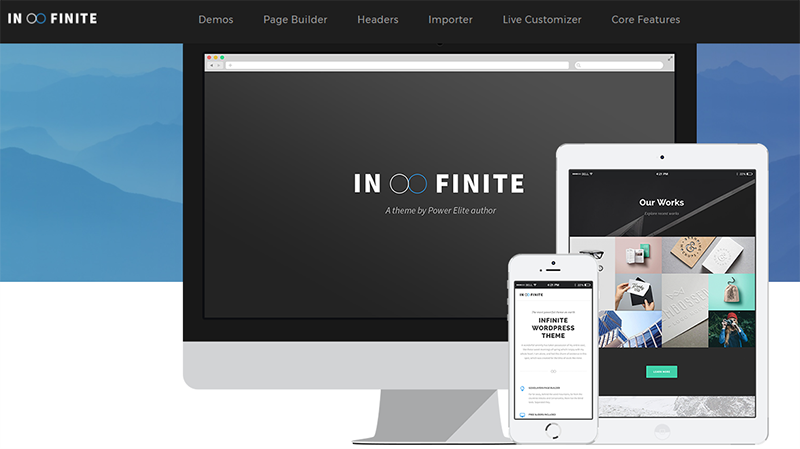 Infinite is a theme meant for professional architects that want to become more dominant in their fields, meaning that the design elements and side navigation is professional, quick and to-the-point. Your visitors will never get lost or confused about what they are looking at. And while the theme is marginally more expensive than its counterparts, it comes with constant updates, premium toolkit and developer support which is a huge bonus.
Advertised as "The best-selling creative theme on ThemeForest", Bridge is a theme with a certain reputation. This theme is equipped with anything you can imagine when it comes to an architectural design portfolio (or any kind of portfolio for that matter). Bridge is a WordPress powerhouse built on the latest technology and allows you to fully customize every aspect of the site to your liking.
Visual Composer is integrated into its interface allowing you to add visual elements and customize the portfolio to suit your individual portfolio pieces' needs. The responsive and fully optimized HTML5, jQuery and CSS3 technologies are only an added bonus in such an equipped and prepared theme that caters to all of your design needs.
What better way to finish off our list than by introducing "Me", a WordPress theme that emphasizes individuality and personal expression. "Me" is designed with artistic portfolio showcasing in mind, meaning that you can fully customize the theme to suit your architectural needs. This is a one-page theme that comes equipped with a huge number of tutorials and premade layouts that allow anyone with some will to create a wonderful showcase website for them.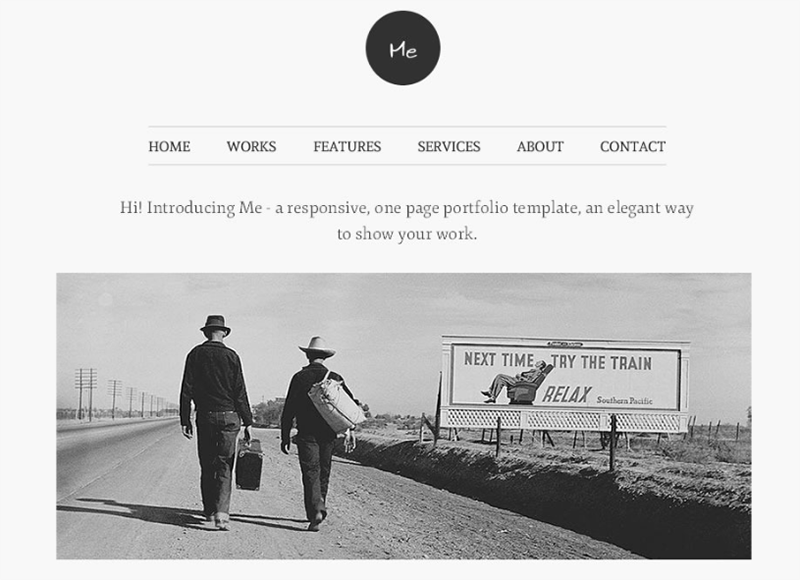 This is a very powerful theme that combines everything good about portfolio themes. Not only does it allow for custom fonts, interface design and is compatible with all the current trending browsers, but it's also responsive in nature. This means that you will never have issues with opening your portfolio on whatever device you may be carrying around, giving you a sense of professionalism and readiness when talking to a client.
Conclusion
Choosing which WordPress theme to use for your architectural portfolio comes down to taste and utility. Always try to use an interface that makes your design stand out from the rest of the website – your visitors want to see your portfolio, not just the theme. It's always easy to switch to a different theme if you don't like the one you got before, but that doesn't mean you should rush in and pick the first thing that looks nice. Go through all the demos, contact the developers and ask around before committing to any one WordPress theme.