Even though most people dream of traveling the world, going on a business trip is often far from pleasure. The stress of constantly being on the road and trying to keep your budget afloat against your travel expenses can sometimes be too hard to handle. However, where there is a will, there is always a way and in the dawn of the 21st century, there are many virtual tools that can help you organize your trip better, as well as save substantial amounts of money. A helping hand of this kind is something you simply cannot afford to ignore and these tips are just that.
Booking Your Flight and Finding the Right Hotel Room
Now, there are many ways in which applications can help you save money on transportation. First of all, it depends on the means of transportation you intend on using. For example, the Kayak app can help you find the best and most affordable flight if you decide to travel by plane.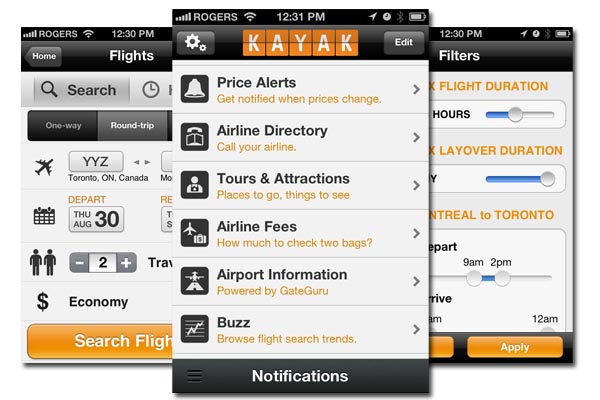 Your next great expense will be finding the most suitable hotel for your needs. Luckily, the Kayak app can be useful here as well. Just check all of your options and make up your mind on the most cost-effective one. It is really that simple.
An Inexpensive Road Trip
More often than not, the distance to your destination will not be that great and you will be able to commute by car. This is where GasBuddy comes in handy. This amazing app will inform you about the prices of gas in your nearest vicinity, thus allowing you to save some money by buying cheap.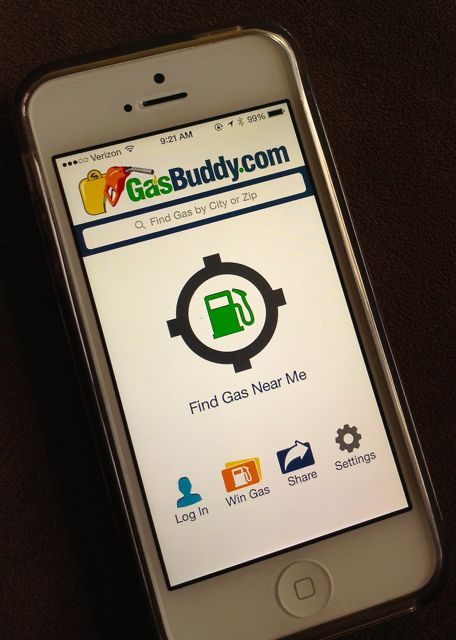 If you rely on traveling by car for your business trips, this app is a real lifesaver. By doing this, you will be able to put your monetary worries aside and concentrate on enjoying the road trip itself.
Navigating at the New Location
On a business trip, saving time often means saving money as well. With this in mind, what better method can you use to find your way around any unfamiliar city than with the help from a local driver? This is just one of the reasons why the Uber app is your best and most effective way of commuting around your target destination.
However, for those with a bit more time on their hands, you can always use Waze or OffMaps 2  to explore the city on foot or on a bike. Be as it may, you will find that every single one of these apps is a great addition to your touristic arsenal.
Monitoring Your Expenses
Everyone knows that in order to really make a difference in your budget while on a trip, you need to closely monitor your expenses. In order to properly deal with your travel and expense management, you will need the right app.
When it comes to this, the Trippeo app reigns supreme. By monitoring your credit card expenses, as well as any monetary spending in cash, via a mobile device or laptop, you will always be aware of just how much you have spent so far.
Minding the Local Currency
Dealing in foreign currency is one of the most persistent problems that most people who travel abroad have to deal with. This is why a handy currency exchange app like XE Currency can be of invaluable assistance.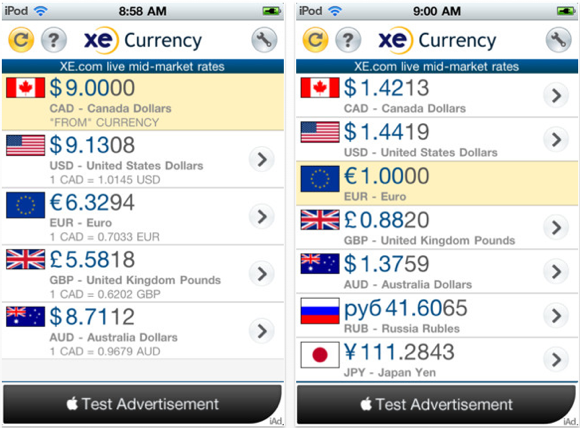 Counting in your head is easy if the numbers are round like 10s or 100s, however, when dealing with restaurant tips or cab fares, you might need some assistance. It is never wise to turn down a helping hand.
All in all, the dawn of the 21st century is an era of great progress and this progress leaves no stone unturned. So, in order to be a proper present day traveler, you need the right tools or in this case, the right apps. Saving substantial amounts of money on your business trip has never been easier. All you need is your mobile device and few essential applications.