Project managers are some of the most important professionals for any project-oriented company. To land a project management job, you need to be a certified PMP (Project Management Professional). Unlike most other certifications, PMP is globally recognized. Other benefits you will get by having a PMP certification include:
You will be more visible to recruiters and qualify for jobs with higher salaries.
Employers will entrust you with more challenging projects, which will allow your depth as a professional to grow.
You are less likely to suffer from layoffs. Research shows that even during recessions, 80% of executives are less likely to dismiss PMPs because they have the core competencies required to anchor a company during hard times.
It will build your confidence to define yourself and map out a career path to management.
That said, a PMP is worth the investment. Below we give you tips for preparing and passing for your PMP, along with reasons why you should use PMP exam simulators that are updated with the latest PMBOK guide.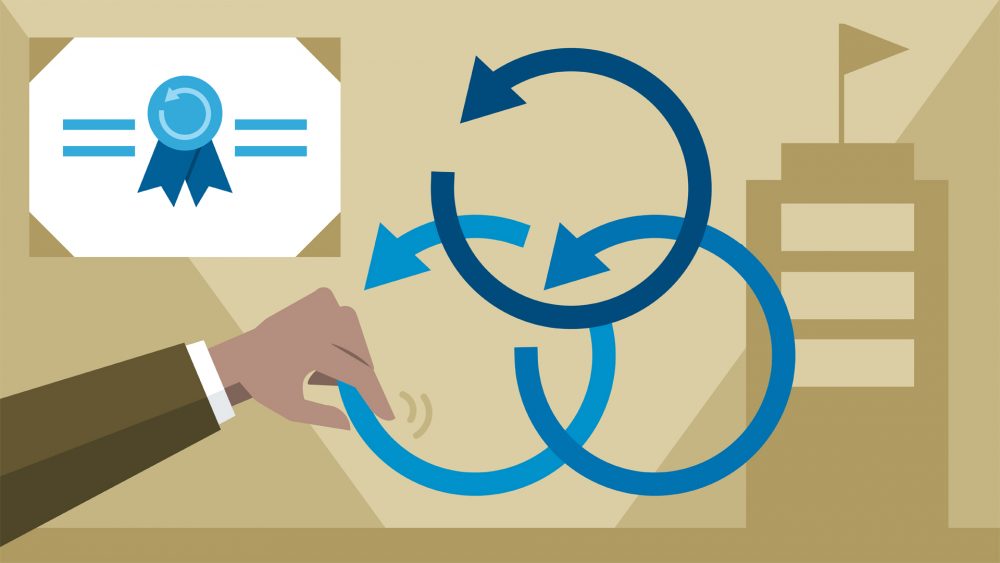 Tips to Pass the PMI Exam
First off, PMP exams need time to prepare. You cannot just google some stuff online or watch a couple of YouTube videos and then decide you are ready to take the test in the morning. Passing a PMP takes preparation and careful planning, which means you need time.
To prepare for your PMP, use the following tips:
Decide Your Best Method of Learning
Everyone learns differently. Some people are good at self-teaching while others learn best when in a classroom setting. If you opt for self-teaching:
First, check your daily habits. If you don't maintain regular hours for all your activities, it will be difficult to study alone. You also need to sleep enough. Studies conducted on 12th and 9th grade students show that losing sleep results in more problems the following day.
Create a study schedule and stick to it. You need the discipline and self-sacrifice to show up every day and study.
Set realistic goals depending on your daily schedule.
Hold yourself accountable for your results.
Find suitable study material. SimpliLearn's PMP course offers the option for self-learning and classroom learning, in addition to study material, simulations, projects, and quizzes.
Join PMI and Schedule Your Exam
PMP exams are issued and coordinated by PMI. To sit for your exam, you will need to be a member of PMI. You will also need to set a date for your exam. To be eligible for exams, you need to meet the following prerequisites:
Have a degree
3 years of managing projects
4500 as a project leader
35 hours of extra education on project management
Or
Have a high school degree
5 years' experience managing projects
7500 hours of leading projects
35 hours of extra education on project management
After joining PMI, you will have access to the PMBOK guide. A fee of $129 is applicable for new members, while membership renewal costs $65.
After you get your exam date, put it on your calendar and work towards it. As a working professional, it should take you about 4 months to complete your studies. While you can also sign up for exams after completing the studies, starting with an exam date in mind allows you to focus on your goal.
Understand the Exam
The PMP exam has 200 questions, all multiple choices, and is taken over 4 uninterrupted hours. It is important to master the PMBOK guide before taking the exam as many questions will be based on it. In addition, to the PMBOK, the PMI website has recommended material that will help you pass. They include:
PMP handbook.
Current PMP exam content outline 
PMP sample questions 
A guide to the project management body of knowledge (PMBOK® Guide).
Use study guides offered by your chapter or PMP-REP
When enrolling for studies, ensure that your course provider is part of the PMP chapters or is a registered PMP education provider (PMP- REP).
Take Your Mock Exams Seriously
This is perhaps the most important part of your preparation as it allows you to test what you know. Mock exams are structured to look like the actual PMP exam. This is because they aim to prepare you for what to expect in the actual exam. You will get mock exams in your study material after each chapter. Your course provider should also be able to provide you with a full exam mock-up to test knowledge of each area.
Preparing for a 200-question exam is no small feat. This is why exam simulations, or mock exams, are important when preparing for your PMP certification. Mock exams give you the feel of a "real" exam, and this kind of exposure has many benefits such as:
You will become familiar with the exam interface and will therefore not need to figure out how to navigate the format of the exam while sitting for it.
Having done the simulation so many times, you will feel calmer and confident.
You will plan your time better, allocating enough time for each question.
Following each simulation, you will immediately identify areas that need further studies. Go through all the answers, review those that were challenging or that you got wrong, go back to those topics and study again. This will make your preparation more focused.
The PMP exam simulator works online. This means that if you have a computer, internet and can block off 4 hours, you can do your mock exams at your own schedule.
Bottom Line: Only Go for PMP Simulators Offered by Reputable Vendors
Not all PMP exam simulators are reliable, so you need to make a qualified decision before paying for one. Some may also not offer all the features you are looking for. A great PMP exam simulator, should:
Offer a mode for a full exam.
Have a lot of questions, all from varied topics. This will challenge you by giving you more scenarios to work on. Avoid simulators that tend to repeat questions.
The exam has different sections, each with a dedicated percentage of questions. The questions in the simulator should also follow this ratio.
Be provided by a PMI registered vendor.
Give you the option to return to challenging questions later.
Offer a learning mode.
Offer suggestions of what you did wrong and provide more information on the concept.
Allow you to sit for the tests many times.
Lastly, the reliable simulators should be based on the latest PMBOK guide, which is currently the PMBOK guide 6th edition. Exam simulator comes with a variety of PMP questions designed to help you learn and pass. Being designed by certified and experienced professionals with industry experience spanning decades, you can be assured to face the exam confidently.