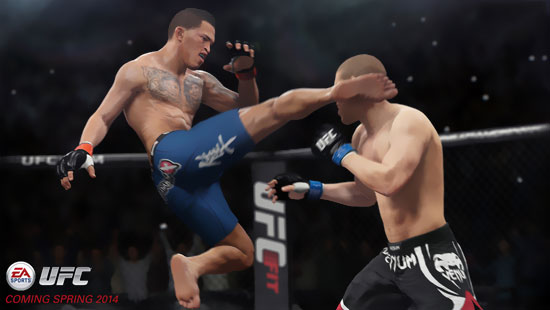 EA Sports has released numerous popular sports-oriented video games that have become standards in their niches. A leader in the world of sports gaming, the company has enjoyed tremendous success in recent years. Their game FIFA 13 was wildly popular, and when they released the following game FIFA 14, it was met with acclaim and success. FIFA 14 got a score of 90 per cent from Xbox Magazine UK, and IGN gave the game a 9.0 out of ten. EA and the FIFA series are clearly established as the dominant games in that realm, with consistent high quality.
Other EA Sports game releases that met with great success on their release were the games Madden NFL 25, and NHL 14. EA makes masterful use of Next Generation technology in their games. This enables the games to simulate the exact styles and movements of many of the world's top athletes. This includes Peyton Manning, the superstar NFL quarterback, and Lionel Messi, the world famous soccer star from Barcelona.
As EA Sports continues to solidify its position in the popular sports of football, hockey, and soccer, they also want to expand their offerings. One recent announcement was that they are bringing out a game based on the World Cup. The company regularly reaches out to fans of different sports around the world. They want to have a good understanding of what sports fans and video gamers want to see in one of their games.
The Unforeseen Arrival of EA Sports UFC on PS4 and Xbox One
The popularity of Ultimate Fighting has been growing all over the world, and this did not go unnoticed by EA Sports. The sport has made stars of some of its top fighters, with people like Chuck Liddell, Anthony Pettis, Jon Jones, and Alexander Gustafsson achieving worldwide fame and recognition. UFC events have become some of the most widely watched and discussed events in the world of professional sports.
EA Sports is following the rising popularity of UFC by releasing a new addition to their lineup of sports games. The new game, EA Sports UFC, is being developed in Vancouver, at the offices of EA Canada. The release is targeted for the springtime, and it is expected that the game will be available for the PlayStation 4 and the Xbox One.
EA Sports UFC – Gameplay and New Features
EA Sports UFC is going to make abundant use of Next Gen technology. This will allow the game to accurately simulate the moves and style of each one of the fighters in the game. They are also introducing some powerful new features which are highly anticipated, with the goal of ensuring that every fight in the game appears completely lifelike. Features like real damage, strategic submission, and dynamic striking, will help to bring the fights to life in a realistic way.
The game will also include a MMAi feature, which gives different fighters their own varying goals and fight plans. In the real UFC, every fighter has their own personal goals, and a pre-match routine that they feel will help them win the most fights and create the strongest career for themselves. The EA Sports UFC game incorporates these elements, another way they bring realism to the game.
We're impatiently waiting for the release of EA Sports UFC on the PS4 and Xbox One this June. From what we've seen thus far, the game has excellent chances of wowing players with its intriguing gameplay, extremely realistic graphics, and exquisite visuals. Are you ready to fight? You should be, as the mixed martial arts game EA Sports UFC promises to blow your socks off.
Author Bio: Christopher Austin is the writer of this article. He is a regular blogger who loves to write about latest games and technology. Also is working as a co-editor at an online gaming site Dirt Bike Games 365.